Many of you know by now that Safeway is one of my #1 go to stores because of all their savings, especially their J4U program. This week you can score a great deal on all their Hillshire Brand products through this link on their J4U program! They have great prices on all of your must have items, including staples.
Hillshire Farm Smoked Sausage -$.55/1
Products: Hillshire Farm Rope and Link Sausage, American Craft Links
Hillshire Farm Cocktails (Lil Smokies) – $.55/1
Jimmy Dean Refrigerated Sausage -$.55/1
Roll Sausage, Fully Cooked Crumbles, Links and Patties
Jimmy Dean Frozen -$1/1
Frozen Breakfast (Delights or Red Box)
State Fair Corn Dogs – $1/1
Ball Park Hot Dogs -$.55/1
Ball Park Hot Dogs or Park's Finest from Ball Park
I have a few certain items that I buy blindly every week because I know that they will get used one way or another. My favorite go to Hillshire product is Johnsonville sausage. I will buy this every week whether I know what I am going to use it for or not. It is so versatile that it can be used for breakfast to make Sausage Gravy & Biscuits, lunch to make Homemade Stromboli with Sausage or dinner to make Ditalini & Sausage Soup it really can be used in so many ways! My favorite way to use Johnsonville sausage is to add it to soup. It is a great way to add protein and flavor without busting the budget.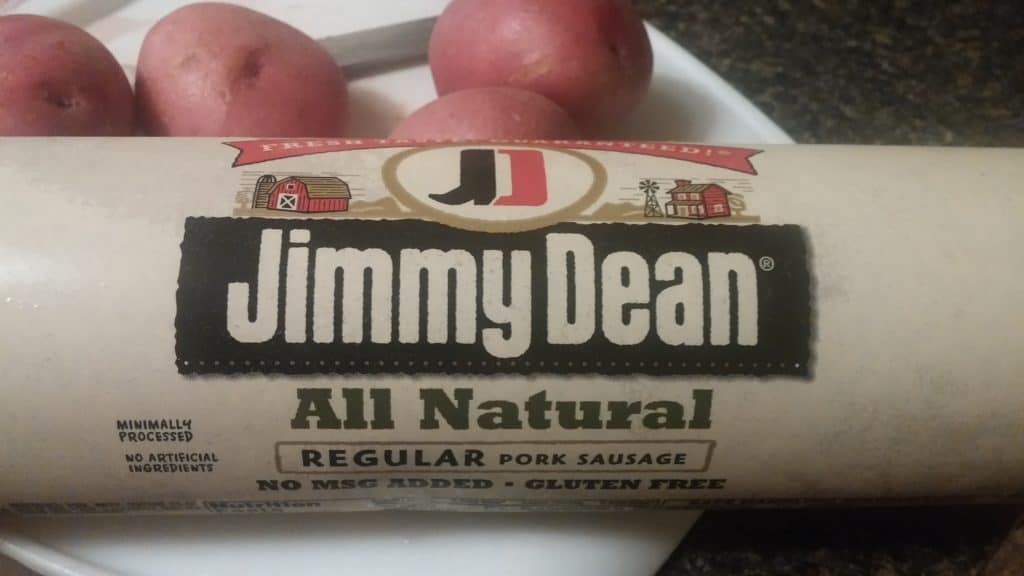 My most requested soup that I use Johnsonville sausage is my Spicy Potato Soup or a.k.a ( Copycat Spicy Zuppa Olive Garden Soup).
This recipe is so incredibly easy that you can through it together even as a last minute homemade mid week dinner
Spicy Potato Soup
3lbs of unpeeled cubed red potatoes
1 half gallon of 2%milk
1 16oz package of Hillshire Johnsonville pork sausage
5-6 chicken bouillon cubes
2tbs of dried onions
1tsp red pepper flakes
salt and pepper to taste
Directions: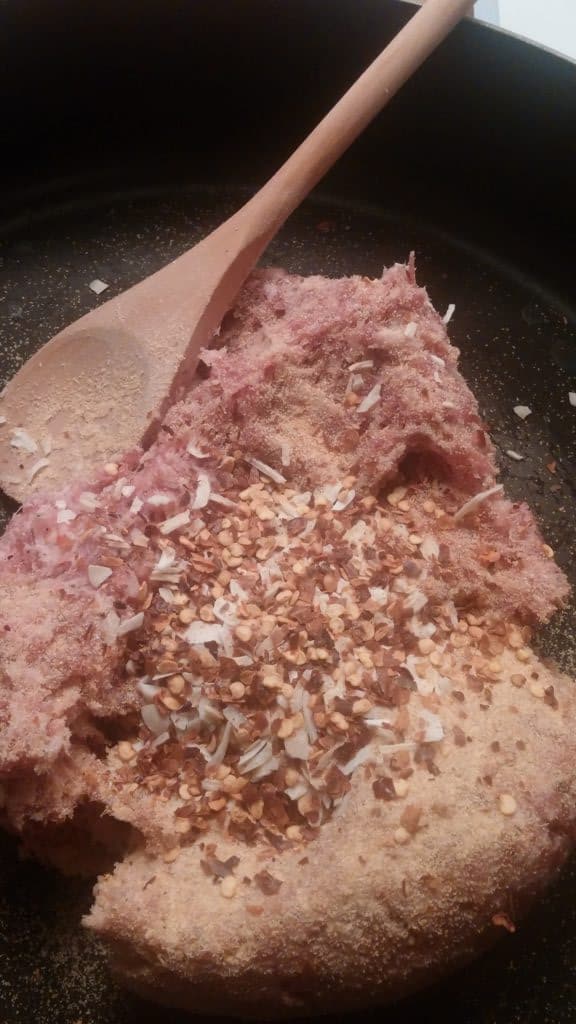 wash and cube all potatoes, boil potatoes till about 75% cooked
fry sausage with red pepper and 1tbs of dried onion (drain fat)
drain potatoes and add milk, bullion cubes, sausage, salt and pepper
serve once fully heated
Here are a few additional recommended recipes-
Tasty Smoked Sausage with Peppers
Apple Cider Braised Red Cabbage with Kielbasa
Sausage & Peppers with Cripsy Polenta
Spinach, Parmesan and Sausage Cornbread Muffins
Beef Franks in a Blanket Recipe
Disclosure: I am being compensated by Hillshire Brands™ for the participation in this campaign part of the Mom It Forward Blogger Network