Disclosure: This post and party were sponsored by ACT Kids toothpaste but all thoughts and opinions are my own.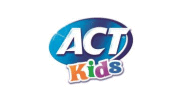 One of my biggest struggles as a mom is something that seems like it should be really simple but in reality can be quite a challenge — getting my kids to brush their teeth.
Silly, right? But if you have children, I'm sure we have all had that moment of asking kids, did you brush your teeth? Did you use toothpaste? And honestly, even to this day the answer I get is about a 50-50 chance…. that goes for my teenagers, too.
I'm not quite sure why kids feel so put out to brush their teeth twice a day, especially when it only will take four minutes of their time. They make it seem as if we are asking the world of them.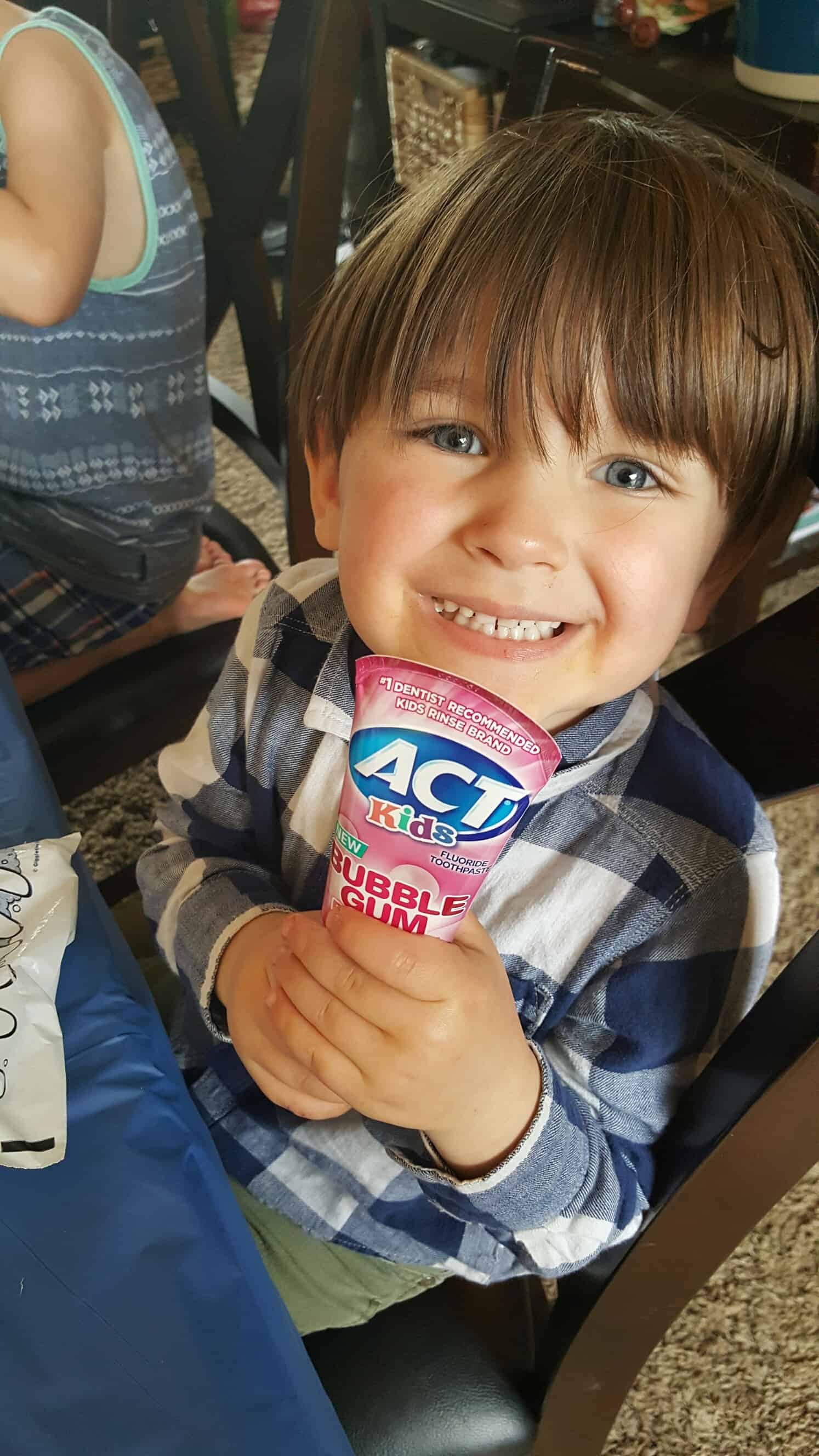 Over the years I have tried to make it part of their morning and nightly routine, so that it just comes second nature to them like washing their hands.
According to a recent survey, more than half of moms (56%) say they struggle with getting their kid(s) to brush their teeth every day and even more (69%) say they wish getting their kid(s) to brush their teeth was easier.* In fact, 52% of moms say they would give up their "me time" for a month if it meant they never had to battle with their kid(s) again to get them to brush their teeth.* I would say that I fall into that category!
The survey also found that nearly 4 in 10 moms (35%) say getting their kid(s) to brush their teeth is one of their most frustrating daily battles, in line with convincing their kid(s) to eat their vegetables (38%) and putting their kid(s) to bed at night (40%).
I have noticed the kids really do react well when you try to make their oral hygiene fun. When I buy them a fun toothbrush or their own toothpaste like the bubble gum flavor ACT Kids toothpaste provides, my kids are racing to the bathroom after dinner to go brush their teeth. It's amazing what a little fun and independence will do for the kids. What is also great is that the new ACT Kids Toothpaste is now available for kids ages 2 years and older in both bubble gum and fruit punch flavors.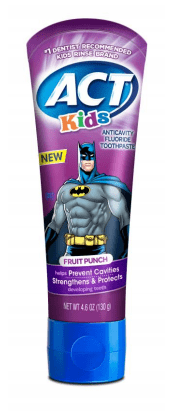 When I learned that I would be hosting an ACT Kids Toothpaste party I was thrilled. I have had many discussions with my friends about the daunting task of getting our kids to brush their teeth and knowing that I could share these fun products with them to make their life a little easier and their kids have more fun was something I was eager to host.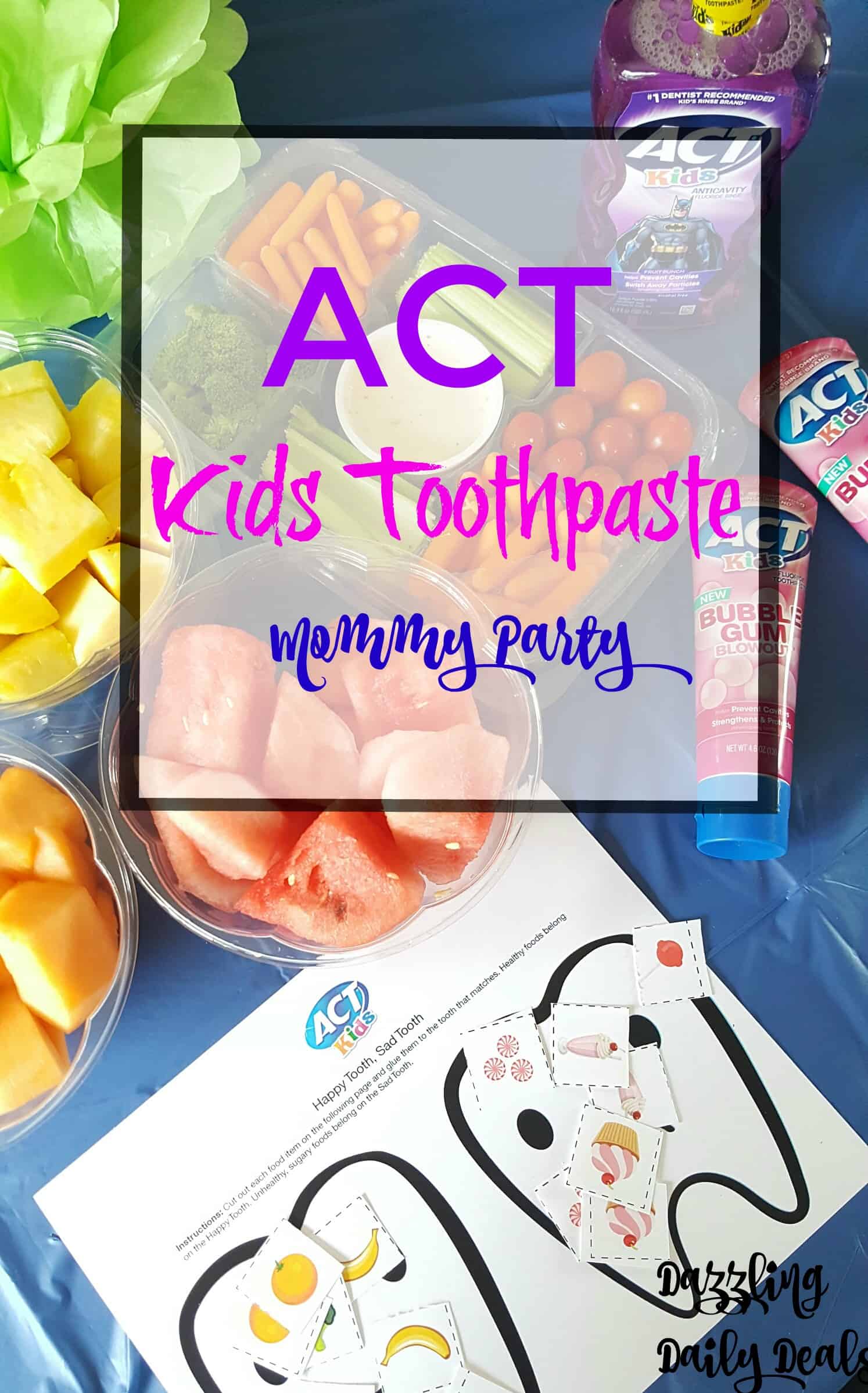 The kids had fun playing the "Good for your Teeth or Bad for your Teeth" game. The 4 year old, however had his own version of the game…he was very adamant to put all the food he liked in the happy face section and all the food he didn't like in the frowny face section.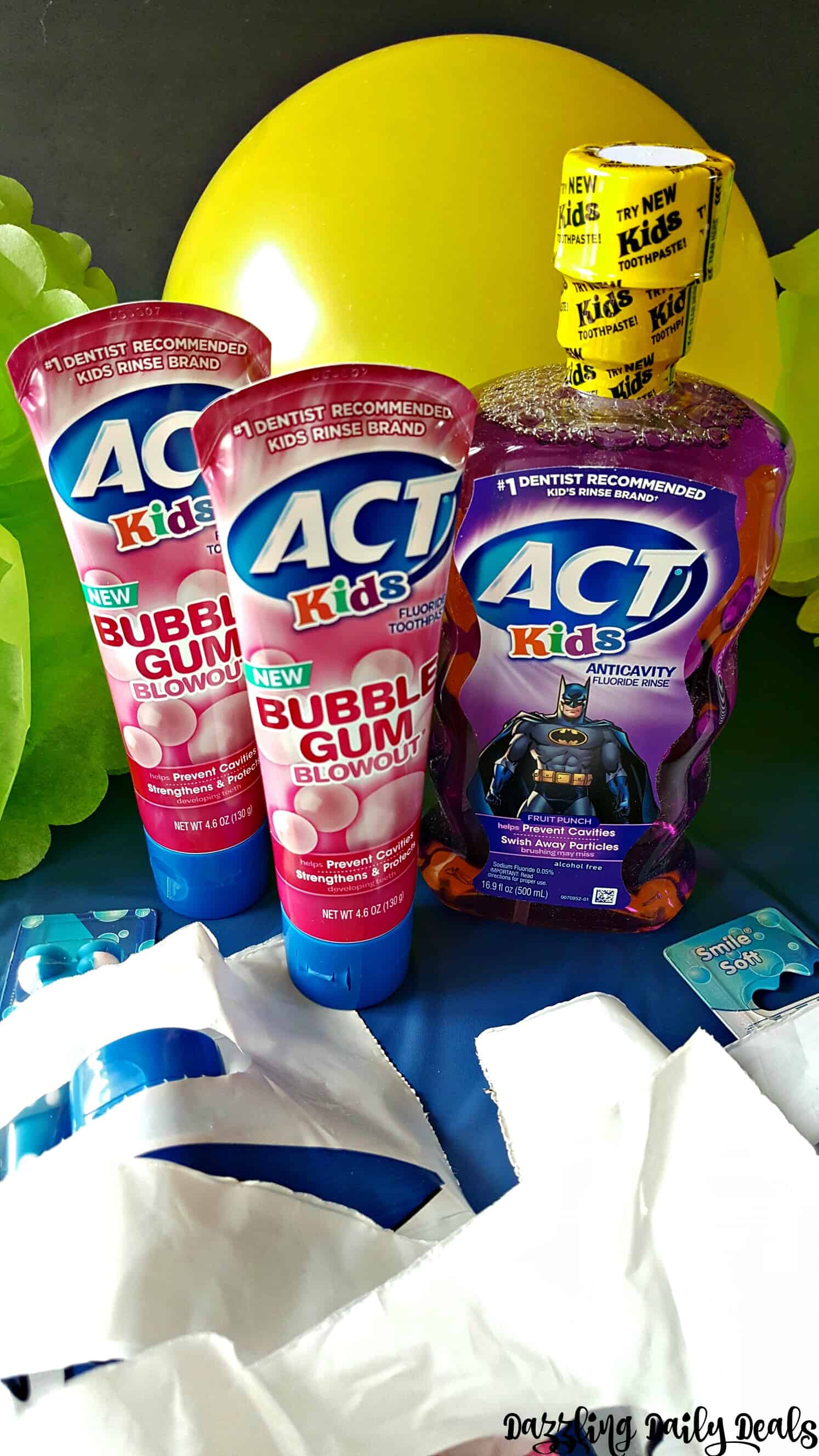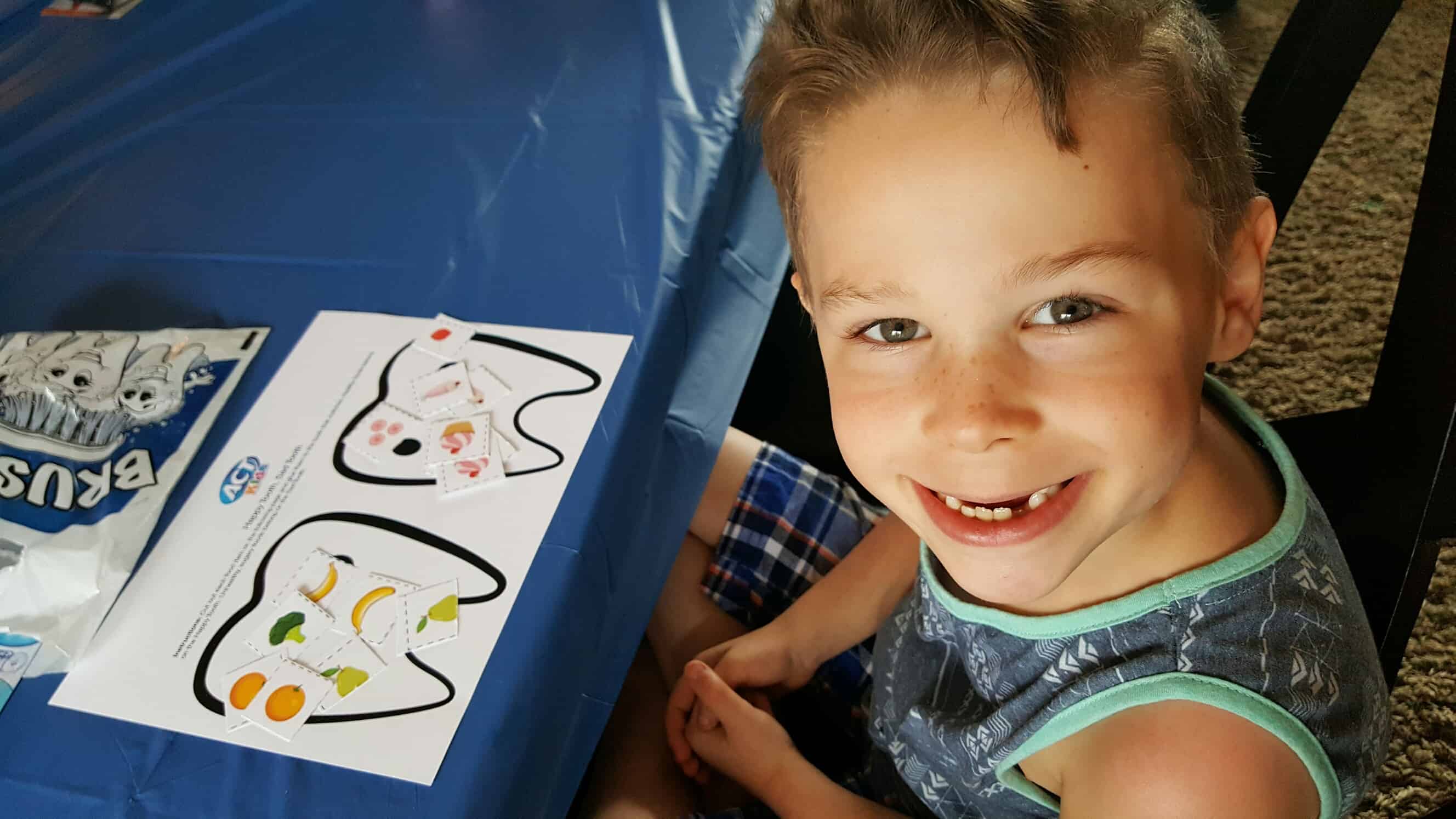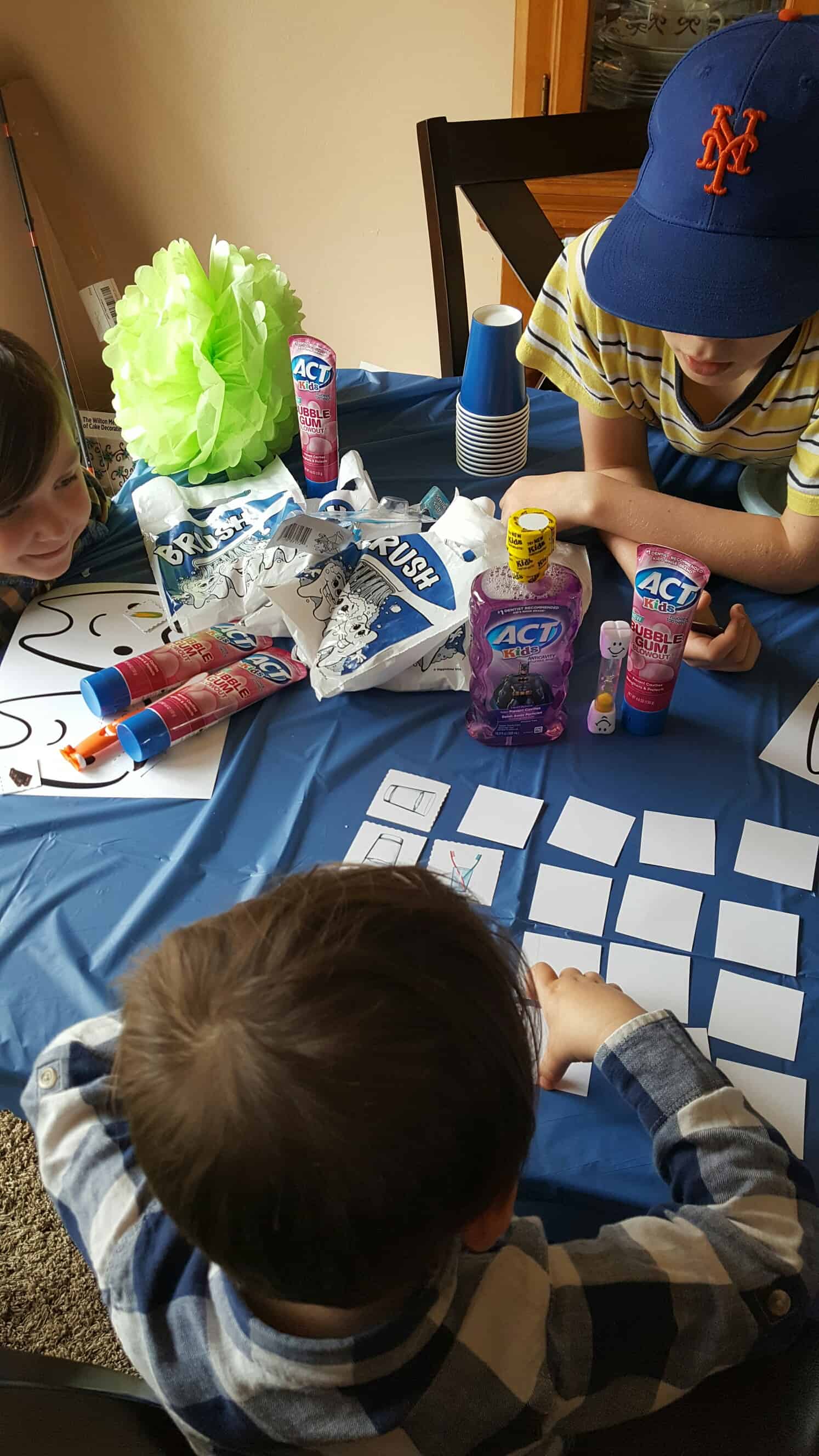 New ACT Kids Toothpaste is now available at a variety of retail locations, including select Walmart, Walgreens, and Target locations
Get your $1.00 off coupon here at ACTKidsSavings.com
*This survey was sponsored by Sanofi Consumer Healthcare and conducted online using Toluna's QuickSurveys methodology between February 13, 2017 and February 14, 2017 among 1,150 moms with children between the ages of two and 12 in the USA. Respondents for Toluna QuickSurveys are selected from among those who have agreed to participate in Toluna surveys. Toluna's SmartSelectTM methodology was used to promote sample representativeness. SmartSelect relies on statistical matching rather than probability sampling to select survey respondents, based on demographic, attitudinal and behavioral characteristics that match those of the target population. Figures for age, gender, region, race/ethnicity, education and income are also weighted to bring them into line with their actual proportions within the population. Because the sample is based on those who agreed to participate in Toluna surveys, no estimates of theoretical sampling error can be calculated.