Disclosure: I am working with One2one to share with you my honest experience and review of the Andre Rieu concert and album. All opinions are my own.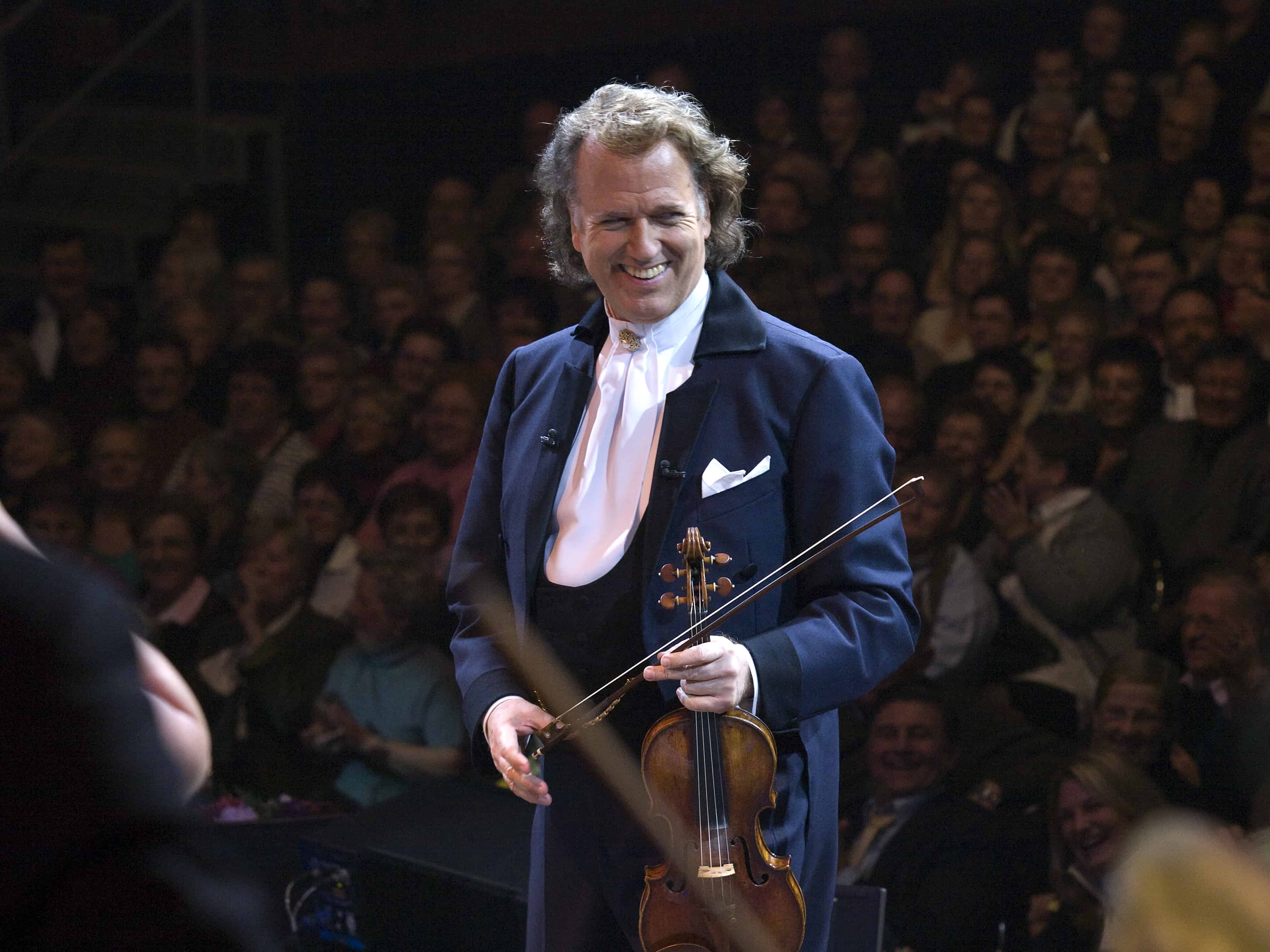 Are you an André Rieu fan? Why wouldn't you be? He is one of the best-selling classical musicians of all time. André has sold over 40 million CDs and DVDs and notched 30 No. 1 chart positions worldwide….. if you have listened to his music, then you know why! As leader of his own Johann Strauss Orchestra, the largest private orchestra in the world with 60 members, Rieu has played for more than 15 million people AND Rieu and his orchestra play over 100 concerts a year…. that is impressive!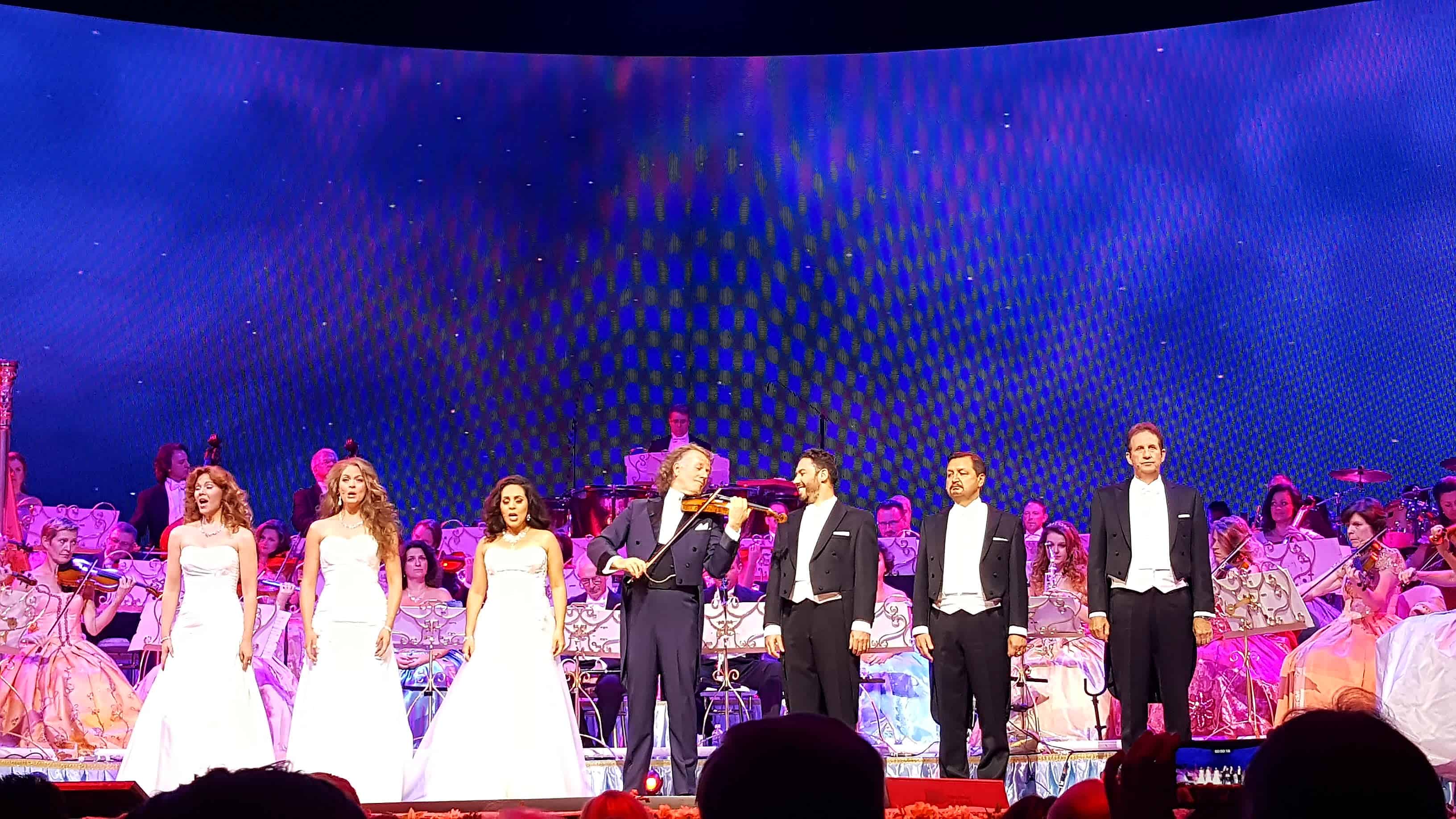 I had the privilege of attending my first André Rieu concert last week in Portland. André and his orchestra lived up to all the amazing things I have heard and put on such a special show that really made you feel the emotion. I was so thrilled to have my daughter attended this show with me. We both agreed, the highlight of our night was when they played "Think Of Me" from Phantom of the Opera, it literally gave me goose bumps. This show was full of non-stop vocal and instrumental talent… with a sprinkle of his trademark humor.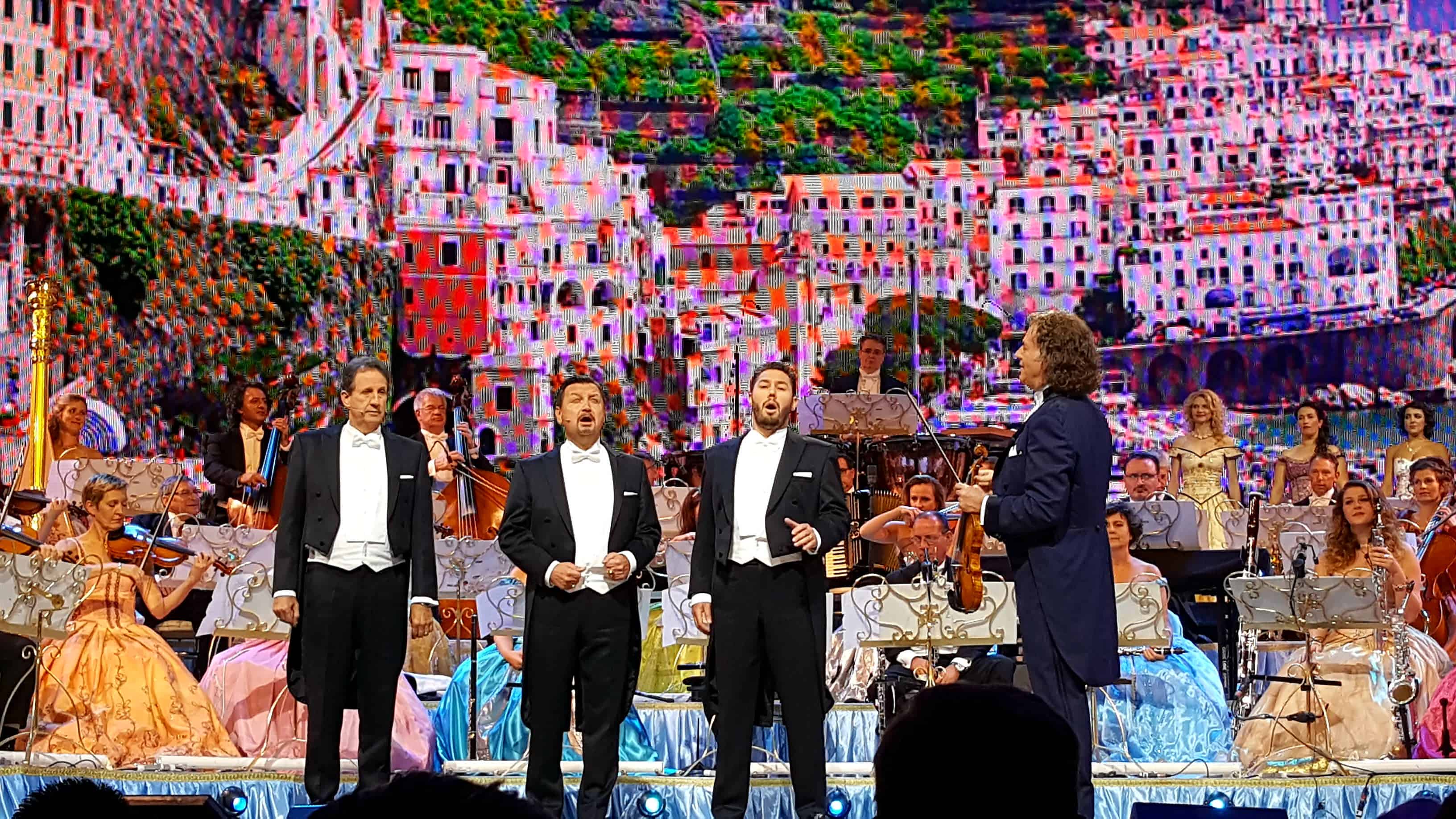 I think the most touching moment was when they played "God Bless America" and the whole auditorium immediately stood in solidarity and respect…. it was such a proud moment.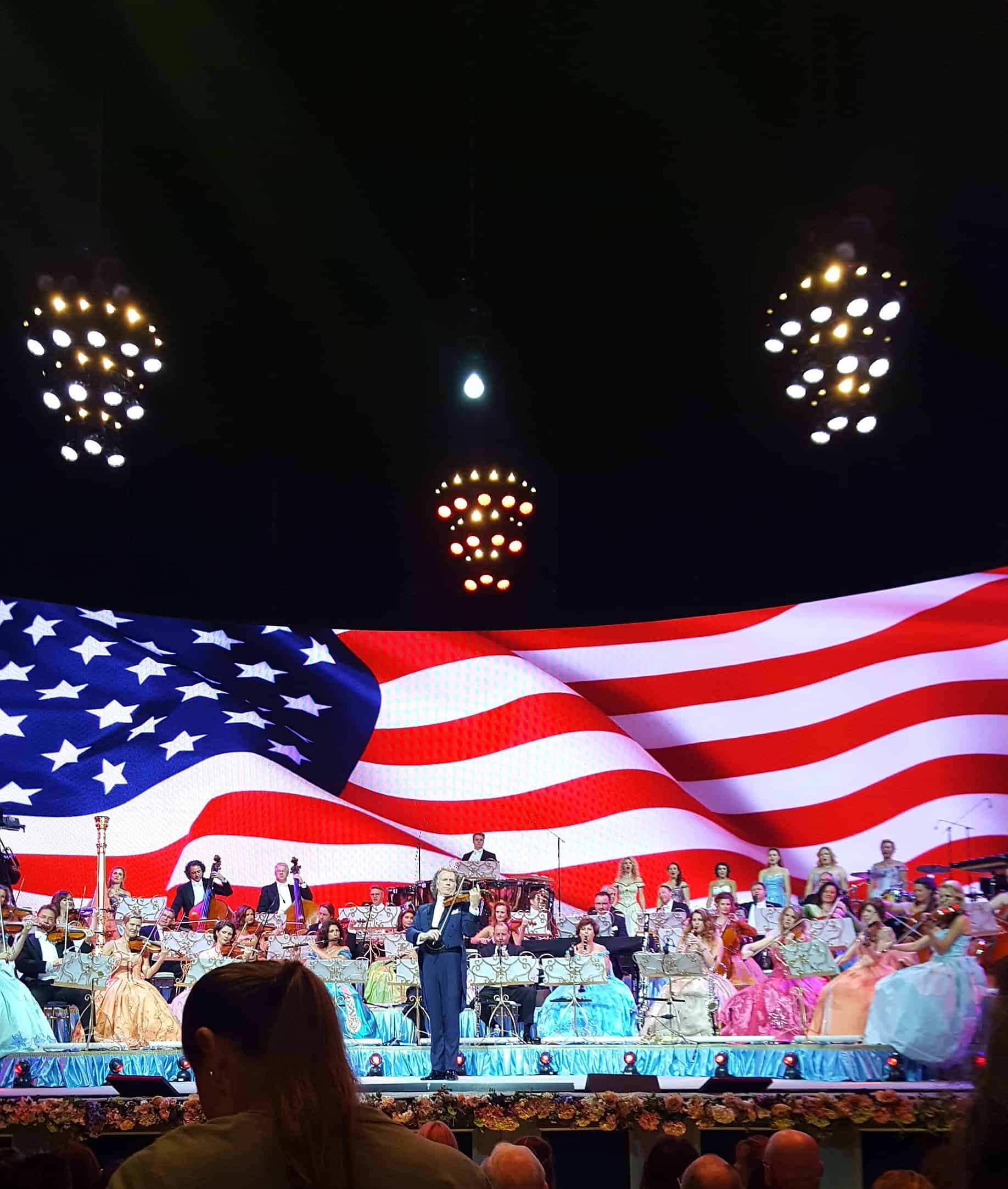 Are you a super fan, or do you have an Andre lover on you holiday shopping list? If so, you will want to get André Rieu's new album "Shall We Dance" which is now available for purchase or download.  For the best deal, get your copy at Target for an exclusive version with two bonus tracks – "Music of the Night" (from Phantom of the Opera) and "Lara's Theme" (from Dr. Zhivago)
My personal favorite track is "A Time For Us" ( Romeo & Juliet), it is so intensely full of emotion. I really like to just lay on my bed and fully relax….. I take in the melody and drowned out the stress… it is a perfect pick me up in the middle of the day. Two of my other favorite tracks are "My Heart Will Go On" and "Music Of The Night" ( From Phantom Of The Opera) (Target Exclusive), to me these are personal, many would classify these as sad songs but to me, they are happy because these both have a sentimental memories of meeting and dating my husband.
Checkout the full track list below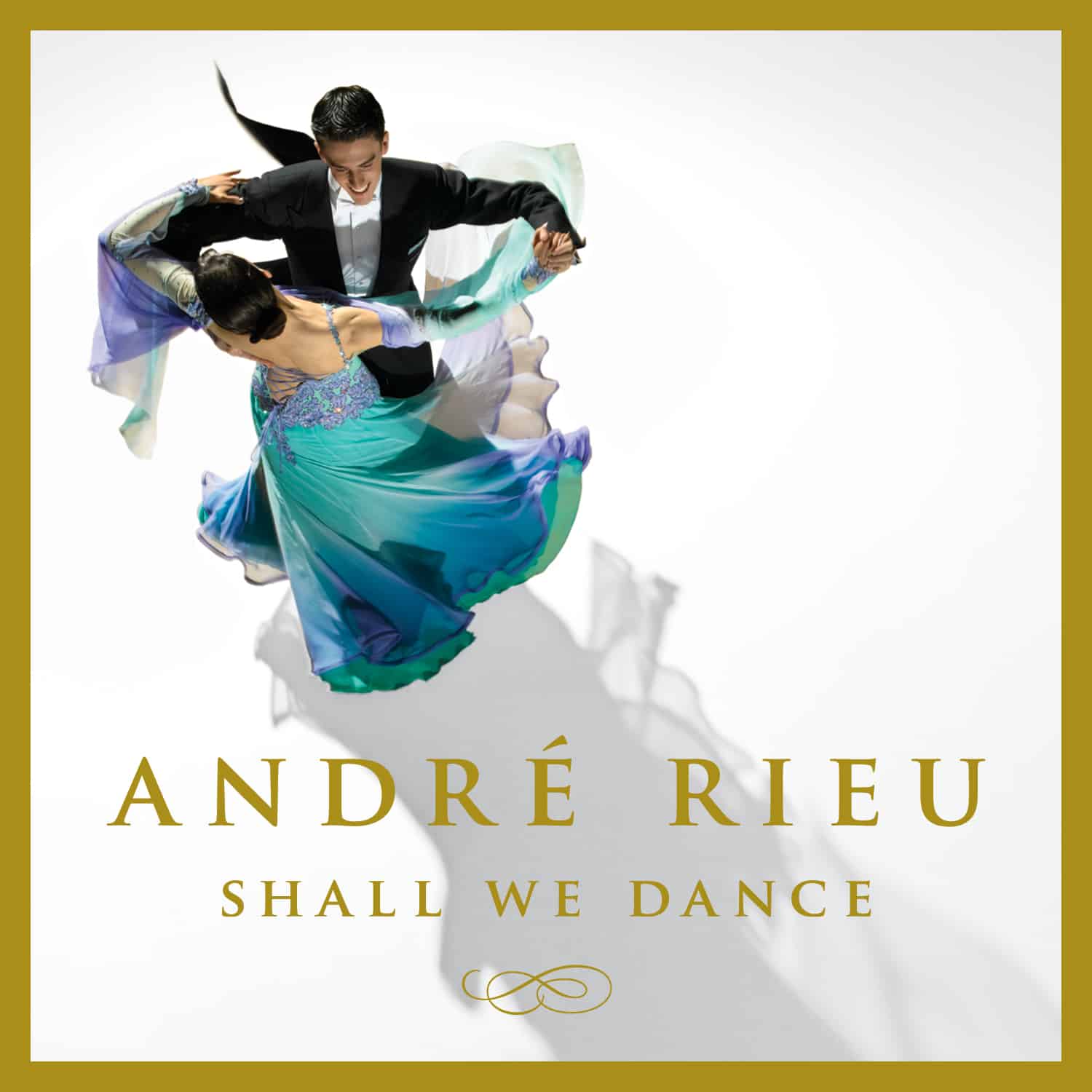 "Shall We Dance" Tracklisting:
Second Waltz
The Blue Danube
And The Waltz Goes On
Godfather ( Main Theme)
Strauss & Co Medley
Love In Venice
Radetzky March
A Time For Us ( Romeo & Juliet)
Zorba's Dance
Edelweiss
Carnival Of Venice
Bolero
My Heart Will Go On
Time To Say Goodbye
Music Of The Night ( From Phantom Of The Opera) (Target Exclusive)
Lara's Theme ( From Dr. Zhivago) (Target Exclusive)
Do you want more of Andre Rieu? Check out his special 10-part series on Ovation TV