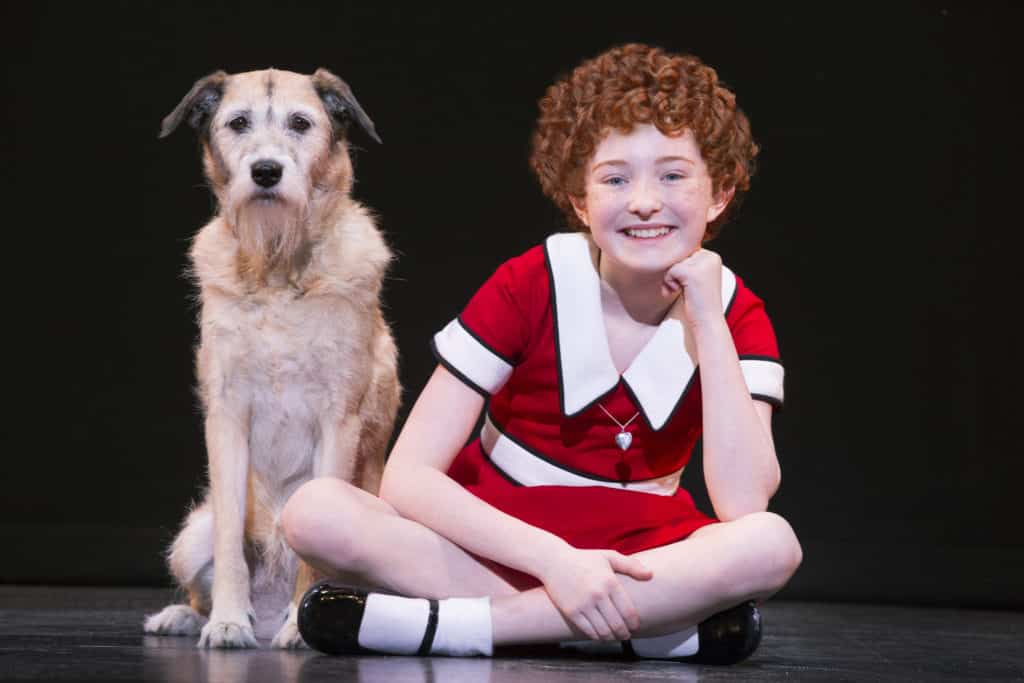 Leapin' lizards, Annie is in Portland! One of the world's most loved musicals came straight from Broadway to my home town in the Keller Auditorium. This week I got to sit back and enjoy the unforgettable songs such as "It's the Hard Knock Life," "Easy Street," "I Don't Need Anything But You," plus the eternal anthem of optimism, "Tomorrow," and I have been singing them for days.
This was the first musical I took two of my younger children to, and they had a blast. Every time I looked at them, they were cracking up at Miss Hannigan's dry humor or singing "Tomorrow" right along with Annie. The great thing was, while all the kids were laughing at the acting, the adults got to enjoy all the humor, innuendos, talented acting, and singing. Plus, I am thrilled to introduce music and the arts to my children, it's amazing the talent and time that is put into a production….. I am sure by enriching their lives with art, they will be forever life long fans.
Heidi Gray, who played Annie, has an incredible voice that I was honestly not expecting from a girl her age. Every note was effortless in each song that she sang. Lynn Andrews, who played Miss Hannigan couldn't have been more perfect in her role! She belted each hysterical song with such confidence, that you had no choice but to smile and laugh along. The songs that she sang were my children's favorites for this reason. Gilgamesh Taggett, Annie's adoptive father, Mr Warbucks in the show, had a voice like honey made perfect for singing lullabies to his new daughter. Every character in the play was filled by someone who was made for that role.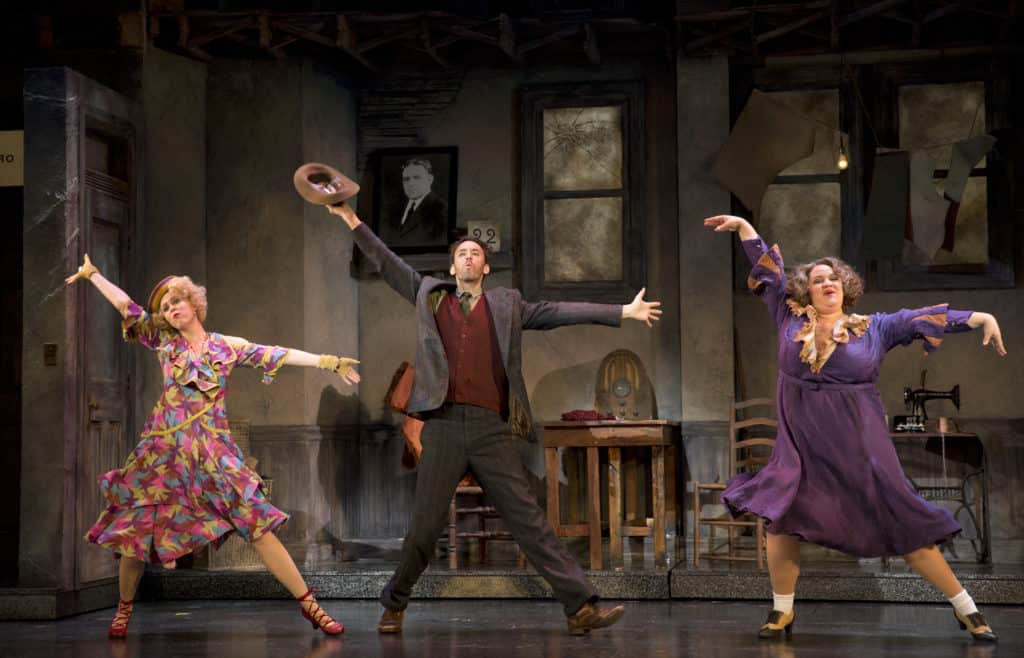 The show will be playing from May 17th until May 22nd, with Sign Language interpreters during the Thursday, May 19, 2016 7:30pm performance, so get your tickets soon. I highly suggest attending if you have the chance. If you take your little ones, they may find a new appreciation for musicals while watching a little girl who beats all of the odds!
Here is the schedule for ANNIE at Portland Keller Auditorium along with start times:
Tuesday, May 17 7:30pm
Wednesday, May 18 7:30pm
Thursday, May 19 7:30pm
Friday, May 20 7:30pm
Saturday, May 21 2:00pm and 7:30pm
Sunday, May 22 1:00pm and 6:30pm
For information on ADA seating, please call the Portland Opera Box Office at 503-241-1802 or email boxoffice@portlandopera.org
Ticket and Purchasing Information
If you are wanting to buy your tickets in advance (advised) be sure to visit www.BroadwayinPortland.com and get them early. Tickets are sure to move quickly for this all time classic Broadway hit! You can also contact the following:
Portland Opera Box Office: 503- 241-1802 or toll free at 866-739-6737
Portland'5 Box Office: 800-273-1530, All TicketsWest locations
Social Media and website information:
@ANNIEonTour