The Five Best TV Shows to Binge Watch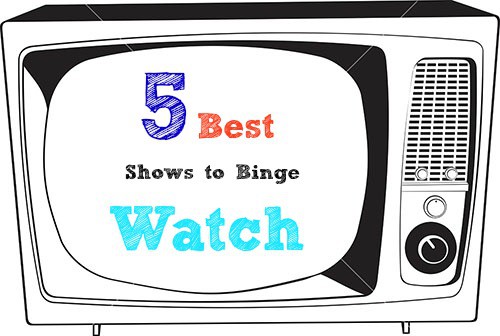 Binge watching has become incredibly popular in recent years. With the wonderful worlds of Amazon, Netflix, Hulu and many others, you can now travel back in time and watch entire seasons of your favorite television shows. Seeing shows back to back like this can deepen your enjoyment because you pick up on little details that could otherwise be missed waiting on new ones from week to week.
Picking the right shows to binge is key. While that generally will change from person to person, there are some shows that seem to be universally loved. They are deep in story, rich in details and impossible to stop watching.
Here are five of the best shows to binge watch!
The Walking Dead – Not everyone can stomach the blood and zombies, but it is one of those shows that if you watch long enough, you won't even care. The story telling in this show is sensational and the unpredictable nature of it will keep you riveted through every single season.
Friends – This is an oldie but a goodie. If you want a pick me up, then Friends is the perfect show to binge watch. Every episode will make you laugh and the story does progress from season to season.
Breaking Bad – While snowed in for the weekend… I blew through 3 seasons of this show and I was HOOKED!  This is a killer show and you really should give it a chance, you will be drawn in, in the first episode!!! Binge away!
The Sopranos – If you never saw it, you are in for a treat. There are some shows that you wish you hadn't seen just because of the pure joy you know you will get by watching. This show is the perfect example. Serial television at it's finest.
Game of Thrones – There is a reason this show is red hot and continues to thrill fans all the time. For action, adventure, romance and countless other reasons, this show will keep you coming back again and again.

These are my choices for the best shows to binge watch. What are yours? Share your favorite options in the comments below!