This is a sponsored post written by me on behalf of Albertsons.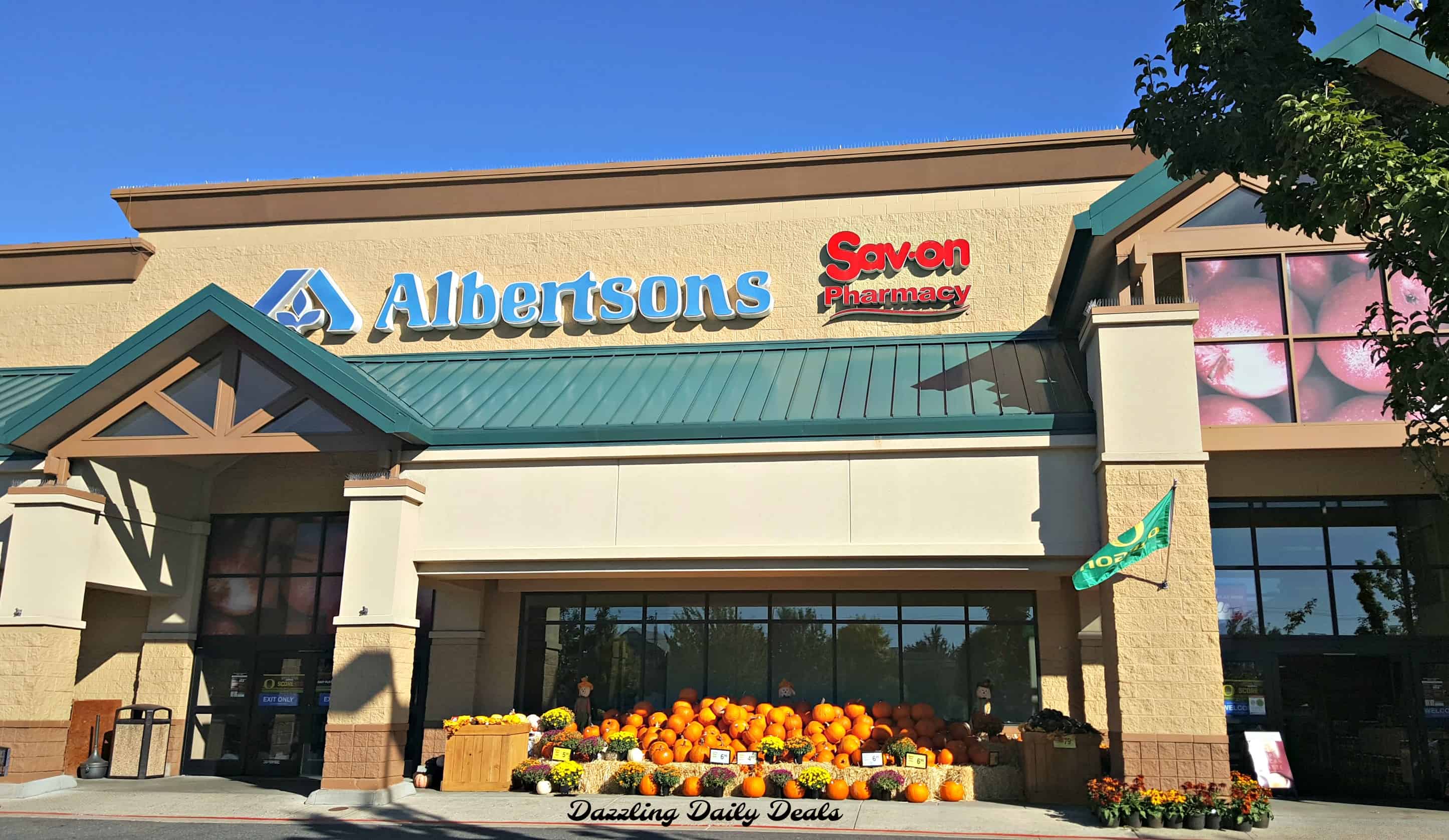 It's that time of year again, cold and flu season! The days are getting shorter, the mornings are getting colder, and the sniffles are getting plentiful.
It's time to nip cold and flu season in the bud. My goal is to stay ahead of the game and feed my body with all the good nutrients and loving care that it needs so it can fight the battle as the germs come. My kids, like all, are little germ magnets and by the time one gets sick, you are pretty sure the others will soon follow.
Many of you know, I'm a sucker for having nice hot, warming soup on the stove at all hours of the day, it's so inviting and just warms the soul. Soup has other health benefits as well. When are you feeling under the weather, a nice hot bowl of soup helps soothe a sore throat or make a congested chest feel just a little better. My go-to get well soup is Thanksgiving Chicken Noodle Soup.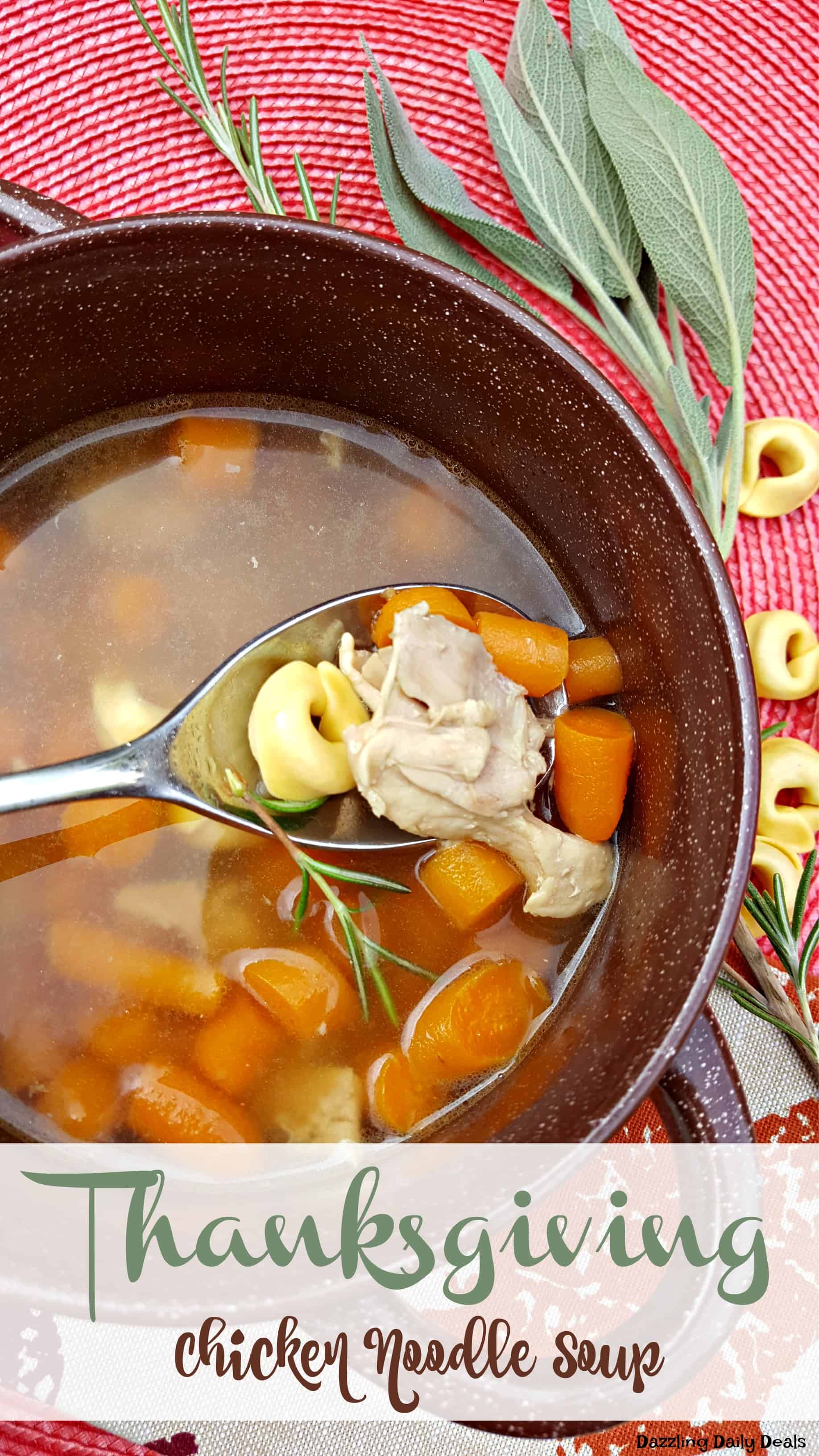 This is soup is so incredibly easy to make with O Organics® products, found at all Albertsons Companies family of stores. I am lucky enough to have an Albertsons AND a Safeway within walking distance of my house. I know when I shop Albertsons I will get the best products at the best prices. Buying organic has become very important to me over the years and I have become a major label reader. One of my younger sons is very sensitive to artificial food colors and knowing that I can shop for quality organic product without having to go to a specialty store or blow my budget is very important to me.

When my soup doesn't have quite enough fighting power, I always make sure to have a few Signature Care™ products on hand…. these are also found exclusively at Albertsons and Safeway in the Pacific NW area, but you can find them at all Albertsons Companies family of stores, including ACME Markets, Jewel-Osco, Vons, Pavilions, Randalls, Tom Thumb, Shaw's, Star Market, United Supermarkets, Market Street, Albertsons Market and Carrs/Safeway. While shopping for groceries, I try to grab a product or two to have available in my medicine cabinet for those 2am coughs, congestion or body aches. The Signature Care products provide the same quality and relief that national name brands do but at a better value!!! This helps my family stay on budget. The Signature Care brand contains the same active ingredients and are held up to the same standards mandated by the FDA as all other national brands. PLUS, as an added bonus, they come with a 100% satisfaction guaranteed or your money back, you can't get much better than that. While shopping you can find all Signature Care products in the pharmacy.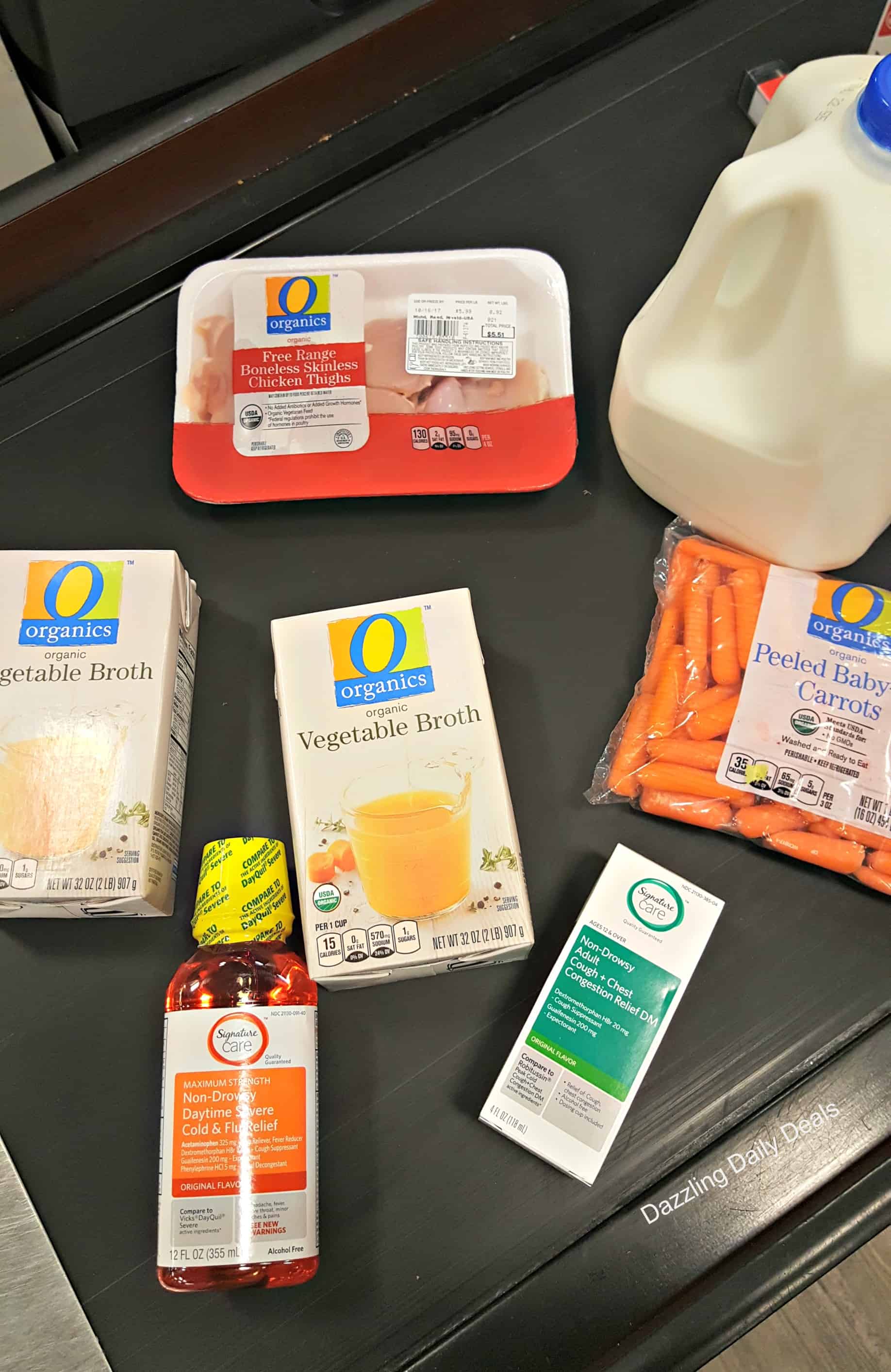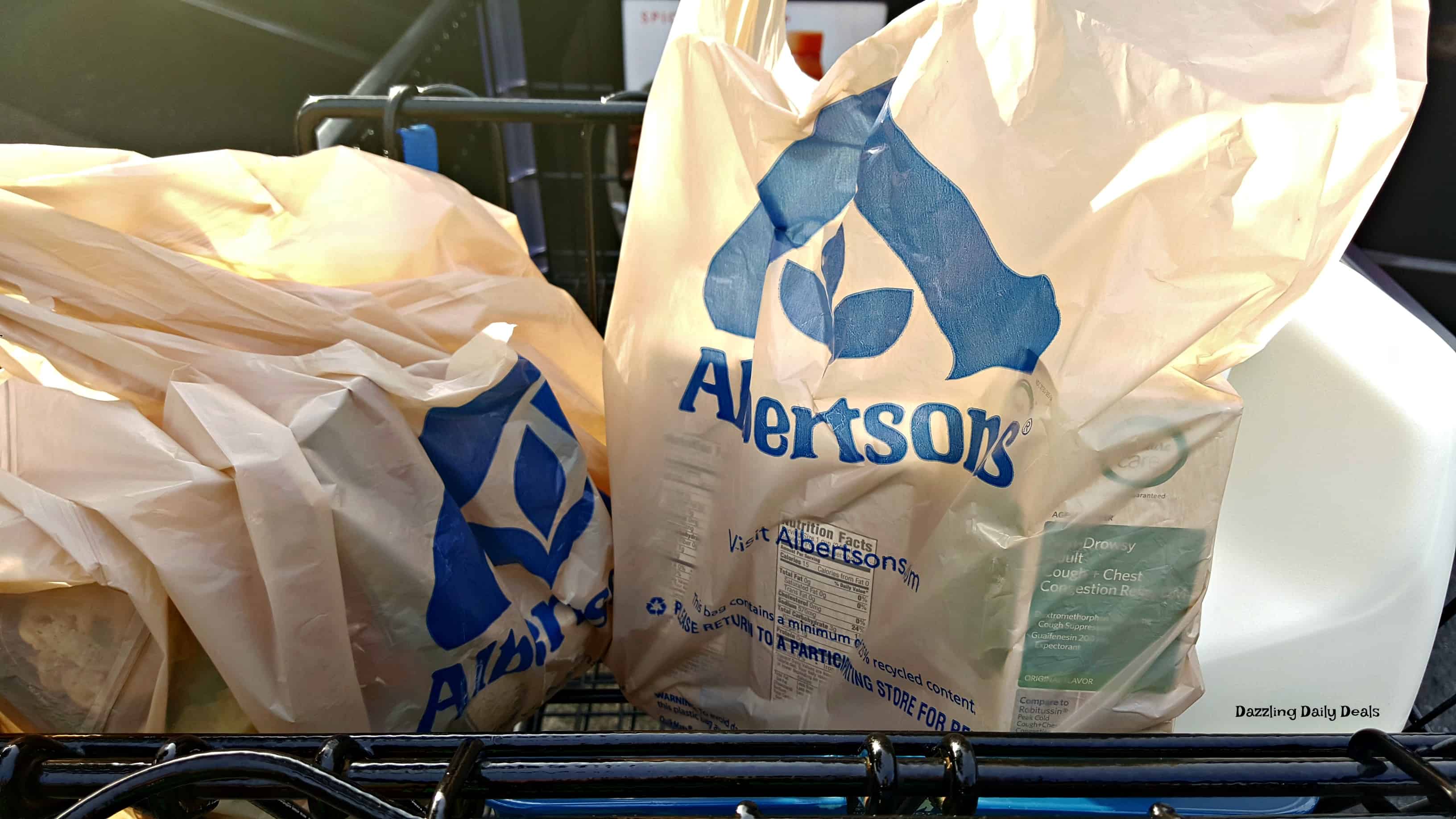 How to make my Thanksgiving Chicken Noodle Soup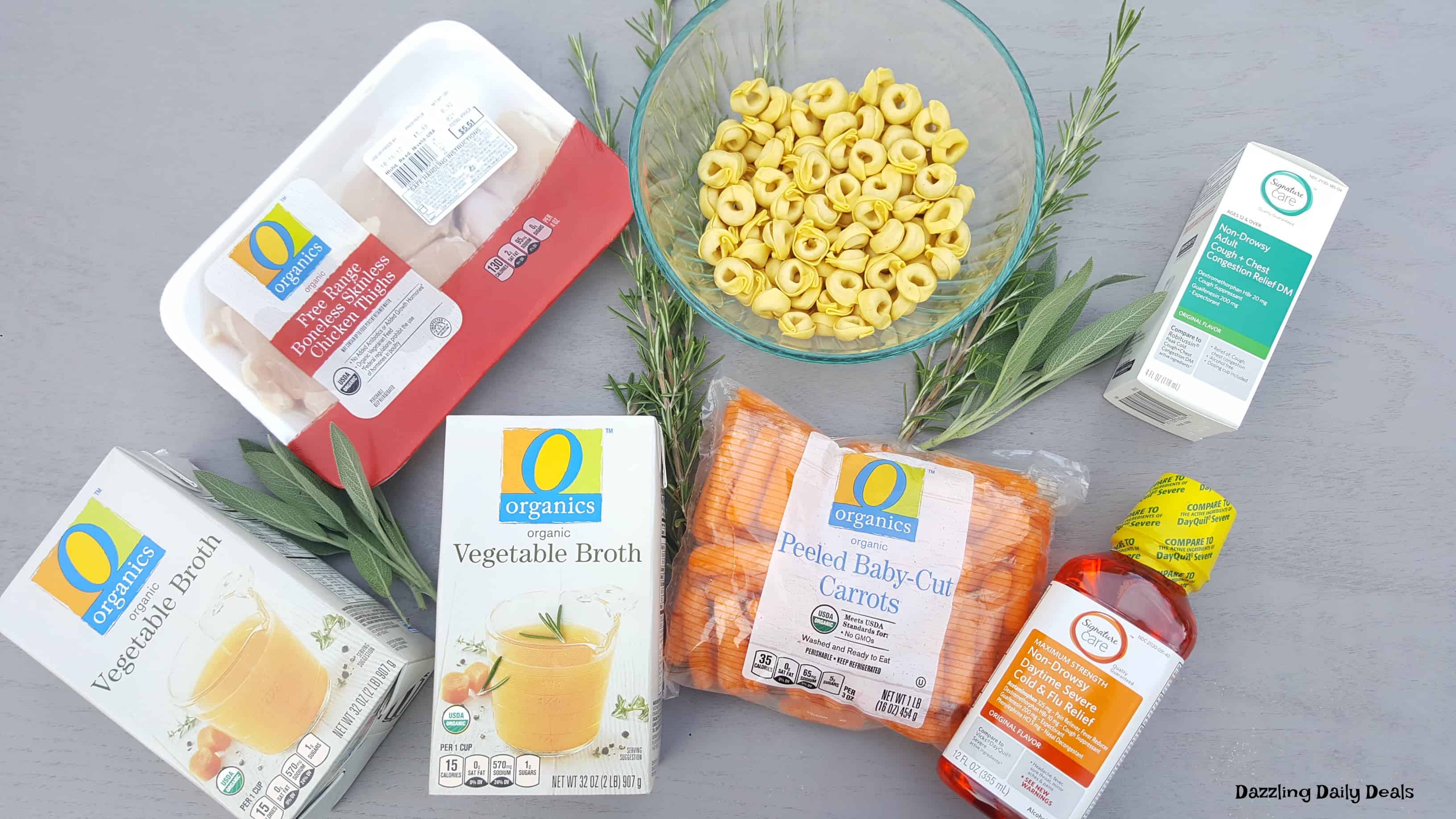 Ingredients
One pound of O Organics dark meat chicken
Two 32 oz O Organics vegetable or chicken broth
Half pound of O Organics peeled baby carrots sliced
8 to 12 oz of dried tortellini or ravioli
Large bunch of sage
Four to five large stems of Rosemary
Salt and pepper to taste
Directions
Fill your pot with approximately 8 cups of water
Add your chicken in boil for approximately 20 minutes, until chicken is thoroughly cooked
Do not drain the water, this is your homemade chicken broth.
Remove chicken pieces and place on a cutting board cut into small bite-sized pieces
Continue to boil homemade chicken broth add two cartons of your O Organics vegetable or chicken broth, along with your O Organics carrot slices. Boil for approximately 5 more minutes.
Turn the temperature down to low, add the whole stems of your herbs do not remove from the stems or tear, add your cut chicken and your dried tortellini or ravioli noodles, simmer on low for an additional 15 minutes and immediately serve.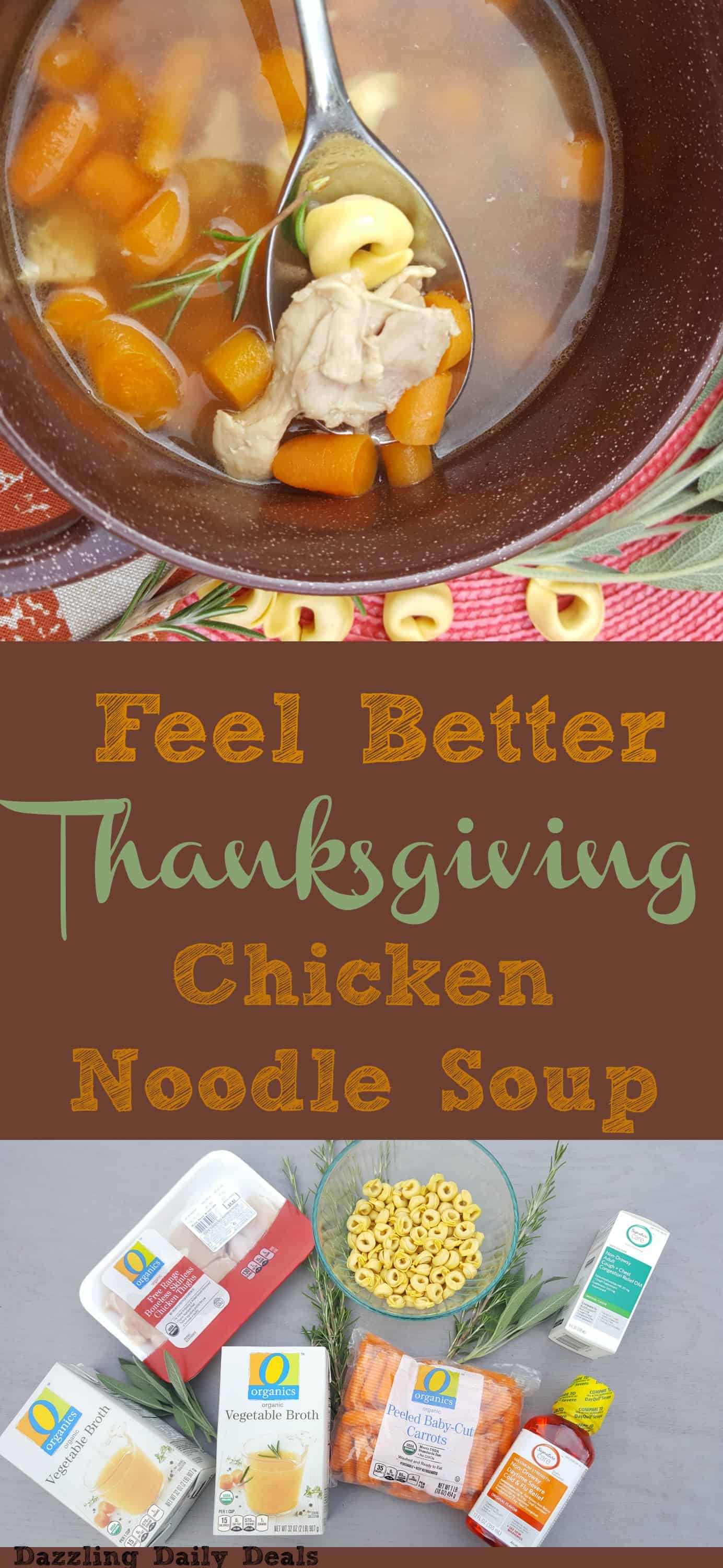 The soup is great to keep on low on your stove top, however, check it often to see if more water needs to be added.
For other great recipes, you can check out Albertsons Website, or some of these links below!
Slow Cooker Beef and Veggie Soup
Dairy-Free Slow Cooker Chicken Soup
Avocado Stuffed Sweet Potatoes
Disclosure: This is a sponsored post written by me on behalf of Albertsons.