Disclosure – This is a sponsored post written by me on behalf of Foster Farms®.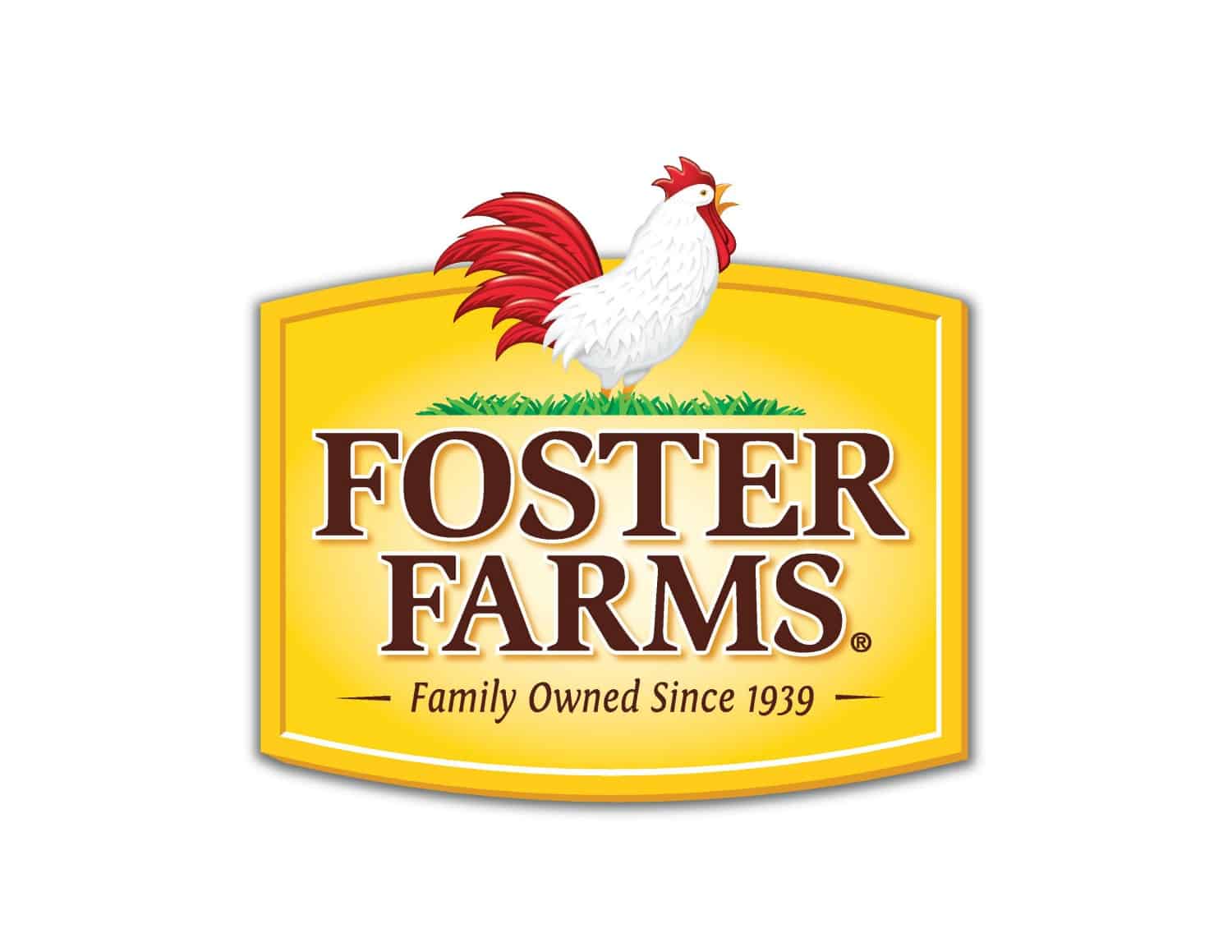 I am a native Oregonian…..I love it here, we have the beach, the mountains, and the desert, all within 2 hours of each other. We are green, we care about our surrounding and we care about what we eat. If you grew up anywhere in the Pacific NW, then you would be familiar with Foster Farm! Foster Farms is a family-owned tried and true household name since 1939. They are the only company I have trusted from the time I was a little kid. I knew if their was ever an option to ALWAYS go with Foster Farms, whether it was chicken, lunch meat, or corndogs… there was no question. Do you want to know the reason….  Foster Farms' Fresh and Natural chicken line is: o  American Humane Certified o  100 percent natural (minimally processed, no additives or preservatives, steroids or hormones) o  Produced with no added sodium o  Delivered fresh within 48 hours o  Locally grown throughout CA, OR, and WA Now that's a lot for any other company to live up to, so you know they are the best of the best. I think trust and respect are huge to consumers and Foster Farms takes extreme pride in their products and their name, so we can all rest assured that you will always receive a top quality product when you buy Foster Farms. Foster Farms is proving themselves again…. they are going above and beyond showing that they care about their customers by offering an even more natural and healthy option…. Simply Raised, with Foster Farms Simply Raised you  get a  fresh chicken product with the already high standards they hold but additionally chickens are raised with no antibiotics (EVER) and they are 100% vegetarian feed. This is something to feel good about, finally a company for the consumer!!!!. These are already available at your local supermarket throughout CA, OR, WA .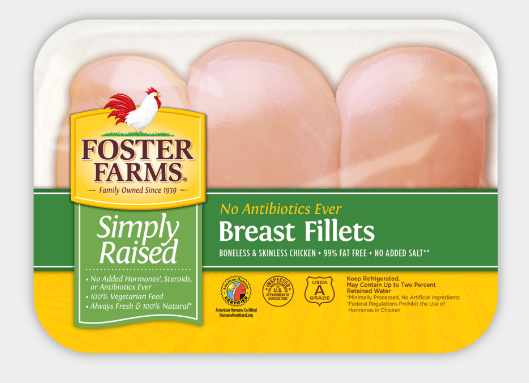 Foster Farms® Fresh & Natural – $5.99lb
Foster Farms® Simply Raised (without antibiotics) – $6.49lb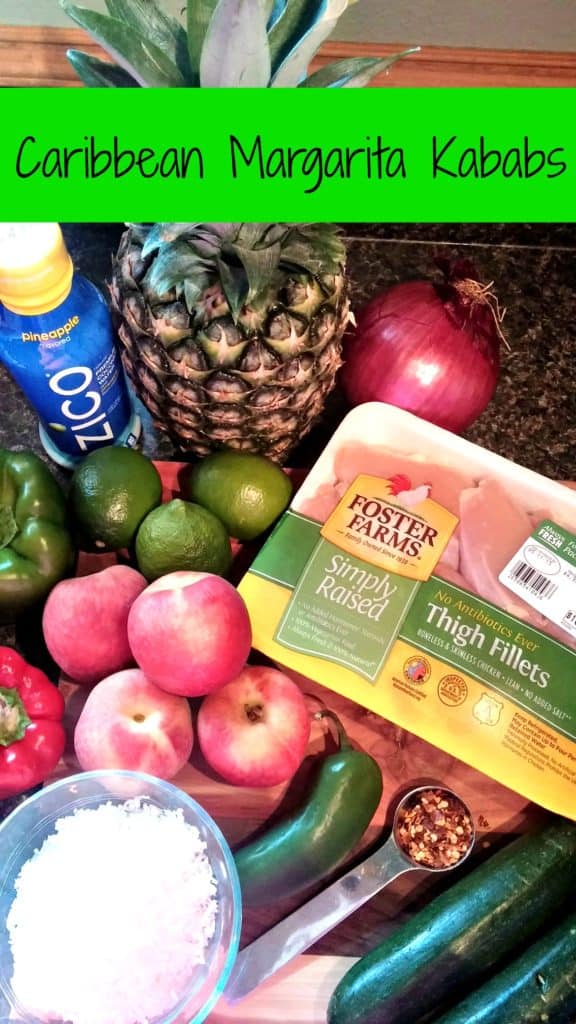 Caribbean Margarita Kabobs
With all this amazing weather we have been having, I took the opportunity to create a very Summer like recipe and had a BBQ, if you love the tasty balance of sweet and spicy and the tropical flair of coconut and pineapple, then this will be a hit!!!! However this recipe does come with a disclosure…. you may have the sudden urge to put on flip flops, lay out in the sun, watch the clouds go by and want to get a drink with a tiny umbrella.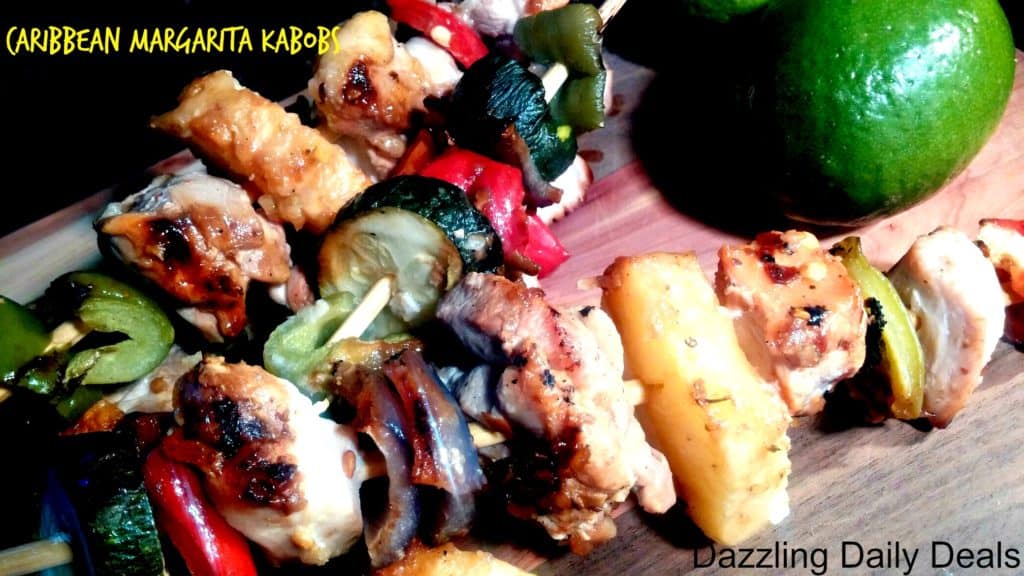 [yumprint-recipe id='3′] This is a sponsored post written by me on behalf of Foster Farms®.