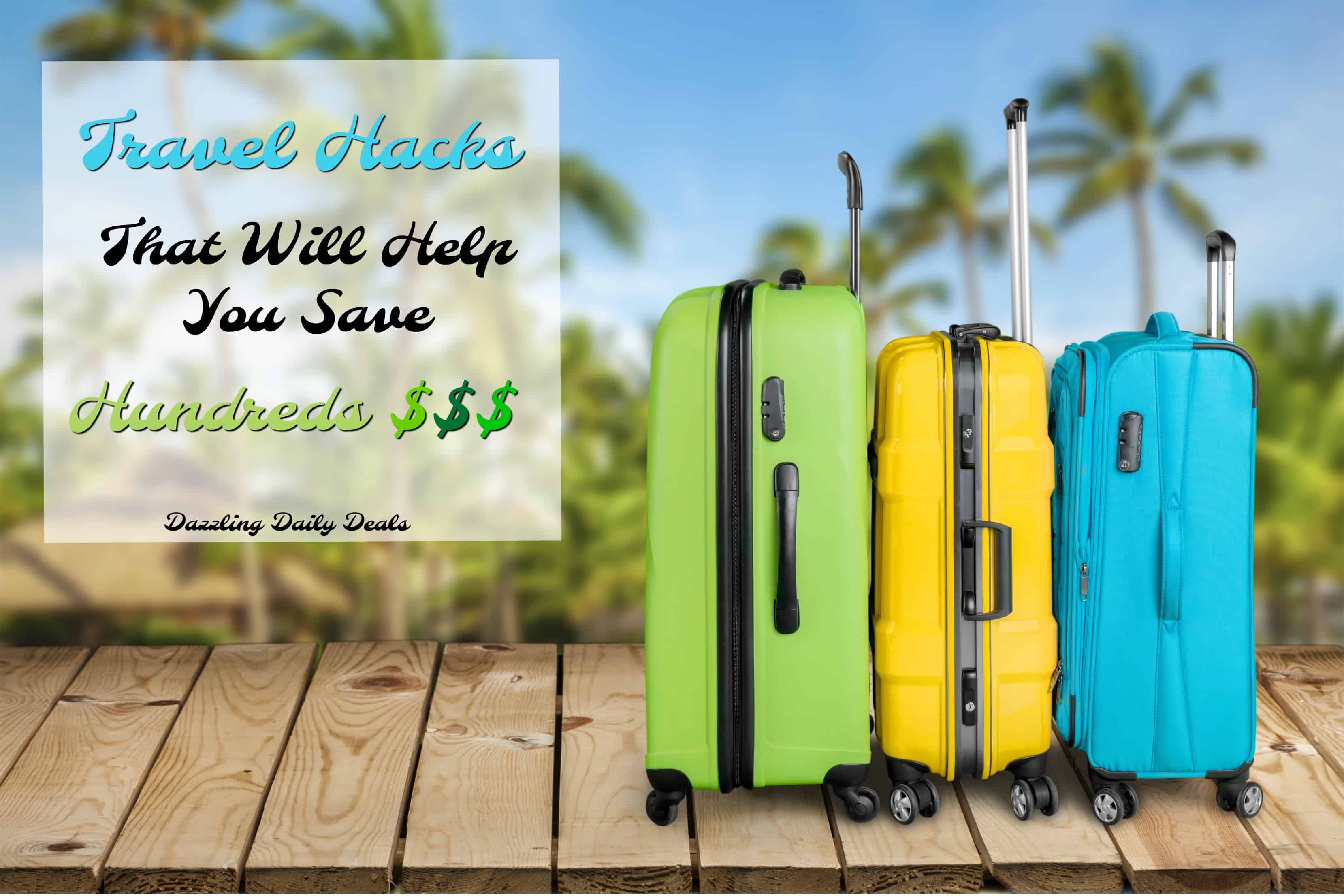 Life should been full of hacks forever! I guess it actually was from generation to generation but not like it is now. I just love hacks! I really love hacks because they make my world go round and have taught me not to be so old school. Let's face it, you really can get things done without steps one to one hundred. (Smile) Please do not get me wrong there is a place for going back to the basic and following each step as we were taught however no more for me.  When I learned a few of the hacks I am sharing I became super excited and they became a way of life for me.
Let's talk travel hacks!  Traveling can be fun and rewarding. My family absolutely LOVES to travel and I have taught my kids traveling is an excellent form of education which should be definitely embraced. As a family we had to quickly come up with travel hacks and when we did it was heavenly. Here are a few of my favorite traveling hacks.
Booking & Travel Arrangements
Booking your travel should definitely be done via a travel hack.  First and foremost always book your travel for a Tuesday, Wednesday or Thursday when flying. Why? Well, because you get the best deals on these days and you save money this way. Stay away from flying in or out on a Sunday or Monday because the rate difference is just too high in my opinion and usually ends up costing more than your hotel would have.

If you are flexible, play around with your dates. I usually get a scratch piece of paper and start with my preferred dates to get a baseline price. Then just start adjusting your dates one at a time on the front end and then on the back end… you may actually find out that it may be A LOT cheaper to leave a day earlier + you get to stay an extra day, all for less than your original date.

Always, always  delete your cookies and browsing history when booking flights! Especially the cookies. When you do this they cannot track your browsing history and therefore cannot make it appear like the demand is increasing, therefore jack up your rate. Yep, you heard it from me that this is how they "get you" by creating a going fast rate which is not always going as fast as it may appear.

Explore direct hotel site first such as Hilton.com, Hyatt.com etc… Often the direct hotel site pricing matches or is better than the third party hotel site pricing with this new third party competition.  It basically has forced hotels to once again compete with third party hotel booking sites. Plus you can earn and use your hotel reward points versus not being able to. Oh and always check the package deals as well consider using your rewards points and plus cash for an even better deal when booking directly with the hotel.
Although this is not a hack I recommend getting travel insurance no matter what. It really is the best thing to do because the unexpected does happen.
Put A Hold On It
If traveling for more than a few days, like two or three, you should put a hold on as much as possible such as mail, memberships, newspapers etc… It is about more than convenience, it saves you money or extends memberships.
Keep Your Banking Institution Informed
Talk to your bank and let them know your will be away. Ask them to make sure your account(s) are properly noted especially if you are cruising or going out of the country. They really do watch your account(s) for spending patterns outside your normal spending pattern. They can be your best friend or worst enemy when traveling so make sure your banking institution and a personal banker knows where you are traveling and to monitor your account(s) while you travel. If you do not let them know… especially when going out of the country, they may lock your account for "safety purposes" This can be a headache especially if this is your main money source.
Packing Like A Pro
Forget everything you thought you knew about packing. The guidelines have been enhanced.
1. When packing roll vs. fold. This allows for more room in the suitcase and it actually keeps clothes more wrinkle free.
2. Pack your shoes like they would be placed in a shoe box. This takes up less room. Go even father by packing items in the actual shoe like socks, electronics etc…so that they serve a dual purpose.
3. Get a travel medicine container for earrings and other jewelry
4. Have large items shipped directly to your hotel from Amazon. Think diapers, wipes, bottles water, any "liquids" like sunblock, shampoo, body wash. These will save you a ton in money and hassle. Less to pack = less bulk or check baggage fees. I would suggest that you call the hotel and confirm that they will accept the packages and make sure that the shipping name matches the name on the hotel.

I have tons of more travel hacks which I will share later.  Hope your learned some new tips.