Creative Fall Photo Ideas For Your Family
There is nothing like the falling leaves, bright vibrant colors and the cool temperatures of Fall to get the inner photographer going. If you love to shoot family pics, it provides a million different ideas and backdrops to come up with something unique. Fall photo ideas have been around a long time, so finding that twist that nobody thought of can be tough. Here are some creative fall photo ideas for your family this Fall season:
Peek a Boo
Find a scenic area that has plenty of trees grouped close together. Make sure they are big enough to hide someone behind but small enough that you all have your own tree. Have a photographer shoot each of you peeking around the tree at the same time smiling or goofing off. It helps if you find the right trees that line up and get everyone in one shot.
Another version of peek a boo is to simply pile up leaves to cover your entire family. Then everyone try to peek their heads out only. This so much fun and makes for a really hilarious photo.
Stairstep waterfall
This is a great fall pic and requires no special set up. Simply find a tall waterfall or stream and sit one behind the other from oldest (up high) to youngest. This also works on a hill if you have no streams or waterfalls in your area that work. The combination of the water, fall beauty and family moment make for a great pic.
Hayride photo
Everyone on back of a hayride is a simple, yet effective way to convey the fall season and family. Get creative by trying different poses and facial expressions.
Front Porch Fall
If you have a nice front porch (or back) then you can make a perfect family photo opportunity. Simply spread some leaves across the porch here and there, everyone grab their usual front porch spots and shoot the pic. This natural and comfortable picture is often a favorite for those that want to look less posed.
Pumpkin Patch Fun
Why not head out to the local pumpkin patch and really get the season rolling with a family photo and some jack o' lanterns? There are millions of great picture ideas out at the patch. Line up some larger pumpkins to pose beside, lean against the tractor or simply shoot a pic while you search together.
Leaf Piles
Take advantage of natures colors, some of my favorite photos are one that I have taken with my kids playing in the leaves. You can do an action shot with them throwing them in the air, or a close up picture of them laying on a colorful leaf pile.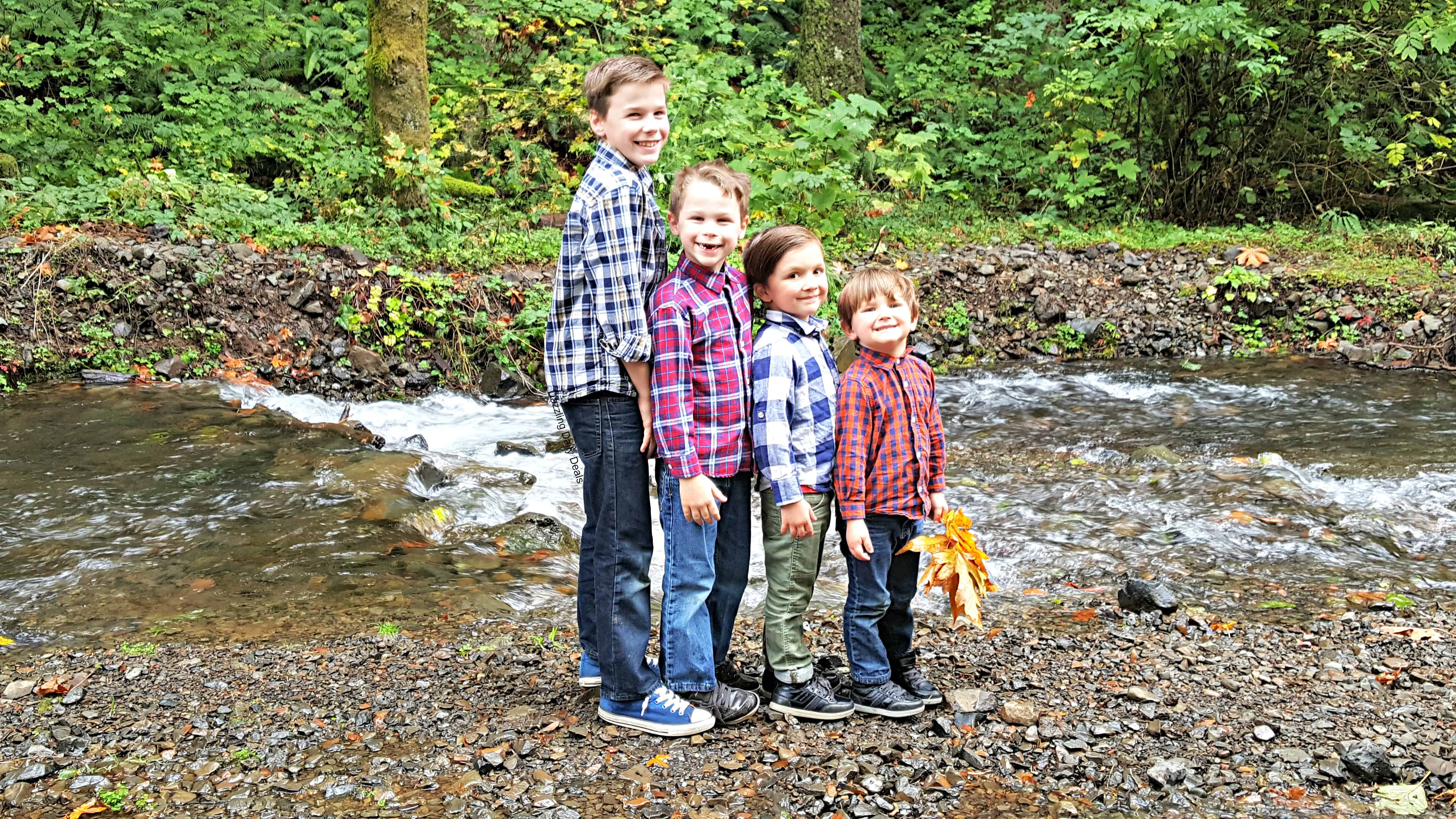 Fall is a wonderful time for family photos and the key is to just have fun. If you are having a wonderful time as a family, you will clearly make great pictures. Fall season is here so what are you waiting for?