Disclosure: I am a TripAdvisor ambassador, sharing my adventures with you – all thoughts and experiences are my own.

Do you realize how much there is to do in your city… most likely within less than 50 miles? This summer has been ho-hum… doing the same old things and going to the same old places. My husband and I have gone to the same happy hour and breakfast place at least 20 time in the last year and if I suggest taking the kids to the zoo one more time, they are probably going to have their eyes permanently stuck in the rolled position.
I decided to branch out and see what I have been missing in my own home town of Portland. I logged into TripAdvisor and scrolled to "Things to do" and would you believe I was stunned by the amount of adventures there are that I had no idea about! Being a native Oregonian I was shocked and wonderfully surprised to see such unique offering and even better… you can purchase them right them and there through TripAdvisor… how convenient.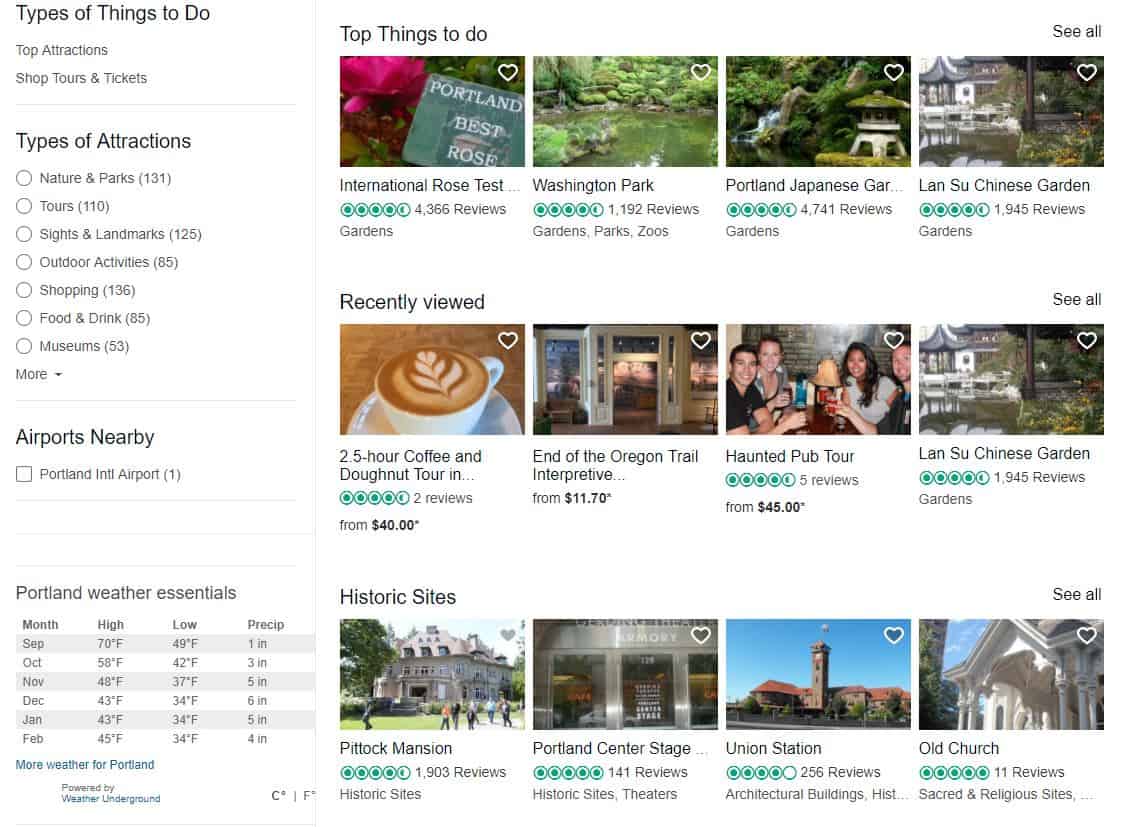 So, being that there was only a few weeks of "summer" left, before the kids go back to school that is… I decided to plan a few adventures. One for my husband and I, one for the kids and I to do while my husband is out fighting forest fires and one for my sister and I for a good night out of fun.
Haunted Pub Tour with BeerQuest 

I chose the haunted pub tour to do with my sister. We LOVE mystery and stories of hauntings and I was excited about the beer samplings with BeerQuest Walking Tours. I am not really a beer drinker or nor do I really like it that much, so getting to guilt free try several samplings was very interesting to me AND I actually found out that I liked a red beer available at Kelles. Our story guide Katy, was nice, funny and very informed.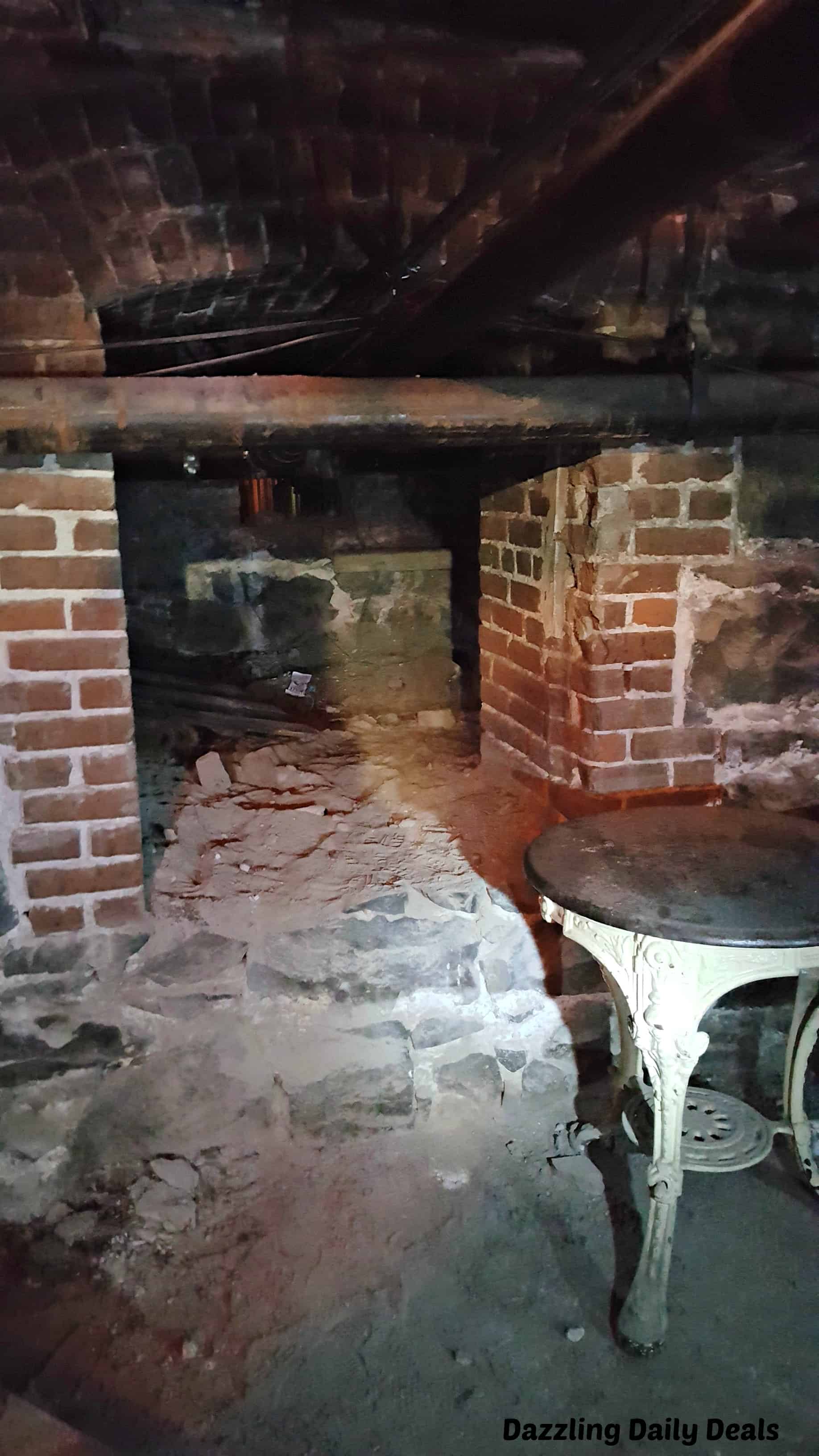 The hauntings that she talked about were very true, she had all the facts and documentation to back everything up! The one that sent chills down my spine was the story of the elevator shaft. We actually sat in an old elevator shaft where an old time "mistress of the night" was dropped from 3 stories and killed because she was trying to turn her life around and was caught escaping. Her name "Nina" was etched into the side of the cement wall and images of a white clothes woman have appeared in several pictures of the haunted pizzeria. We also went into the Shanghai tunnels… something that I have always wanted to do. Portland was very famous for these not so nice ways of, basically, human trafficking men into being sailors. These spooky tunnels have been widely known for being very active with spirits.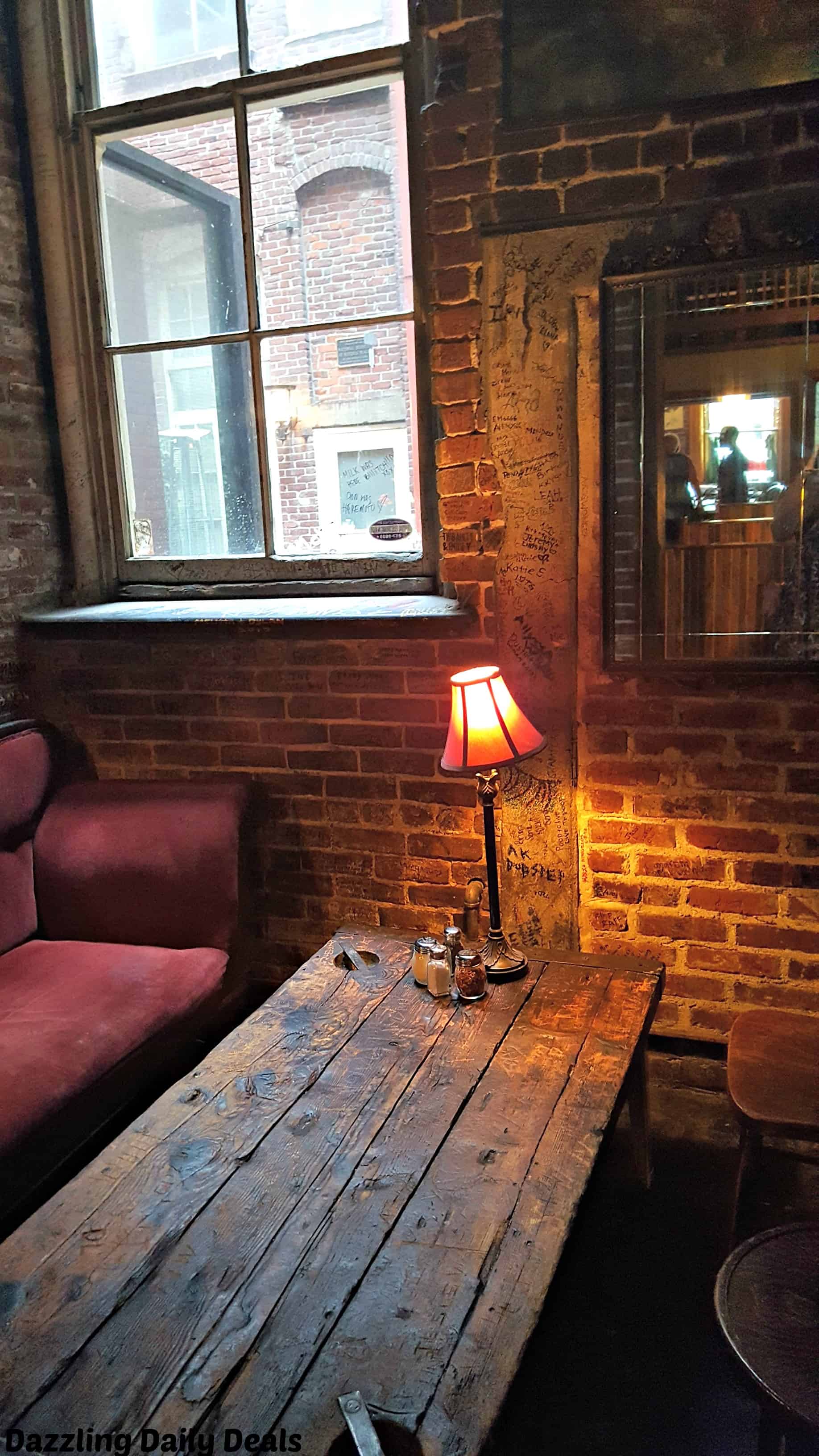 This 2.5 hour tour was perfect… it had a small amount of walking but good for most anyone! The groups were very small, there was only 6 of us in our group. I think that size was perfect, making it an intimate setting so we were free to ask questions and interact with everyone! I highly suggest this, if you are in Portland check out Beer Quest on TripAdvisor… if not, TripAdvisor has plenty very similar to choose from in your town.

End Of The Oregon Trail Interpretive Center 

My next adventure was taking the kids to the End Of The Oregon Trail Interpretive Center. I remember when this opened up when I was a kid… I always wanted to go and it was never really far away…. but somehow, locals never seem to find the time to do the tourist things in their own towns. The kids were very excited, my 11 year old boy always wants to play pioneer, with camping and building.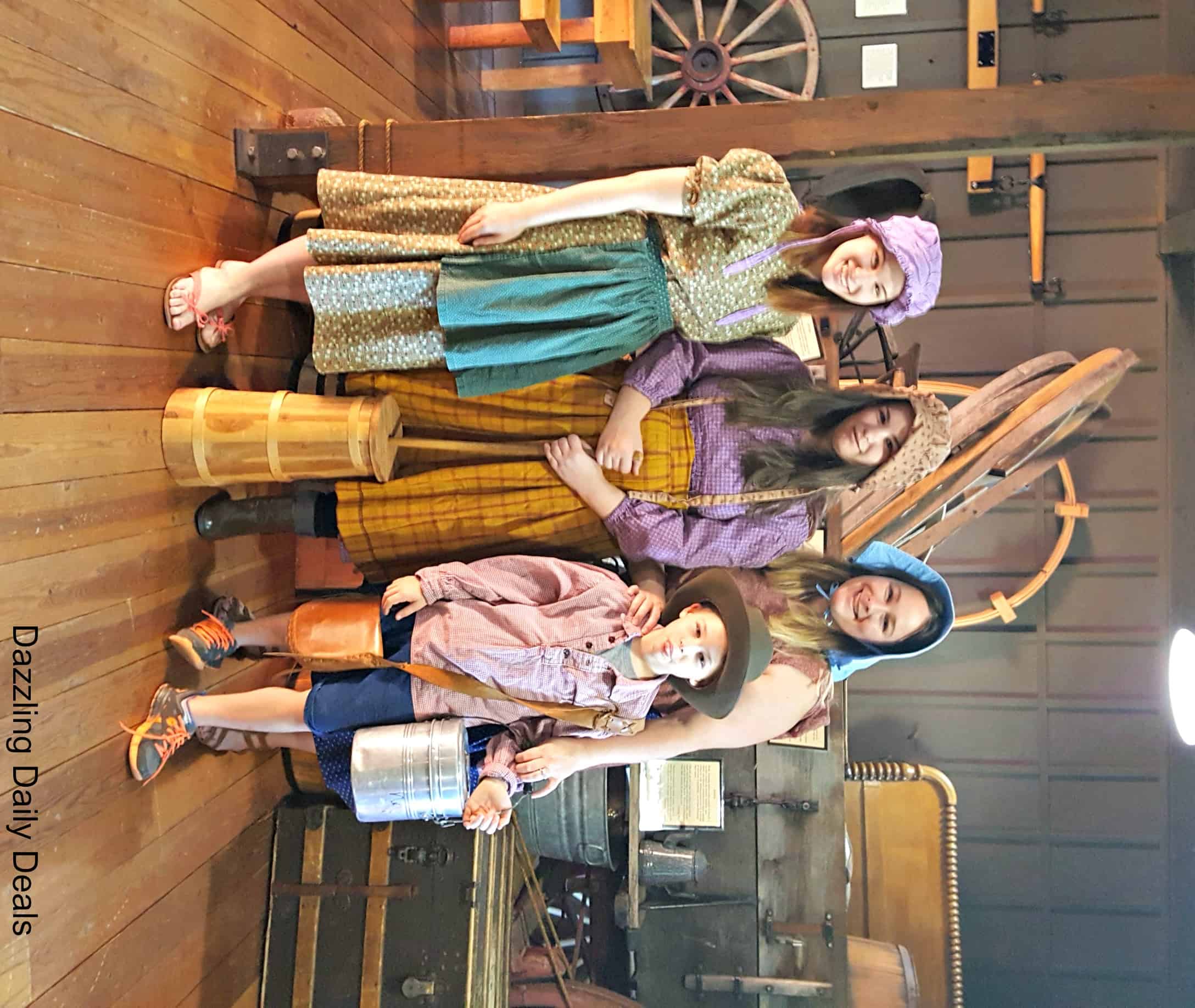 Here we are getting into costume… this was fun, excepts by the look on my thirteen year olds face….. she was a little less than thrilled about a picture being taken 😉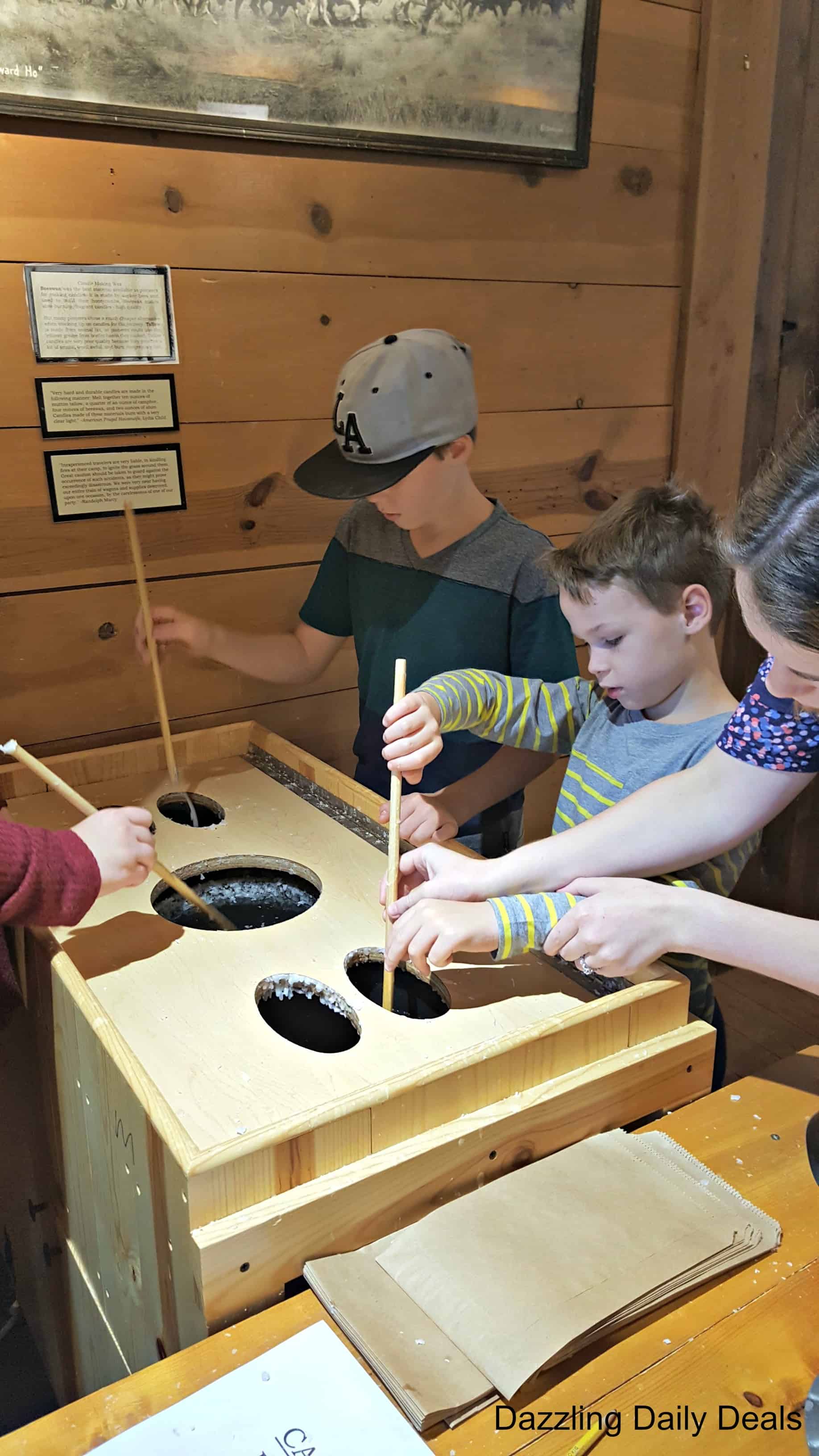 Each person gets to make their own hand dipped candle to take home – no additional charge!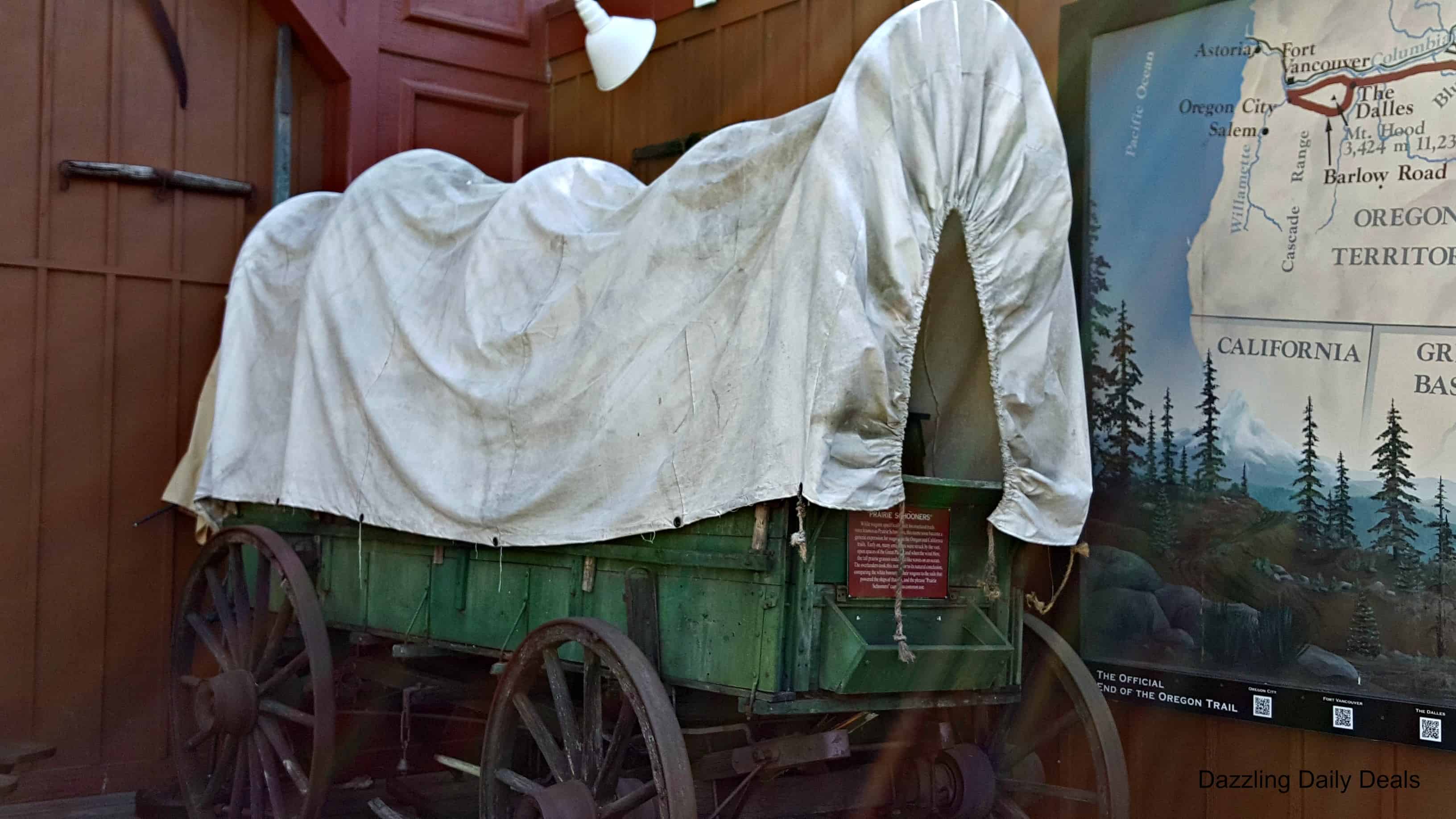 They also got to make a little old-fashion rag doll – very cute and also no additional charge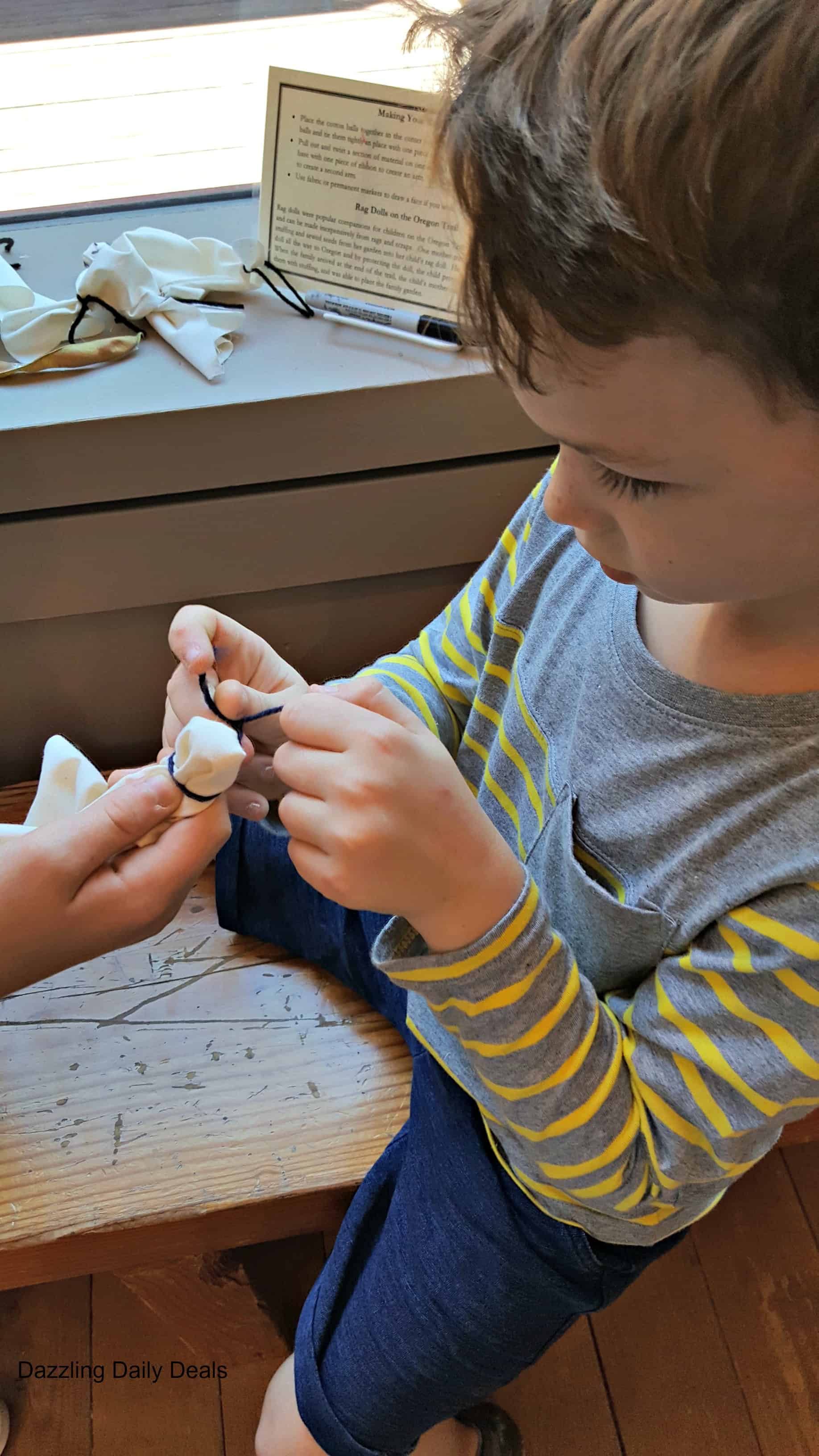 Overall, the kids and I had a great time. We learned a bit more about the history of Oregon and had a very relaxing afternoon. This was a perfect escape from the 100 degree day we were having. Everything was leisurely, unlike other museums we have gone too, were you feel very pressured to "move along" because the next person is breathing down your back to give things a try.  During this afternoon, I was actually able to do a puzzle with the kids, play 3 games of checkers, have a tea party, dress up, play school , make candles and dolls…. we also went for a walk in the community garden. I would say this is exactly what I was looking for.
Coffee And Doughnut Tour With Third Wave Coffee Tours
Well, the best laid plans, don't always work out… this activity was originally planned for my husband and I as a get away on the kids first day of school BUT he got called out to another forest fire. TripAdvisor is great about working with you for cancellations or rescheduling but I soon realized my son, who will be a senior in high school this year, actually started a day later than everyone else…. so this worked out perfect. I have been wanting to do something special with him and what better way than experiencing something new that we both love – Coffee and Doughnuts!!!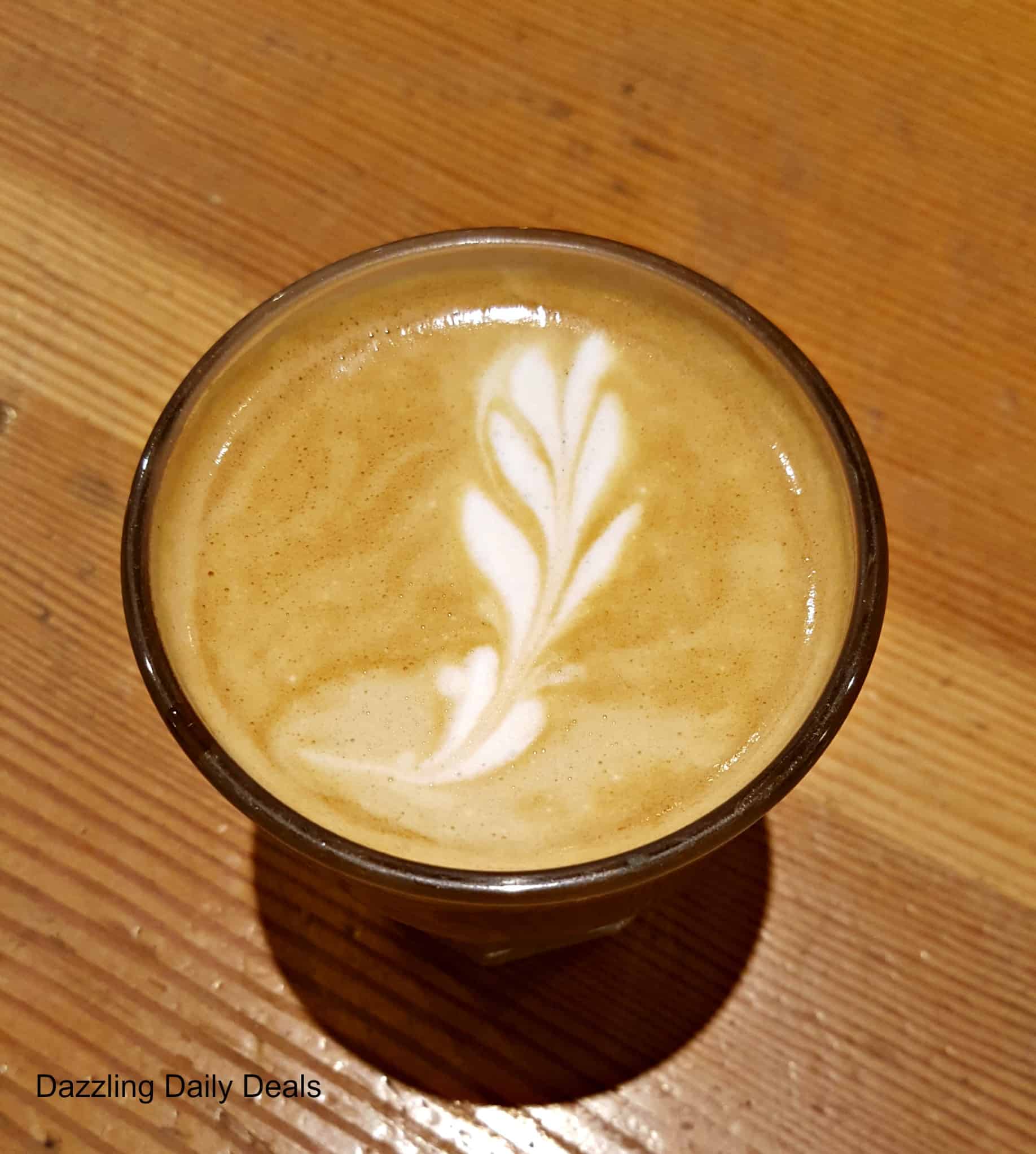 I always thought I was a coffee snob, I liked my seasonal drinks and lattes but to my surprise, I knew nothing, nor have I ever really known what good coffee was. This was very much like a wine tasting. During the tour, we learned about the different seed origins and what makes coffee taste different. We also learned a lot about brew methods, they even brewed some coffee, the same exact blend, three different ways and had us taste the difference. It was crazy how different it was and how different flavor notes shined more than others it the different methods.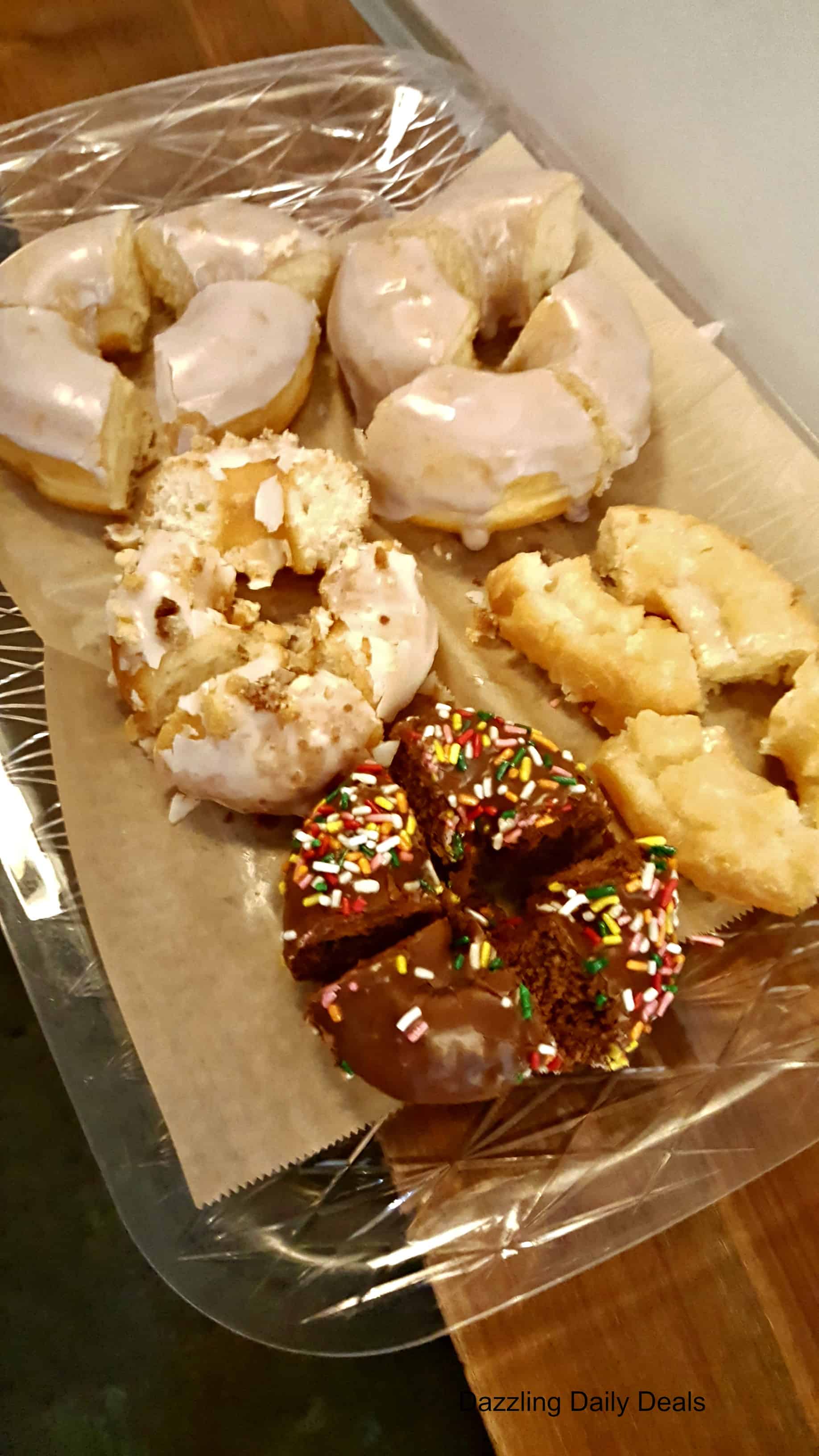 The Doughnuts were divine…. oh yum, you will never want to eat a grocery store doughnut again. They had all sorts of flavors, I think my favorite was the raised Lavender.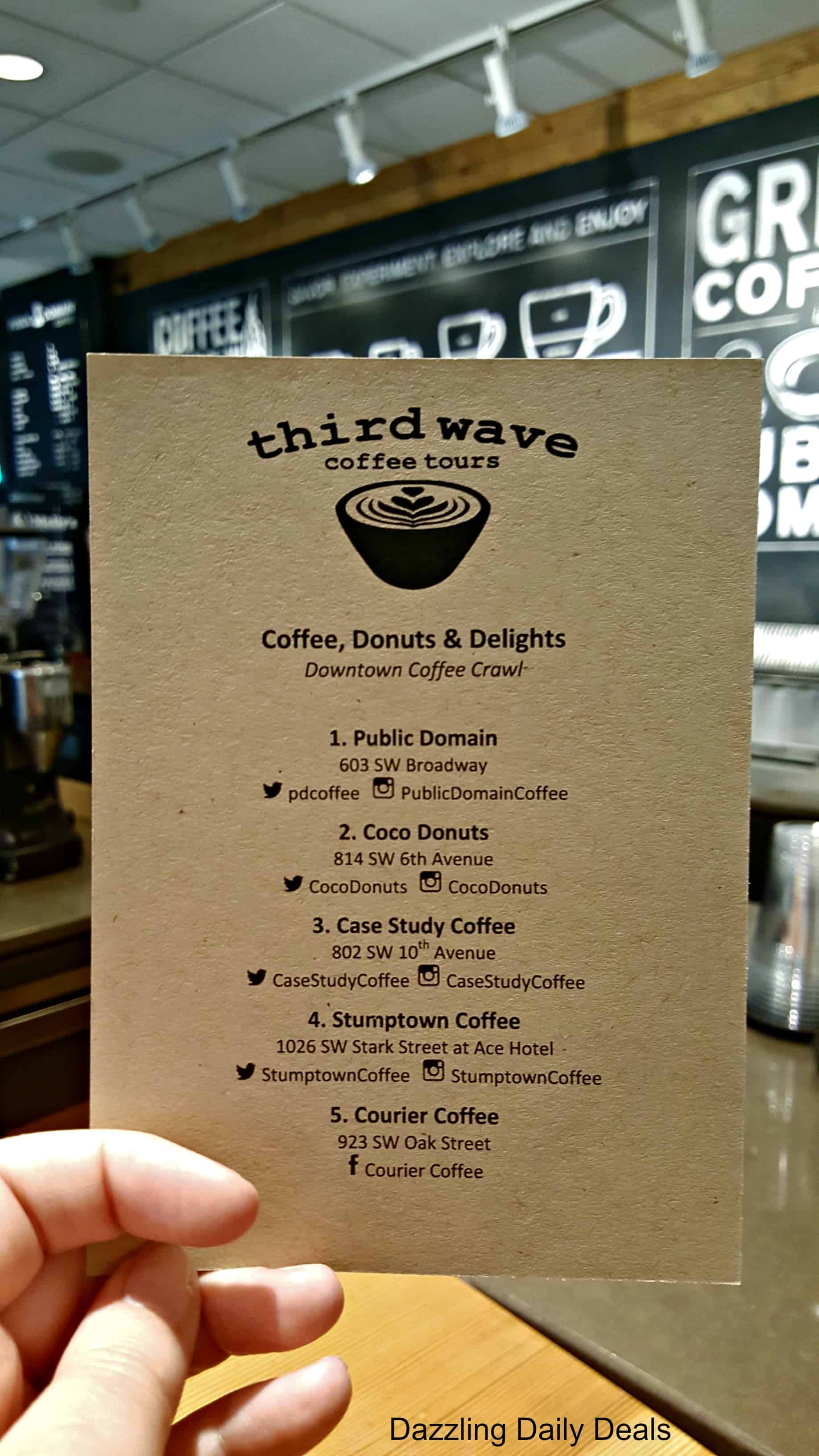 During the tour, we went to 6  different shops and were very educated. This was a great way to end the summer with my son for little cost and we didn't even have to leave town!
I highly suggest you plan your next adventure with TripAdvisor, with great prices, full reviews to check on and the ability to purchase right there from the site this makes exploring your hometown or anywhere else and new adventure!