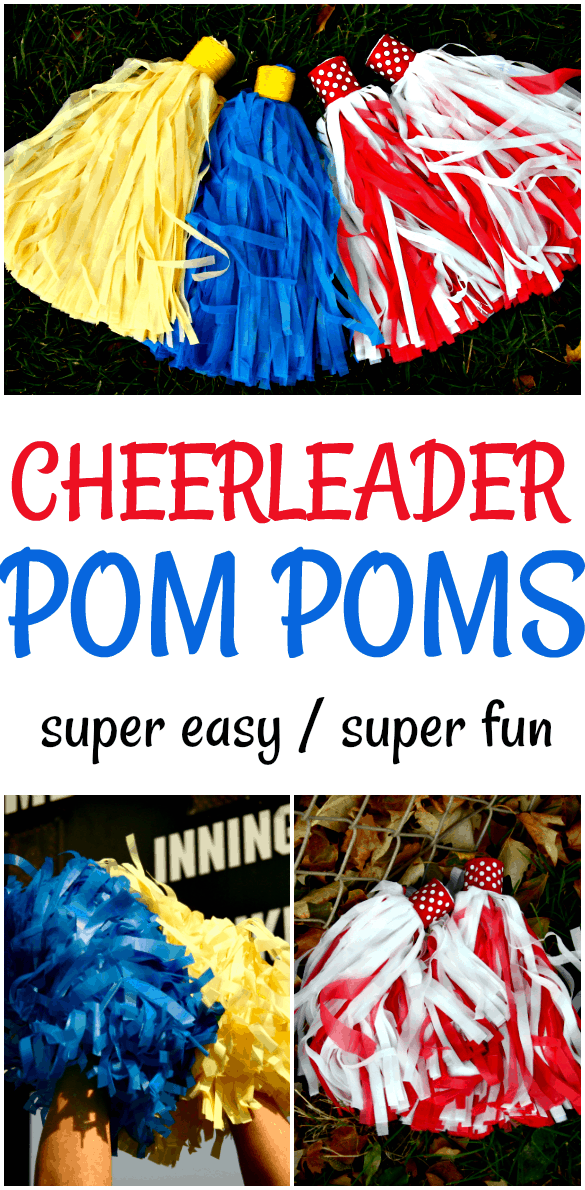 It's our favorite time of year!!!! Football season! Whether you are just starting the season and looking for fun tailgating ideas or you are looking for ideas for the "Big Game" to keep the little ones busy These Pom Poms are cheap, easy and fun…. lol 😉 For under $3 a pair everyone in the family can have a set to cheer on their favorite team.
SUPPLIES (to make a pair of pom poms)
2 Rectangular Plastic Tablecloths  (available @ Dollar Store)
Scissors
Masking tape
Ribbon
Stapler
INSTRUCTIONS
Open tablecloth to it's full length, leaving it folded in width.
Fold tablecloth in half and then half again leaving the width stationery.
Fold down top edge and staple across the top.(You can't over staple this part. It will be the handle when completed, so the stronger, the better)
Add a few staples along the bottom edge to help keep plastic from sliding around)
Make vertical cuts every half inch, making sure to cut all the way up to the bottom of the folded area.
Once the entire tablecloth has been cut into strips, remove staples along bottom edge.
Roll the top (LEAVE STAPLES IN PLACE) tightly and secure with masking tape.
Wrap a piece of pretty ribbon around handle and secure with stapler.
SHAKE, SHAKE, SHAKE! To separate strands.
TIPS
For two-toned pom poms, construct as above but cut strip in half before rolling, using ½ of each color.
For a variegated look, stack one color on top of the other and roll.
For a bullseye look (one color in the center and a different color outside), roll first color and then add second color.