Disclosure: I was hired by BUSH'S Beans to share with you my favorite recipe using their product, All thoughts and opinions are my very own!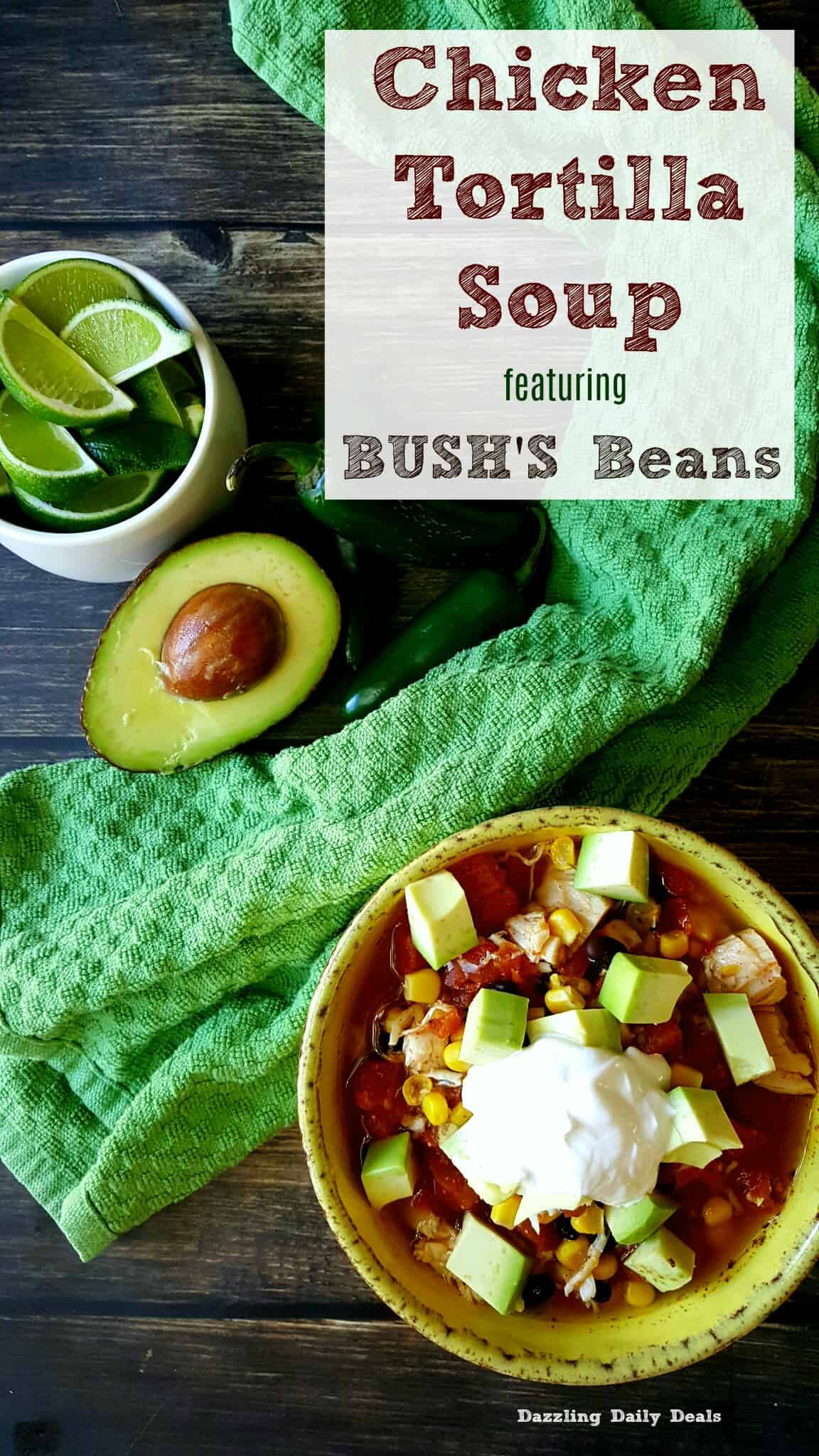 Fall is my favorite time of year… I just love the crisp feeling in the air, the colorful fall leaves and getting cozy! The only thing that makes it better is a nice big bowl of soup or chili!
As I have mentioned before in several of my posts… soup is our family go to meal… it is cheap, filling, always ready on the stove and provides an instant cozy feeling of love to everyone in my family.
For a variety of reasons, my family is not always able to eat together. I have several kids in sports and dance, I have a few kids that work and I have a husband that several times a week is on a 24 hour fire shift. Making a traditional sit down dinner is very hard most days of the week. However with a pipping hot bowl of soup that has been sitting on the stove…. it is ready when they are. Because if these reasons…. I am sure to always stay stock up on BUSH'S® Beans in my pantry.
BUSH'S Beans comes in a large variety with different seasoning and spices, perfect for whatever meal you have in mind… cold bean salad, hot soups and chilies.  BUSH'S Beans are the ultimate fall ingredient, they make any meal more flavorful and hardy in minutes and with little cost. Even when you are making a quick and easy meal… like chili, BUSH'S Chili Beans help make your chili taste better, by providing the same great flavor, as if it was slow-simmered all day long.
If you choose to stock up on anything…BUSH'S Beans is at the top of my list, they are great to keep on hand for last-minute meal needs or side-dishes and are a convenient pantry staple. I like to get my stock pile at Walmart as I know they will always have they full BUSH's product line and always at amazing prices!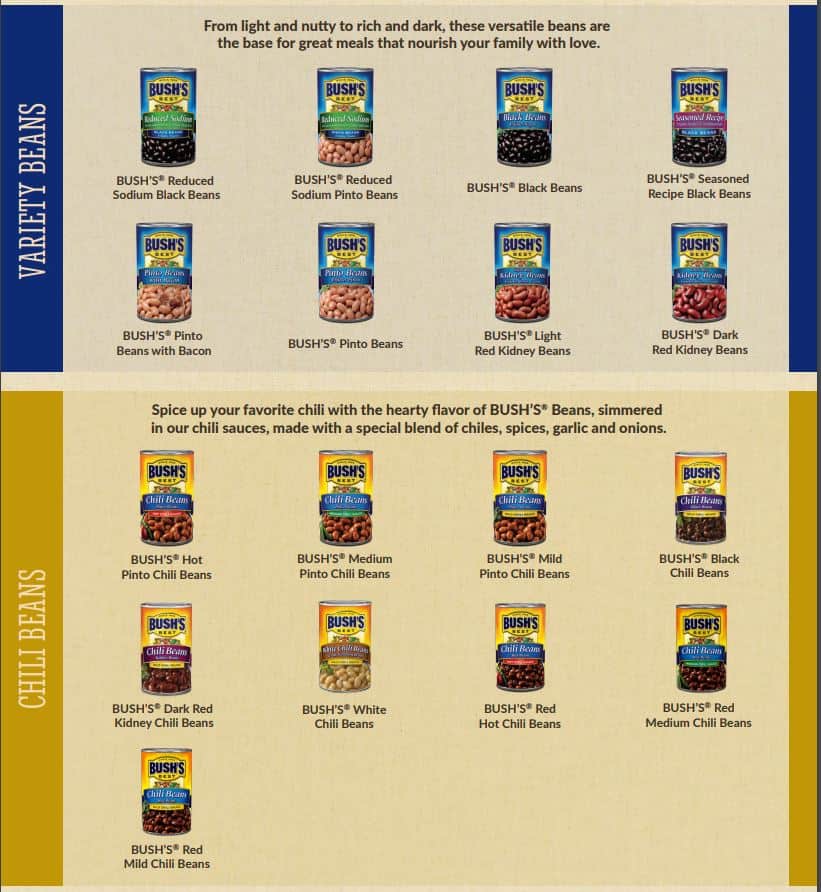 One of my favorite quick fix meals is this Easy Chicken Tortilla Soup with BUSH'S Black Beans. This quick and easy soup costs under $5.00 to make and less than 5 minute to prep, PLUS this recipe is enough to feed my family of 9, with extra to spare.
Easy Chicken Tortilla Soup with BUSH'S Black Beans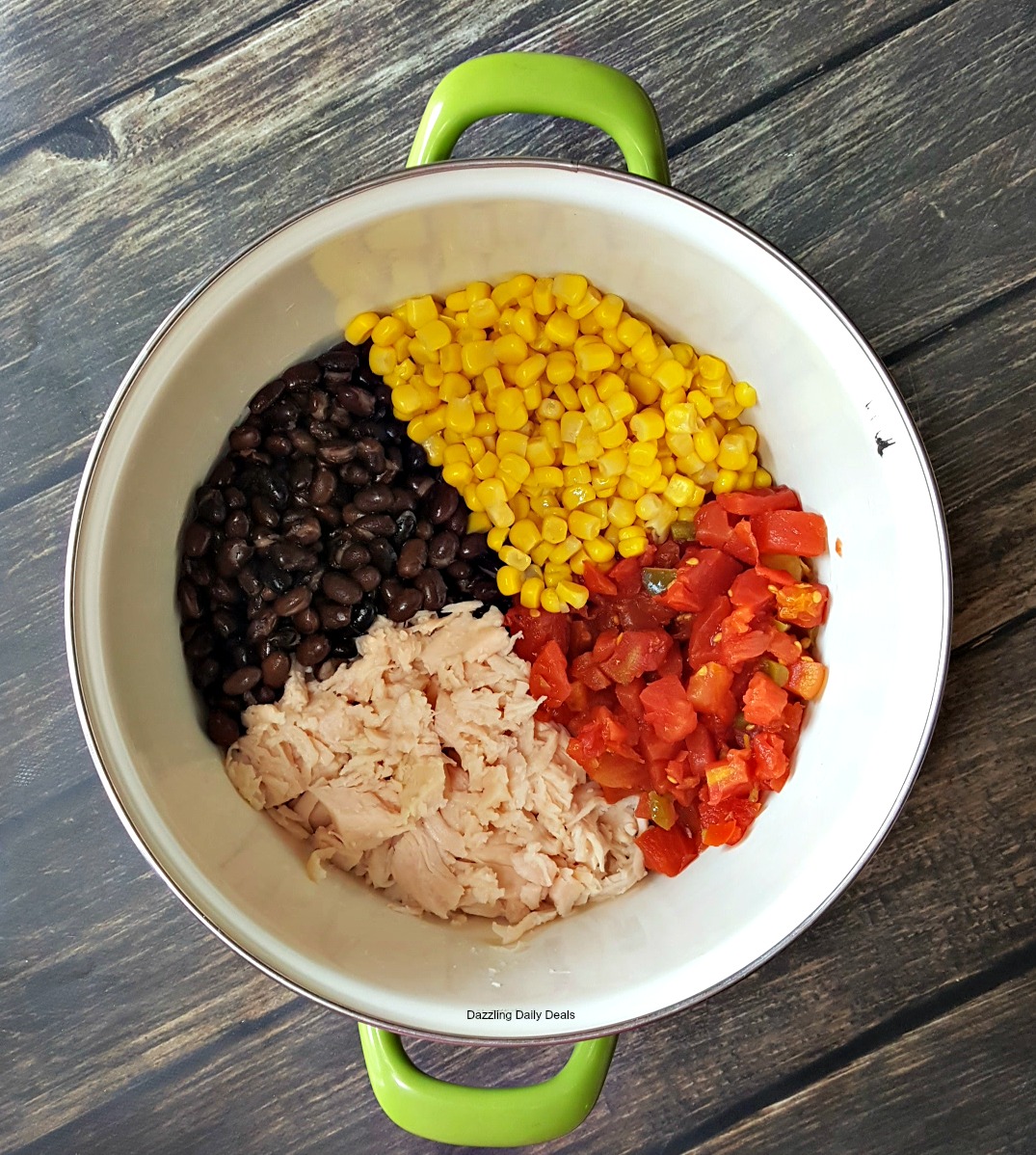 You will need a large stock pot
Ingredients
16 cups of water
2 cans of BUSH'S Black Beans
1 can of cooked chicken
2 cups of quick cook rice
1 16oz bag of sweet corn
1/2 cup of taco seasoning ( add more or less to suit taste)
salt and pepper to taste
Optional – can of tomatoes, green chilies, salsa, red pepper flakes
Once everything has been added, you can bring to a boil, once rice is tender, you may serve.
Garnish Options 
Fresh cut limes
Cilantro
sour cream
Tortilla Chips
Cheese
Avocado