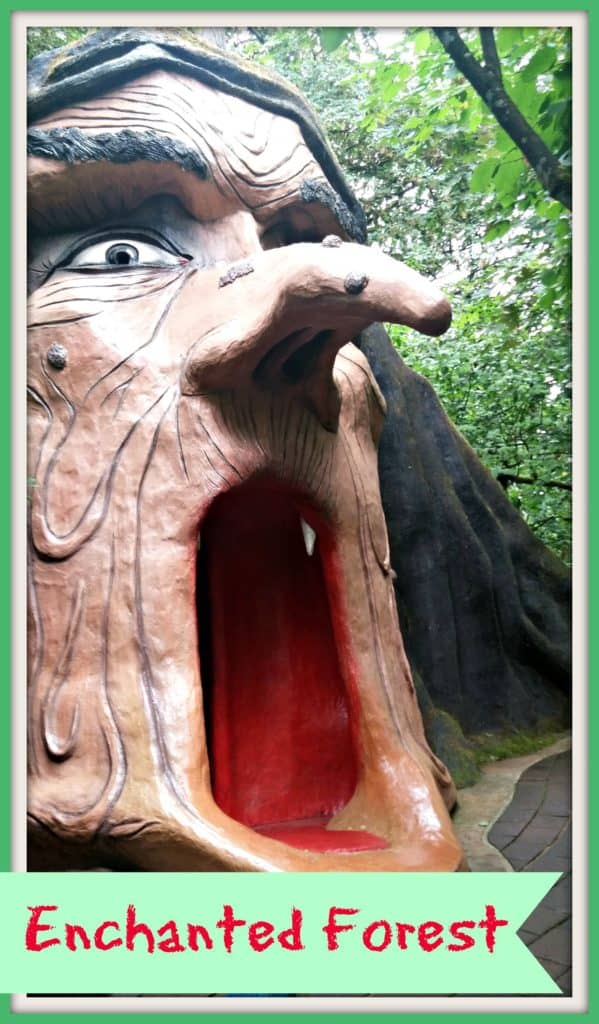 I was so excited to be able to take my children to the Enchanted Forest last week. Of my seven children, the last 3 had never been to the Enchanted Forest and it has been a family tradition for all of us to visit even since my mother was little. To be honest things haven't changed a whole lot but that makes it nostalgic and adds to the magic because if you've ever been…. it takes you right back to your childhood. The sights,the sounds, the smell it's almost as if time had stood still.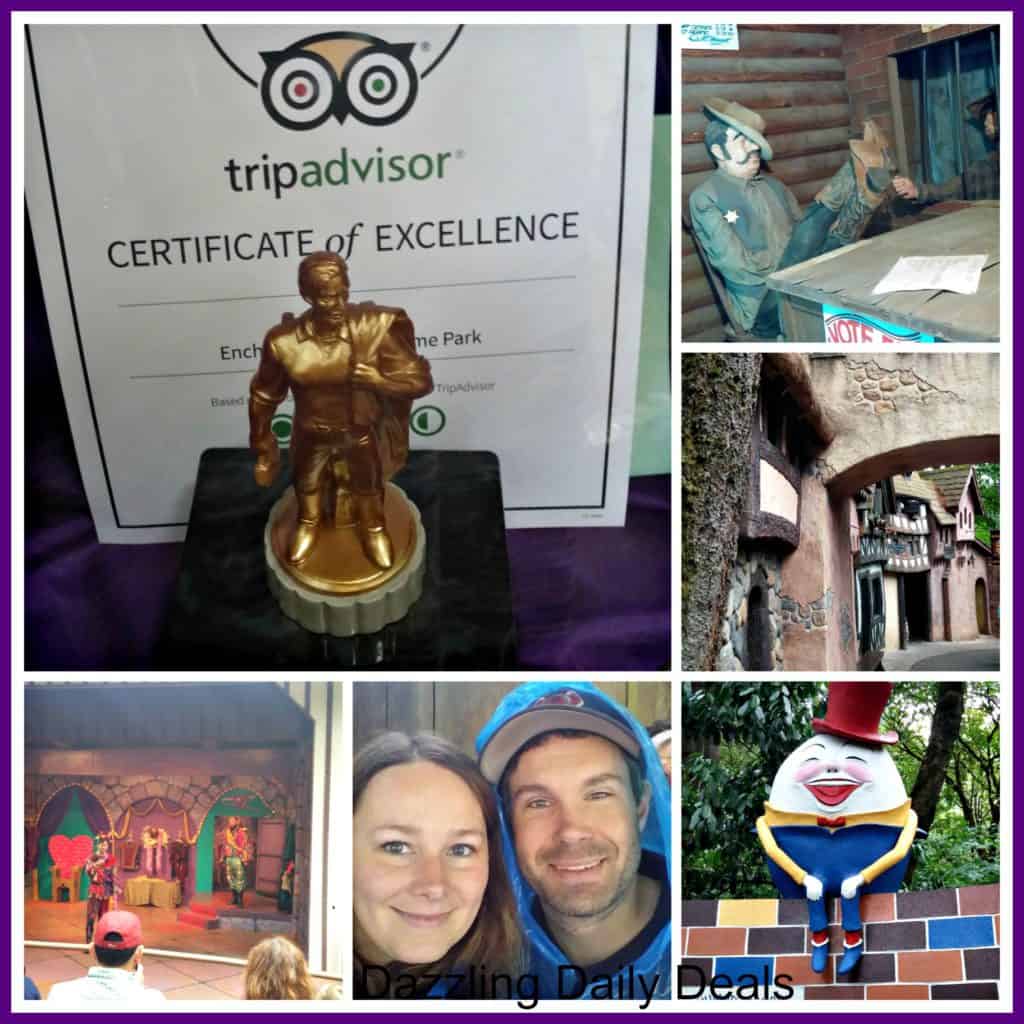 Enchanted forest focuses on the magical nature of story book fairytales. As walk down the lane, you get to peek your head in the keyhole of Alice in Wonderland, crawl through the rabbit hole, and see the Seven Dwarves hard at work in their mine. You and your kids can walk through the witch's mouth and slide down the old lady who lived in the shoes shoe. My very favorite attraction is the Crooked House there you will have your equilibrium thrown for a loop as you try to navigate your way through the Crooked House.
Next you'll find yourself in a whole different era as you step inside the Old Western Town of Enchanted Forest. Your family will savor the feeling of stepping back in time with old time Western music, dusty path and smoky smell, they capture the real ghost town feel. Do make sure to look in all the windows while you're in the western town it has some very funny scenes and scenarios that the adults will definitely get a kick out of. Also make sure to check out the little hidden walkway next to the gift shop, you will be able to walk down a springboard floor that gives you the feeling of being a little bit "tipsy" this is quite fun for the kids and the adults. A definite hit for your list is the Haunted Mansion, it is just the right amount of creepy without the terror, I would say personally this is very family friendly my 4 year old was able to go through just fine without really any fear and the adults found it entertaining.
If you can't afford a bracelet on your visit and need to choose only one ride, I would definitely choose the Big Timber log ride, it is the largest log ride rollercoasters in the pacific northwest. I would say it comes actually a very close second to disneyland. I found it even sweeter that they offered everyone a poncho to wear during the ride without having to gouge them and make them pay for one.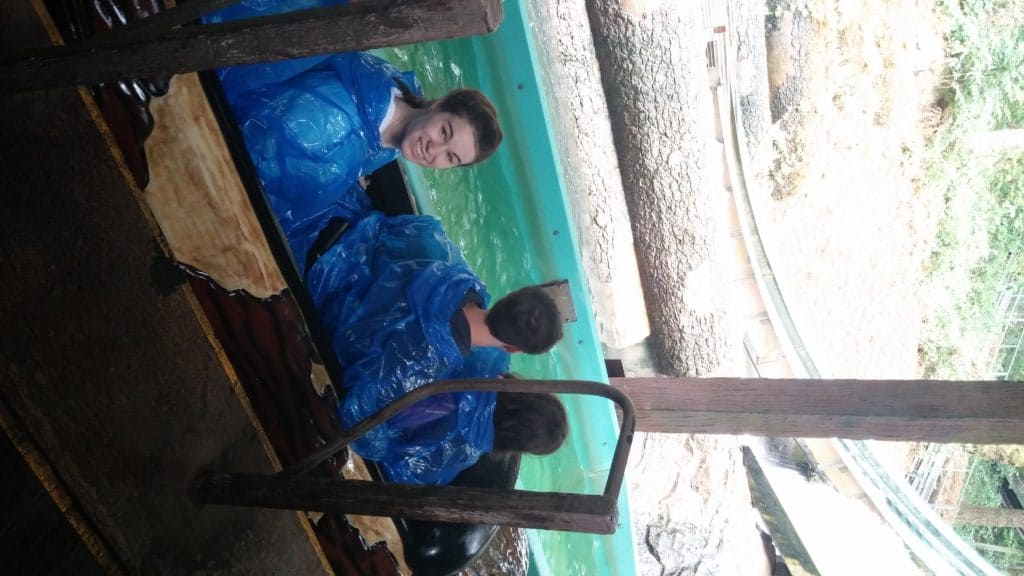 I think the highlight for me and my whole entire family was ….and has always been their very entertaining skit performance that they put on. They're so funny and captivate not only the little kids but the adults. Yes, there a little slapstick but they incorporate current humor from today's current events, as well as include audience participation here is a little snippet of my daughter getting called up to be a helper.
Enchanted forest is the perfect summer adventure for the staycation it is just far enough away to feel like you're going on a road trip but close enough to keep your budget in check. Located just outside of Salem about an hour from Portland and you will find yourself in a whole nother land. Step back in time to your childhood and create new memories for your children that will last a lifetime with the Enchanted Forest
Check out their website for hours of operation, prices and showtimes
*Disclosure – I was given tickets for that family to conduct this review, all thoughts and options are my own.