Fun Fall Activities for Teens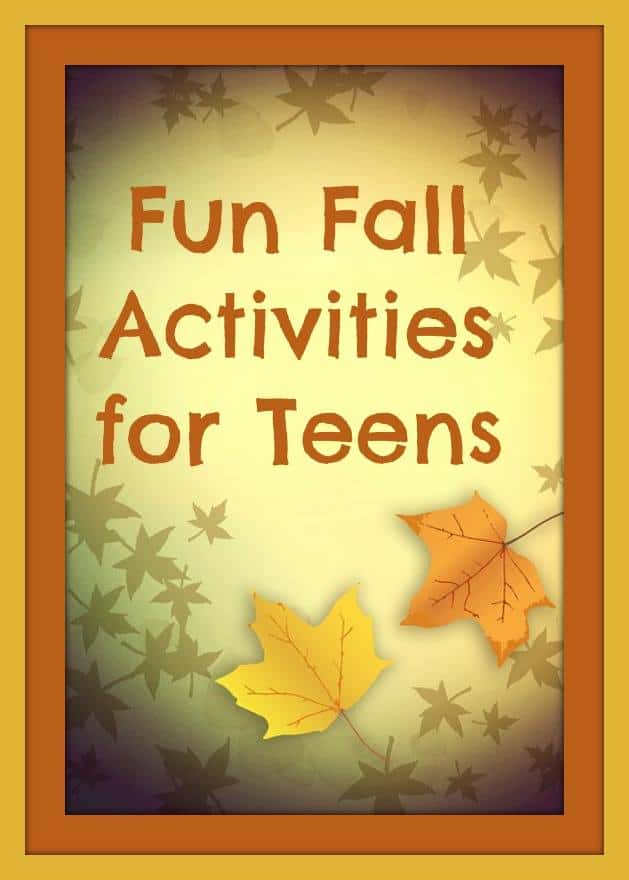 Teens are notoriously difficult to predict,so ,finding just the right things to do can be a challenge. Luckily the fall season is ripe with ideas to help even the most difficult teenager to have some fun. After combing through hundreds of ideas, we have come up with five sure fire winners that most teens would enjoy doing. Here are the five in no particular order of preference:
Throw a Fall Thift Store Party
Thrift stores are wonderful in that they are a micro-version of our economy inside one set of walls. If you look around, most things we adults spend money on can be found there, albeit older, cheaper and used. This is a great chance for you to have your teens learn how to find value and shop properly.  A thrift store party takes that concept and merges it with a ton of fun for your teen. The fall season is perfect for this because it provides a theme and also is notorious for being readily available during the season.
The party is simple. Take your son/daughter to the thrift store with a specific budget to buy for however many party guests that are coming. Just like a Christmas list, the teen then goes through the store and picks out a fall themed gift that is specifically for each guest. Then have them give the guests the gifts as party favors when they attend. It is a wonderful excuse to throw a party and decorations can be a snap with the season as a backdrop.
Volunteer
There are so many fun volunteer activities that teens can enjoy during the fall. They might volunteer at the haunted house, the retirement home, the soup kitchen or even helping to put together plays and stage settings at the local theater. Find something for them to volunteer with that they are interested in and you will see them blossom.
Go Zip-Lining
Zip lines are all the rage this fall season and will almost certainly be on your teen's short list of things to do. There are zip lines over bodies of water, woods, decorative theme parks and even haunted zip lines specific to the Halloween season. Not for the faint of heart, more adventurous teens will enjoy this exciting fall activity.
Hit up the Haunts
Haunted houses will be the constant theme during the fall season for teens. They will want to go over and over again if they are into that sort of thing. Keep in mind that most teens will be once they realize all their teen friends are going. The haunted fall season will keep most teens jumping. If you are not big on having them go out to the houses, have them build one there at home in a basement, backyard or local woods. (with permission of course)
Play the Fall-Selfie Game With Friends
This is a ton of fun and has about a zillion ideas attached. Simply take selfies with fall themed backdrops like leaves, pumpkins, scary costumes, apple trees, scarecrows, hayrides and pretty much anything that screams fall. Then take all the pictures and plaster them all over a facebook page for all to enjoy.
Checkout fun Fall activities for adults  and Fall activities for preschoolers 🙂