5 Family Activities to Enjoy This Christmas Together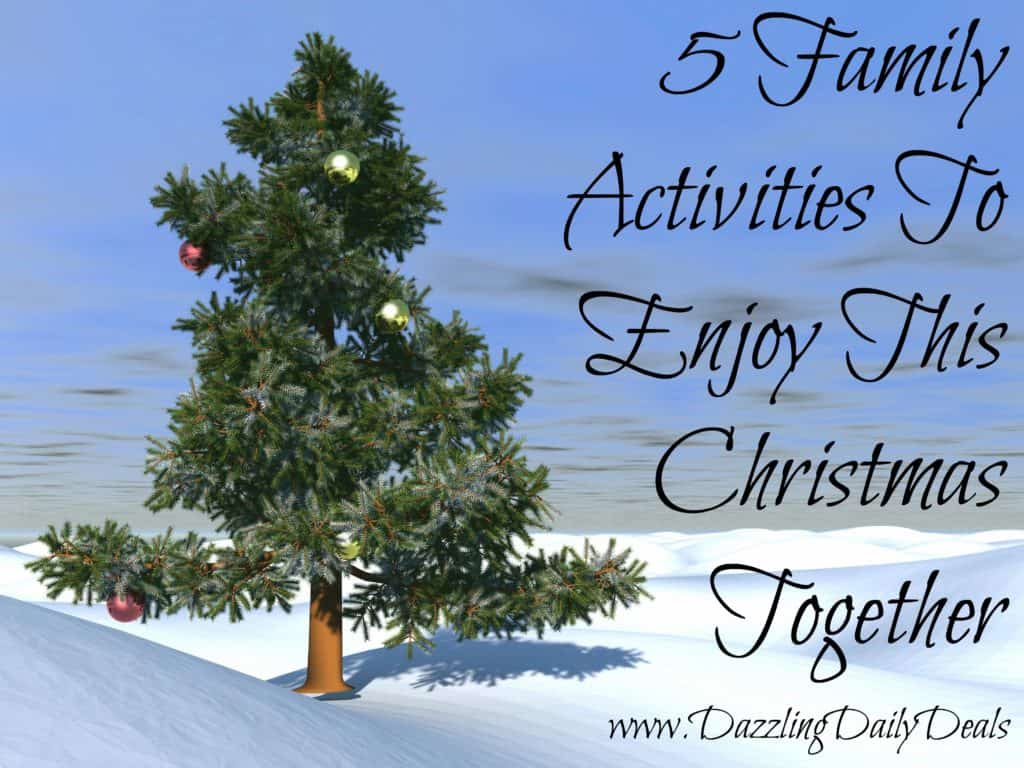 The Christmas season is here and we are once again trying our best to gather the family together. One of the best ways to ensure that everyone is present and accounted for is to have plenty of exciting and fun family activities lined up. It is a busy season, but if you really are willing to embrace the Christmas Spirit, here are five really enjoyable family activities to share this holiday season:
Donate Time Together to a Soup Kitchen
If you have no soup kitchens in your area, consider organizing your own food drive for the holidays. This can be a rich, rewarding holiday experience and a wonderful lesson for the youngsters. That time together will be memorable and likely become a tradition once you see how fun it is.
Cooking Fun
Bake cookies, cakes, holiday treats and candies. Brownies are really good too. Spend some time in the kitchen and you will have plenty of family nearby. Funny how food does that, huh?
Decorate the House
Everyone loves putting up a Christmas tree, but only the most committed families dive into the lights and outdoor décor. Spend some time as a family coming up with a cool theme and work together to create something special outside for the holidays. You will love the results and the time together will be priceless.
Have a Christmas Movie Marathon
I know that in our house, A Christmas Story, Scrooge and countless other films are on autoplay throughout the holidays. Sit down together, grab some popcorn, apple cider, or eggnog and go back in time.
Have a Bonfire
Following all safety regulations, of course, a bon fire is a ton of fun and is pretty easy to do. Get out the wieners, marshmallows, hot cocoa and s'mores for a family activity that will make everyone happy. Be sure to sing a few Christmas Carols along the way.
What are your favorite Christmas Family Activities? Share with us in the comments below!