Five Powerful Bathroom Cleaning Hacks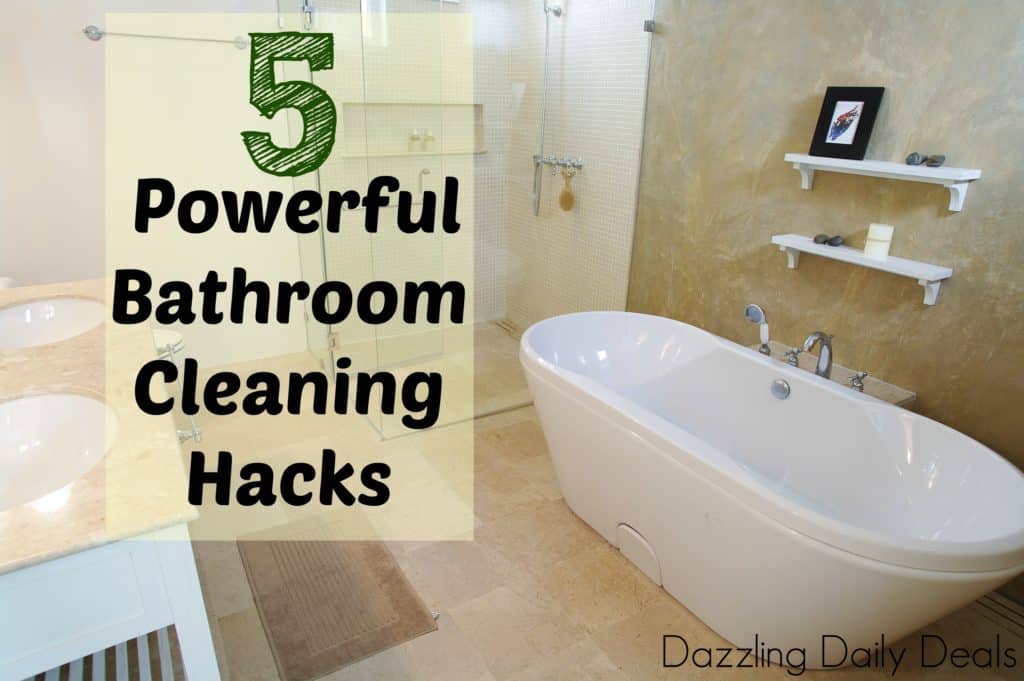 Cleaning your bathroom is one of those things that nobody really wants to do. Soap scum, grime, toilets and clogged drains are never fun to deal with. On the bright side, however, they don't have to be overly difficult. Cleaning the bathroom, in fact, can be downright easy if you follow some simple cleaning hacks from the experts. Don't believe me? Well give these five cleaning hacks a shot the next time you have to tackle the bathroom:
Eliminate Soap Dish Nastiness
This one is so simple and yet so powerful. If you still use bar soap, there is a pretty good chance  your soap dish is full of soap scum. Placing your soap onto most any surface day after day will generally cause it to leave a film behind. To permanently eliminate this problem, trim a little slice of sponge to fit the soap dish and place it there. When you finish using your soap, you can leave it right there on the sponge and it will soak up any residue with no problems. As an added bonus, the soap will not slip and slide around any longer. When you finish using your soap during your shower, squeeze out your sponge.
Use vinegar for your rings
Vinegar is one of the best cleaning solutions on the planet and it can make quick work of any rings in the tub or sink. A simple 1 part vinegar to 1 part water mix can allow you to wipe down and clean up any rings quickly and easily.
Get rid of mineral stains or deposits
Nothing is worse than stains or rust, but there are plenty of easy solutions. The best ones I know of are vinegar or lemon juice. I like to stay natural as often as I can when I use hacks and these are both solid choices. Simply soak your stain in full strength lemon juice or vinegar for about five minutes. The stains will generally melt right away with minimal scrubbing.
Whip out the baby oil for shiny fixtures
If you want to have an awesome shine on your faucets, dab a bit of baby oil on a rag and get to buffing. This works wonders and can turn dull into spectacular in moments. Just remember that a little goes a long way.
Help your shower curtain slide completely open
Shower curtains that hang up and not close properly can be a problem for more than just the obvious. Yes, they can be a pain in the neck to get open and closed, but they also accumulate far more scum when they are only partially open. To make sure they slide open and closed properly, put some petroleum jelly on the bar. No matter what type of sliding mechanism you have (track based or simple rings), it will slide open and closed with no problems.
What other awesome bathroom hacks do you know of? Share in the comments below!