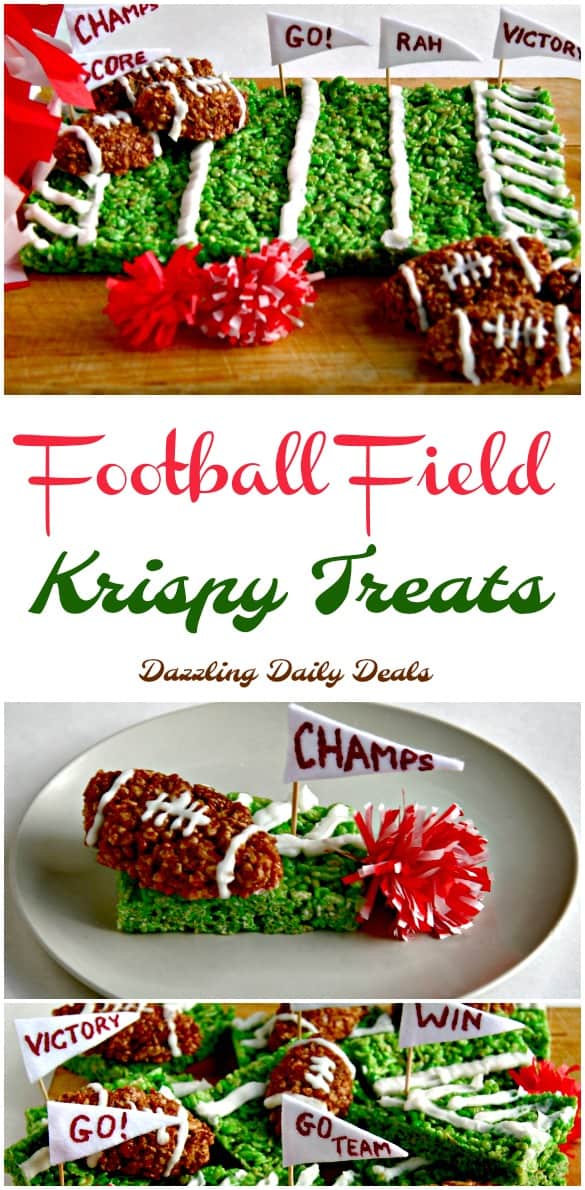 These GAME DAY FOOTBALL FIELD KRISPY TREATS will be a touch down at your next gathering! They are super easy to make and are perfect to get the kids involved.
SUPPLIES
1 recipe Rice Krispy Treat mix (use your favorite or on the side of the box)
Green food coloring
White icing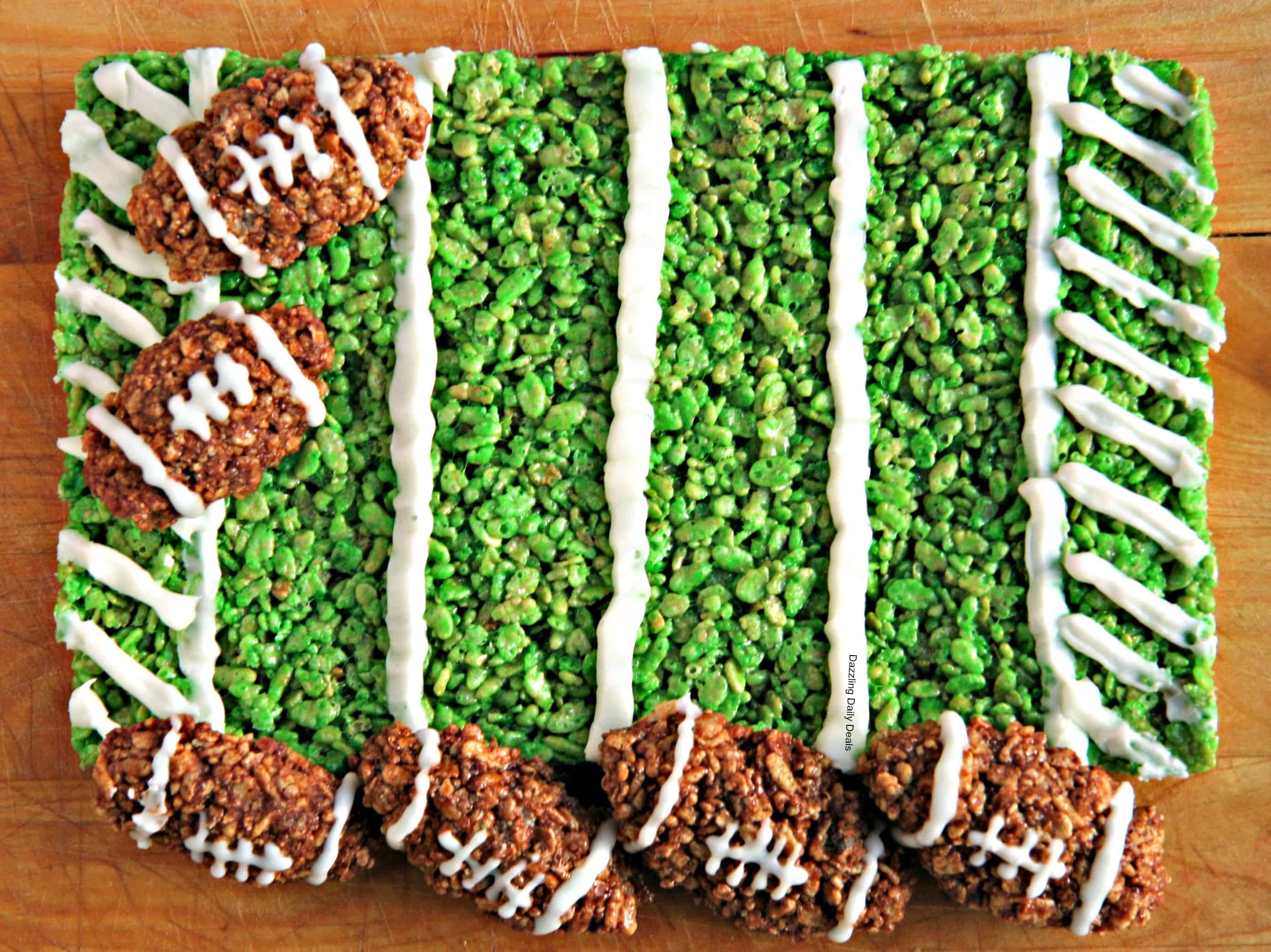 INSTRUCTIONS
Make the treats recipe in two batches, one at a time.
Add green food coloring (don't be shy…it takes a lot!) to the first batch after marshmallows have melted and before you add the cereal. This is the field.
Place the green krispies into a greased 7'X11" pan and press firmly. Allow to cool completely before adding the lines with white icing.
The second ½ recipe of treats is made football colored by adding 2T cocoa to the melted marshmallows before adding cereal.
Scoop mixture out in approx. ¼ C increments, forming into football shapes as soon as it has cooled so you can handle without getting burned. The mixture will harden as it cools so work fast. Allow to cool before adding icing decorations.
TIPS
Plate either whole or cut into serving sized pieces.
Decorate with pennants (felt triangles painted with football phrases)
Paint works best on felt…markers will work but not look as neat.
Tiny pom-poms can be made of crepe paper to add your team colors.
You can buy pre-made white icing or make it by combining powdered sugar with half & half until you have the right consistency for piping.
Put icing in a small sandwich bag and cut a tiny hole in a corner.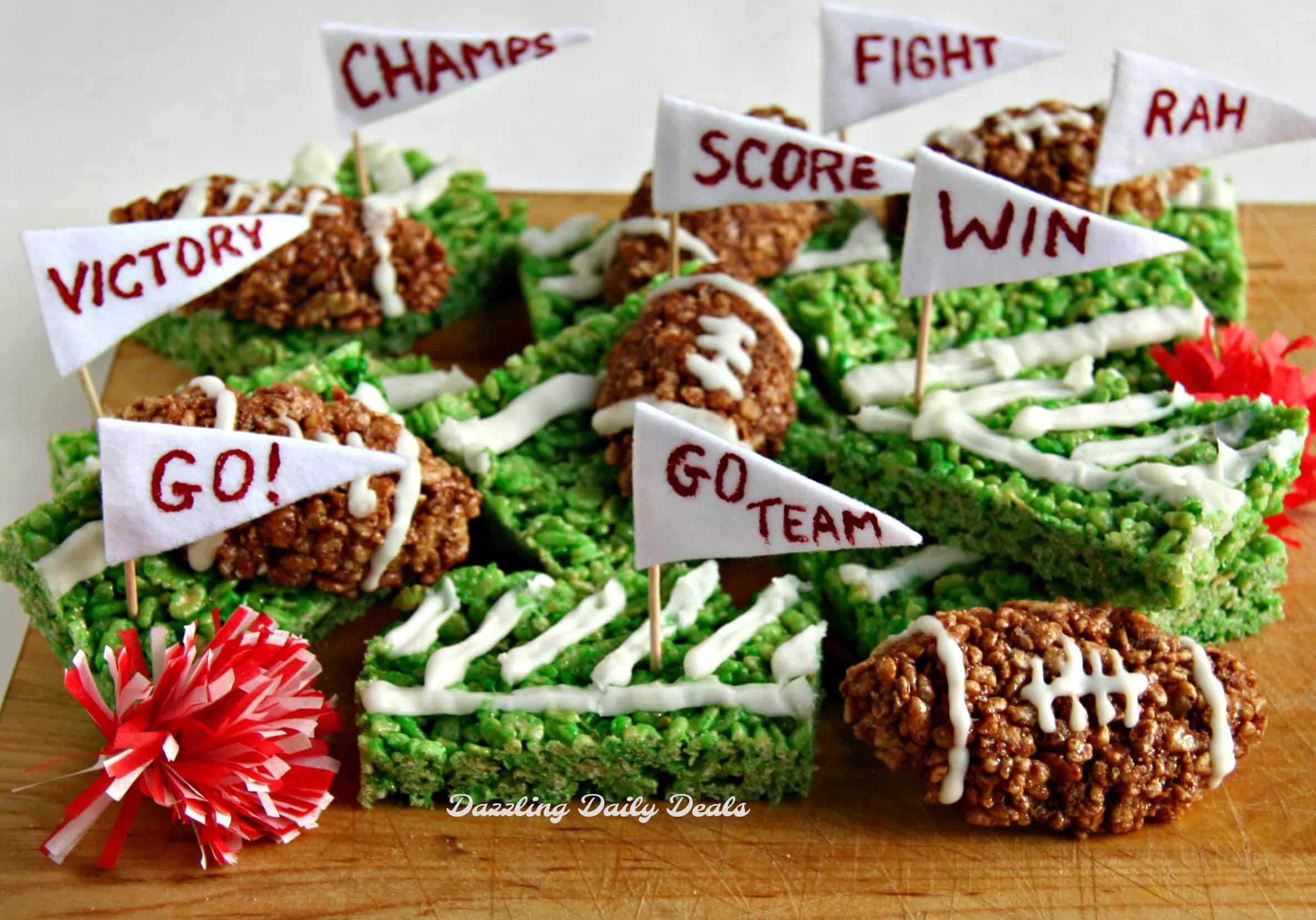 Even if you favorite team doesn't win….. you will be a winner with these football field krispy treats