Fun Fall Activities for Adults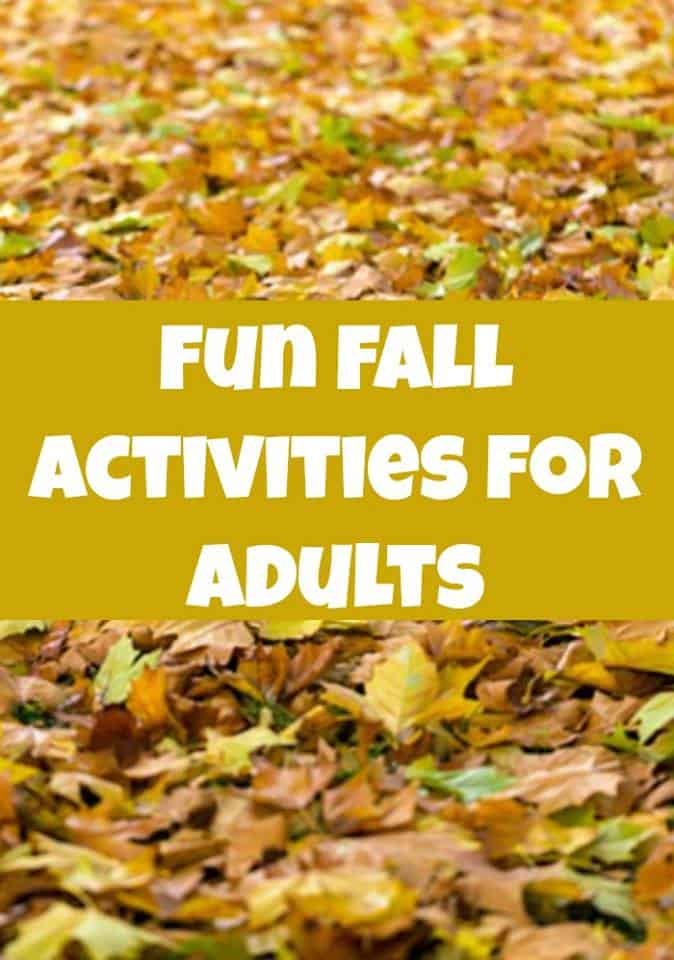 There are a ton of things we adults can do during the fall season. This is a time when things seem to slow down a bit and the weather calms. The cooler air gives us that little burst of energy we were missing during the dog days of summer. It also means a ton of new and exciting activities are available to us to enjoy.
Here are five of our favorite fall activities for adults 
Bonfires
Who doesn't love a bonfire during one of those cool, crisp fall nights? Be sure you are careful and follow safety precautions when building them, but by all means do this at least a few times this fall season. Get friends and loved ones together and roast marshmallows, hot dogs, smores and anything else that tickles your autumn fancy. A nice cup of hot chocolate or Spiked cider will top off the night and really bring the season home.
Fall Parties
There are so many fall themed parties to choose from it is a party maven's dream. You could do a Halloween party, a pumpkin party, a squash party, a fall themed dish party or just about anything else you can think of party. Come up with new and unique ideas to keep the fun flowing all autumn long.
Go Tailgating
From college football to concerts and festivals, tailgating is a fall staple. It has literally become an art form over the years and there are countless recipes and ideas to choose from. Good old fashioned hamburgers and hot dogs are my personal favorite on the grill and a nice bowl of chili is pretty good too. Throw in some games and team spirit and you have yourself the beginnings of an awesome afternoon and evening.
Organize a Family Reunion
There is a reason that families tend to gather around the fall and spring seasons.  The fall season is extremely comfortable for all ages and usually tame enough to make travel and temperature bearable. Take the responsibility by the horns and gather up the folks you never get to see. Family reunions can be a wonderful life building bit of fun and the fall season is the perfect time.
Take a Nature Walk
Walking is something that more adults should be doing and the fall season is the best possible time to start. It is generally cool and comfortable, and the scenery is incredible. Walking around observing nature on a trail or the colors reflecting off the surface of a local lake will keep you moving without even knowing you are doing so. Walking will be a huge exercise boost and a natural boost to your spirit along the way.
What other fall activities do you enjoy doing? Share your thoughts and ideas in the comments below.
Here are some activity ideas for your preschoolers and tweens as well!!