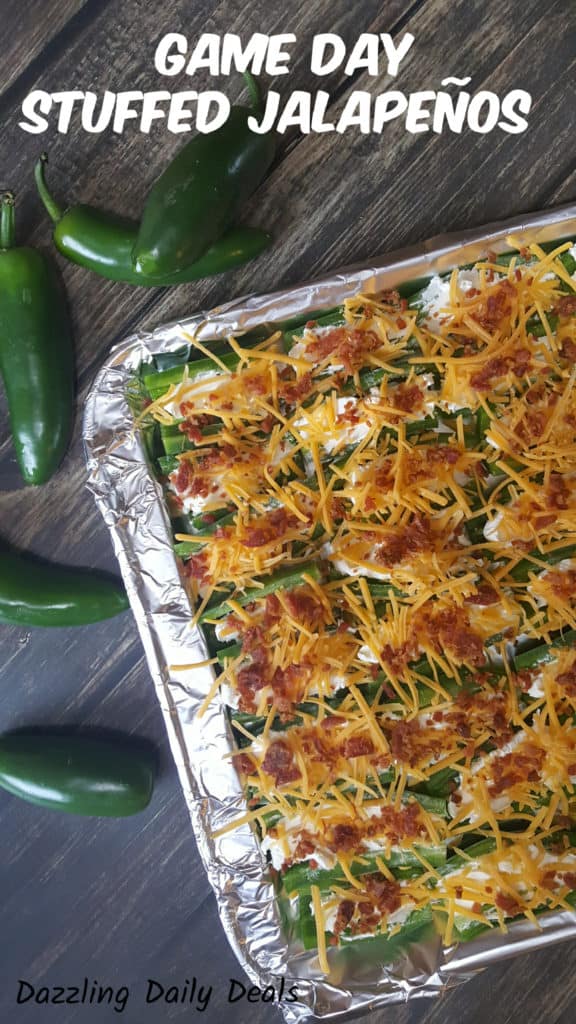 Game Day Stuffed Jalapenos
Looking for a hands down game day snack to feed a crowd? These Game Day Stuffed Jalapenos are silly simple and are perfect on a budget, so  you can make enough to feed an army without breaking the bank! Your hungry fans will shout "Touch Down" when they taste these!
The Ingredients:
20 jalapeños halved
8oz softened cream cheese
1 cup medium cheddar cheese, shredded
1/2 cup bacon bits
optional chives to top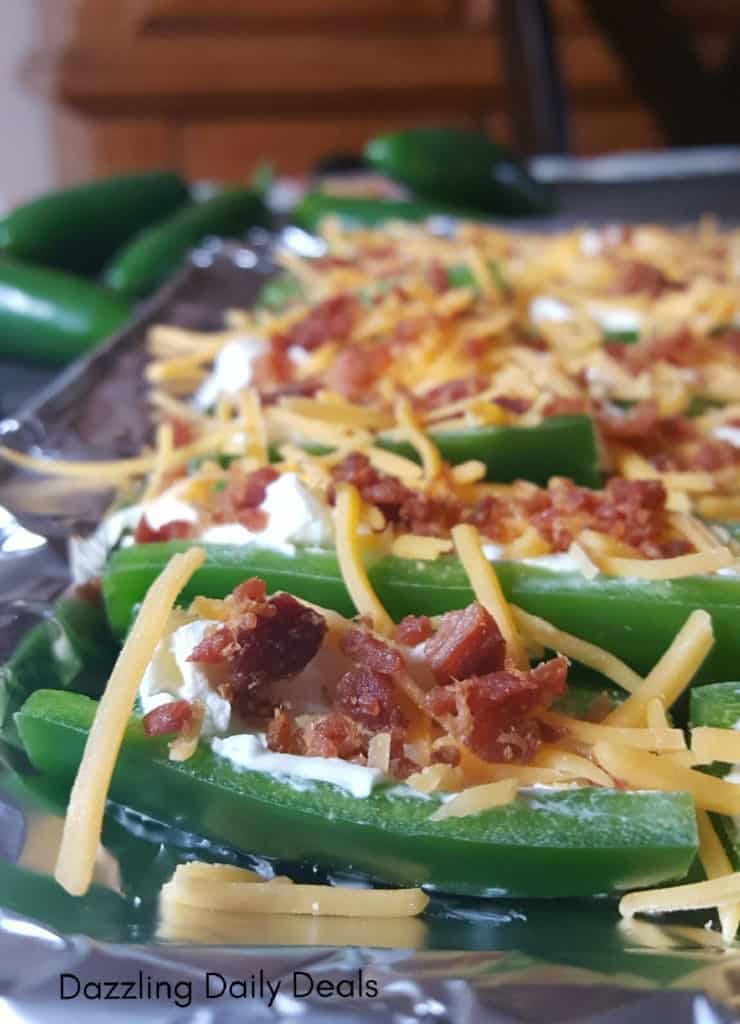 The Recipe:
Take halved jalapeños and scrape out any seeds. Spread softened cream cheese into the jalapeños, and place on a baking sheet open side up. Sprinkle generously with cheese, bacon bits, and chives. Bake at 350 for 20-25 minutes. Enjoy!