This time of year is so busy. We are just getting used to the kids new school and activities schedule and BOOM here come the holidays, it's hard to prepare a sit down meal as a family.  Who has time to fix a hot meal that everyone will love? Easy answer: breakfast for dinner! It is a way to show your family the love, even with little time available. It is a tradition in our family to have breakfast for dinner often. a We all leave at different time in the morning for school and work and don't usually have sit down meals for breakfast. Krusteaz fits your schedule, you can whip them up for a super early dinner before a game, have them ready in minutes for a real quick late night dinner. They are even a safe option to have the teenage babysitter fix, while you are out holiday shopping.  That's why I love making
Krusteaz pancakes or waffles
for dinner. It is so simple, all you have to add is water and you have a perfect batter for whatever you want to make. The light and fluffy consistency makes it a favorite for everyone in my family.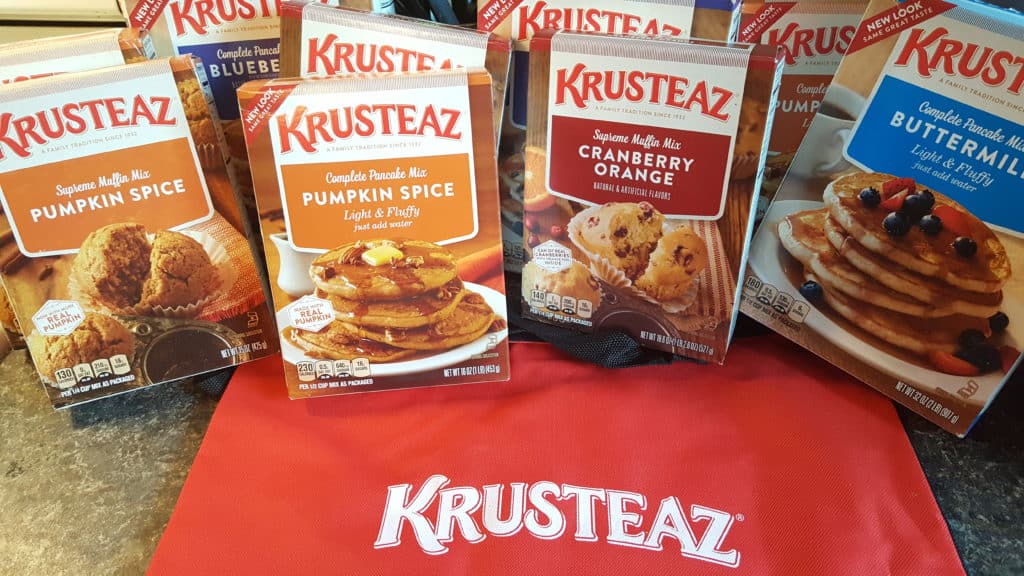 My kids favorite thing to do it make their meal, their own, and with a meal this easy, I let them! They love to add chocolate chips or blueberries to the batter, or even make the pancakes into fun shapes. One thing we recently learned how to do, is put the batter into a squeeze bottle to create a picture. You then can draw something such as a smiley face onto the pan or griddle and let it cook just a little first. Then make a full pancake around it. When you flip it over you will see the imprint of the face on the pancake as it will be a little darker than the rest! My children were so excited, it brought so many new possibilities. Krusteaz is the only brand I have been able to make it work with. All other mixes tend to be too runny, too thick, or have too many clumps to go through the squeeze bottle. Krusteaz has such a smooth consistency that its perfect for anything! 
                    I don't only make pancakes or waffles for dinner though. I will have a day where I bake dozens of waffles and pancakes then freeze them. It's a quick and easy way to have breakfast in the morning, all they have to do is pop them in the toaster. I like doing this opposed to buying frozen waffles, it not only saves money, but I can choose what goes in them and I feel comfortable giving them to my children. There have been many late mornings and late nights. Being able to fix a warm meal for my family that is not takeout makes me feel great, especially when I can make it fun along the way!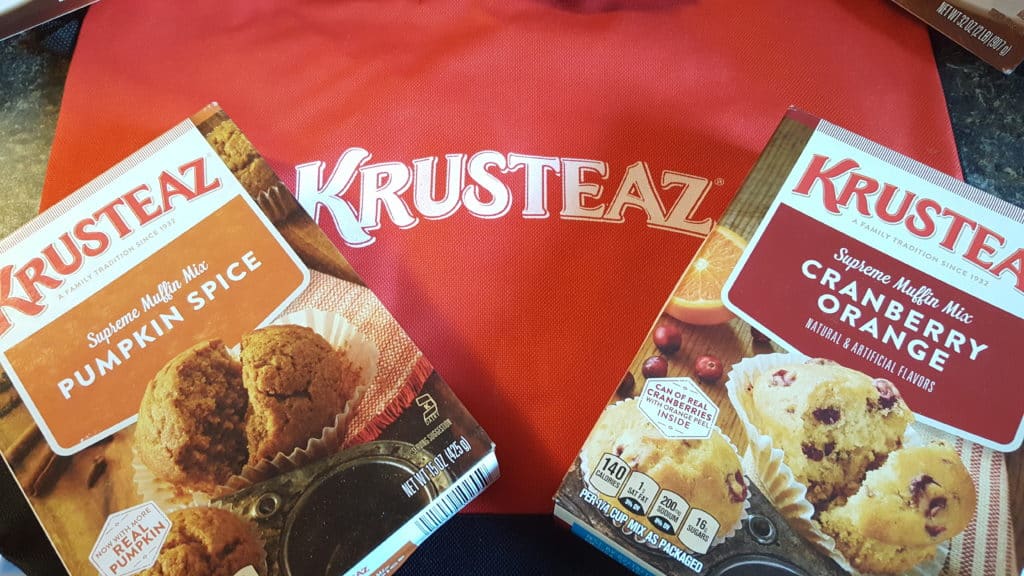 Make sure you also check out
Krusteaz
for their amazing assortment of muffin and bread mixes. If you are a pumpkin fan, then you will want to pick up a box or two of their Pumpkin Spice muffin or Cranberry Orange mixes… sooo easy and sooo yummy! These are perfect for a potluck item to a playday or brunch get together.
Disclosure: I received an assortment of product to share with you my opinion, all thoughts and ideas are my own.