Lattes With Homemade Lavender Simple Syrup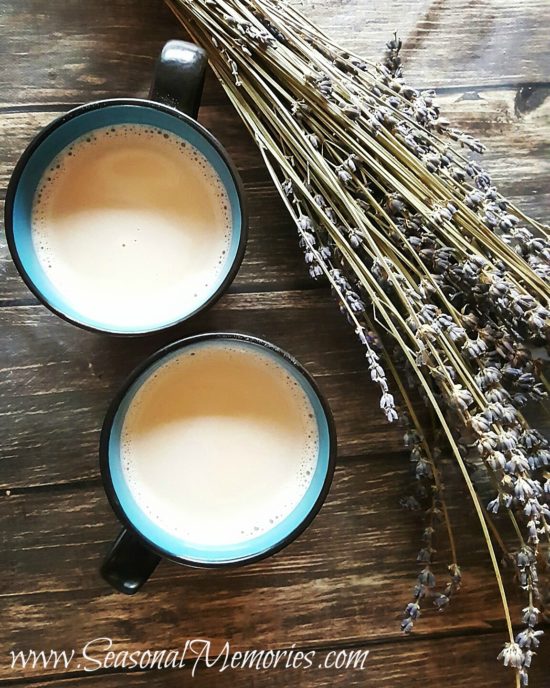 If I could go back in time and replace every latte I have purchased with one of these Homemade Lavender Lattes, I would do it in a heartbeat. I've heard of using Lavender oils and scrubs, but I have never used it in recipes until last week, and I was surprised with how easy it was!
Ingredients:
Latte:
6 tbs. fresh ground coffee
2 cups water
1 cup half and half
Lavender Simple Syrup
1/2 cup water
1/2 cup sugar
1 tbs. dried lavender buds
Directions:
In a french press, add your 6 tbs. ground coffee. Bring 2 cups of water to a near boil and add it to your coffee. Stir gently and set aside.
In a small sauce pan, bring 1/2 cup of water to a boil and add your dried lavender. Take off of the heat, cover and set aside for 5 minutes.
Strain the lavender buds out of the syrup and add in 1/2 cup of sugar. Heat the mixture again until all of the sugar had dissolved. Set aside again until it is cool.
In another small saucepan, bring 1 cup half and half to a near boil and use a frother to create a gentle foam.
Fill two large mugs 3/4 of the way with coffee, and add in 1/2 cup half and half to each mug. Add in Lavender Simple Syrup to taste.
Enjoy your homemade Lavender Lattes!