My family and community has had a very strong connection with the American Red Cross over the past 10 years. We live in a smaller town surrounded by the comforts and conveniences of all the larger cities around us. That is one of the main reasons why I love where we live so much… every month you can find an activity, family function, or seasonal tradition. During these events you can count on our city to help make a difference and always include the American Red Cross. You will always find their ever comforting red and white bus… That draws you in and makes you feel invited and welcomed to make a difference.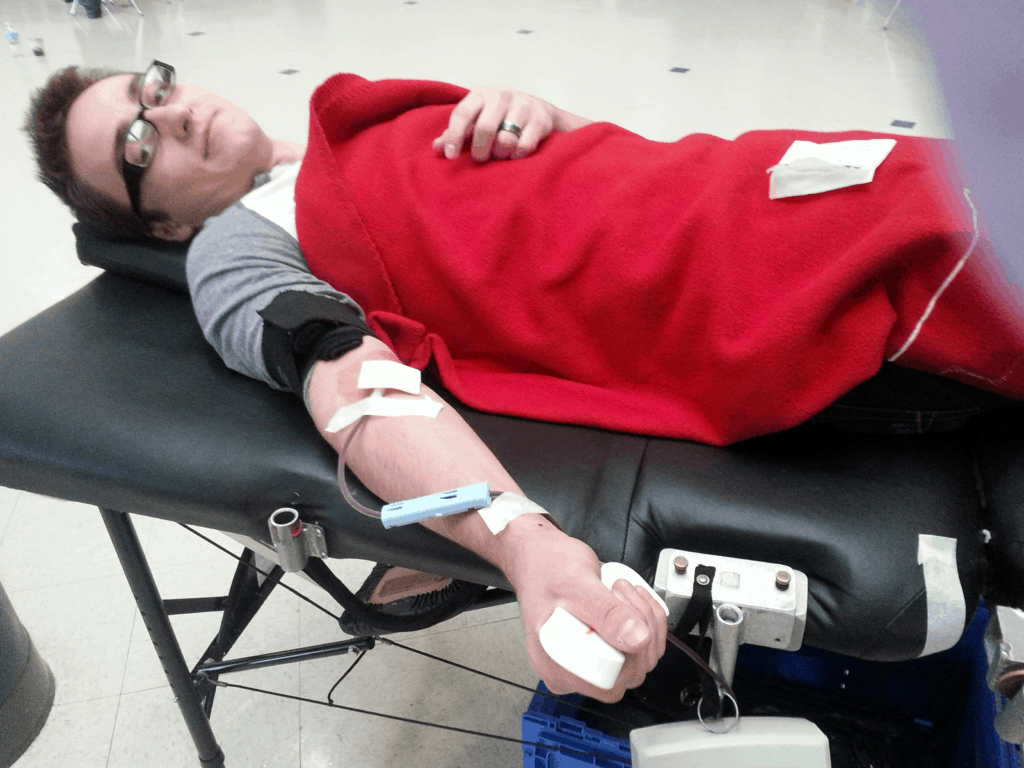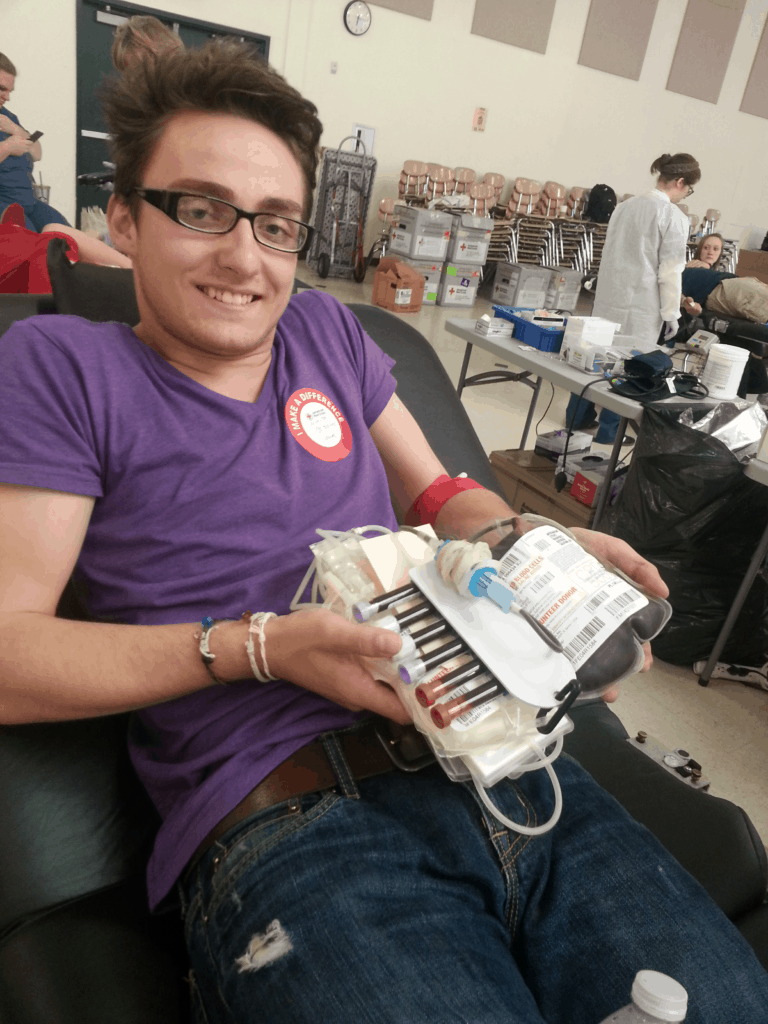 (This is my son at a local school blood drive event)
If you have ever given blood before, I'm sure you feel warmed by the thank you post card with an update on who and how you helped. We had a family member a few years back that had a condition that required them to get several rounds of blood that saved their life each time. Because of that it has made me appreciate the American Red Cross and donate as often as I can.
I think once you become a parent it becomes more obvious to you how fragile life can be. With all those close calls, ER visits and scary stories on the news. The need to feel SAFE and SECURE is more needed than ever, because not only do you need to think and care for yourself but you are responsible for other life as well. I have spent many nights laying in bed, playing out a scenario of IF someone were to break in to the house of if there was a house fire, what my course of action would be. Even though we have had these discussions as a family you can't help but worry. My greatest line of defense is, be proactive. I check all the smoke alarms, make safety plans with the family and upgrade my locks to Masterlock – and lock them when ever you leave and before bed 😉
Masterlock is having a sweepstakes and wants to know…. when has safety and security been at the for front of your mind?
Starting now through January 31, participants who tweet their reply to this question using #MasterLockProtects will generate a $1 donation to the American Red Cross and will be entered for the chance to win one of 20 prize bundles. Each winner will receive a $100 Visa gift card and various Master Lock products to help keep consumers safe through different life stages and seasons.
Master Lock will donate an initial $10,000 to the American Red Cross and will donate up to an additional $10,000 based on consumer participation in the sweepstakes for a total of $20,000 in donations
Join the #MasterLockCares Twitter Party on Tuesday, January 27 at 8 PM ET with @Resourcefulmom. RSVP HERE
The will discuss safety and security and touch on topics like
Senior Safety

Tax Tips for All Life Stages

Safe Moving / New Home Safety

Marriage / Newlyweds

Back to School

First Job / New Job

Fall Family / Home Safety
Join the conversation now using the hashtag #MasterLockProtects, and visit

www.masterlock.com
for more information.
Disclosure: This post was made possible through masterlock, ARC, and Global Influence Network