Have you seen Disney Pixar's Coco yet? If you haven't, you really must go see it this weekend. Coco opened in the box offices at #1 and received an A+ Cinemascore from audiences… so you know this is a winner! As you know, I visited San Francisco last August and saw a snippet of the movie Coco, I already knew I would love it!
The movie is about a boy named Miguel, he has such a deep burning passion for music, but it must remain a secret! You see, music is banned from his family, because of his father who was a musician and "ran out on the family". Yet his idol was Ernesto Dela Cruz, a famous Mexican musician who was idolized by everyone.  Right from the beginning, you will understand how Disney Pixar put so much passion into making this movie and deeply embedded it with Mexican music and culture.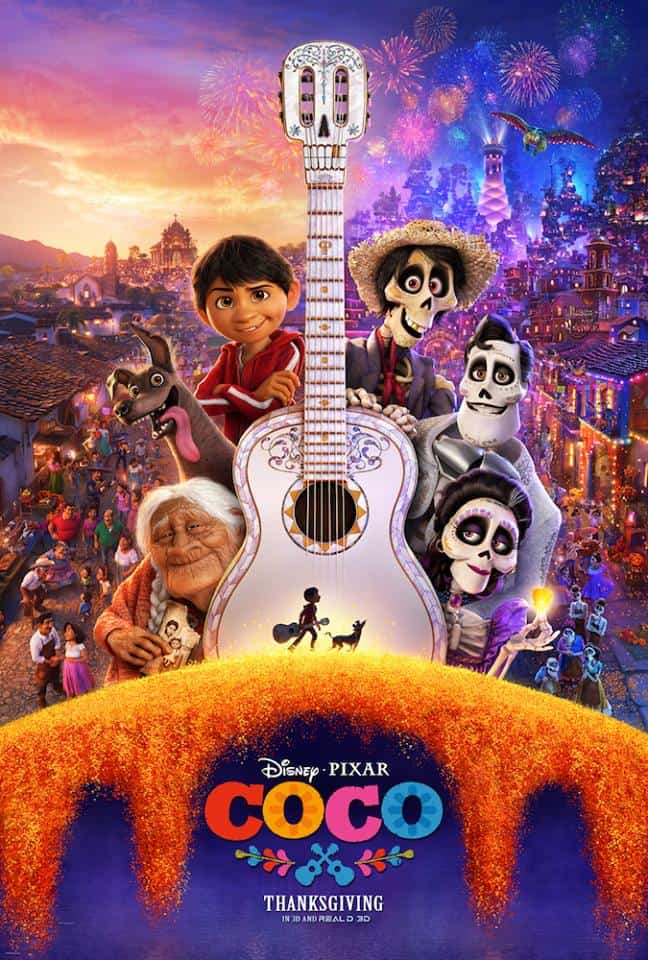 Check out this new featurette – "Music of Coco"
As you may know, Disney is extremely dedicated to "getting it right" and their passion proves it. They had mentioned that they wanted to capture the essence of Mexico and have you feel that you stepped into this little town and got swept away by culture… and honestly, they did that!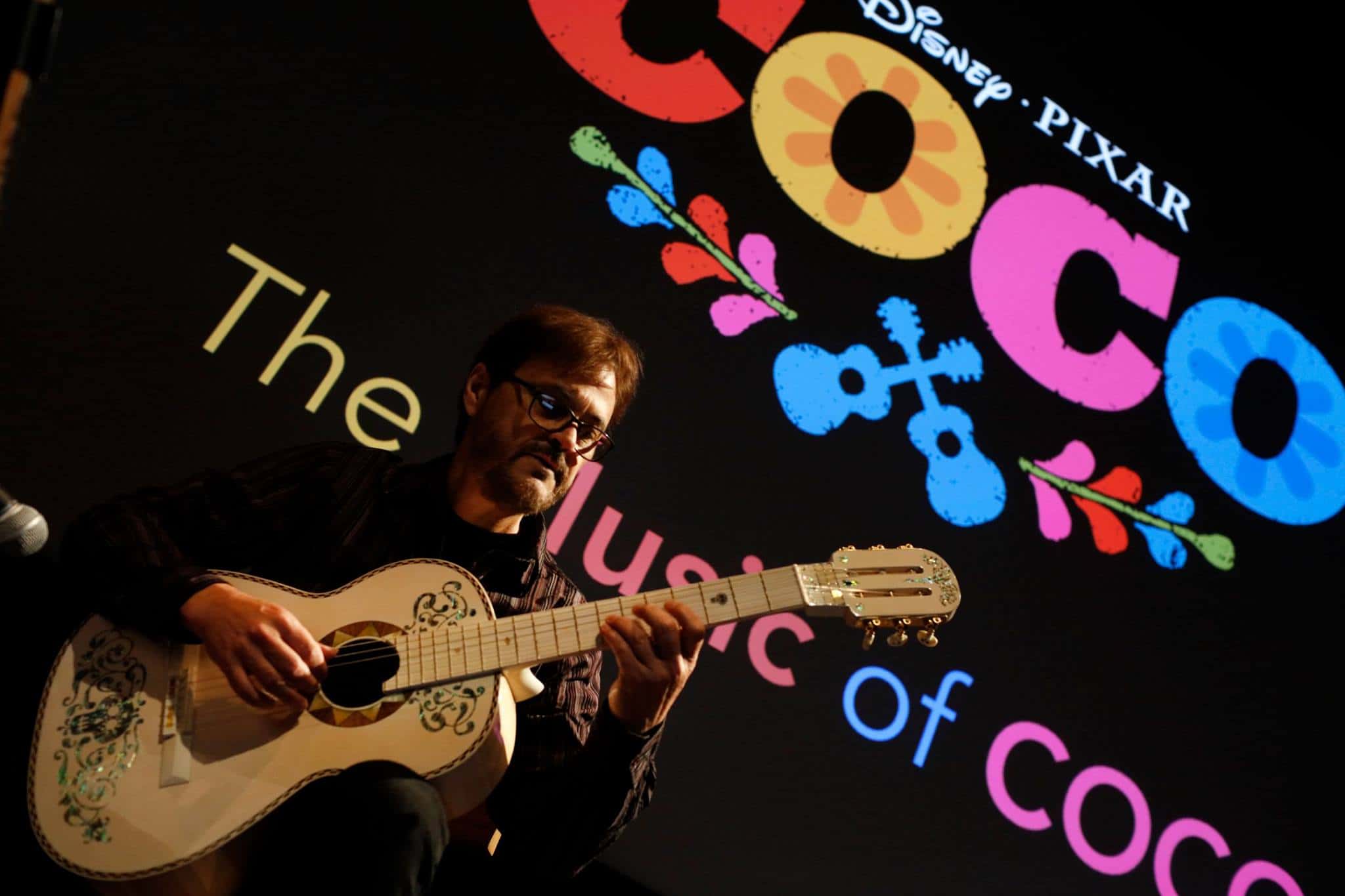 The songwriters, did deep research to make sure the movie "smelled like Mexico". To start, they planned many visits to Mexico to really take in the atmosphere. One of the details that they wanted to capture in the movie was the sound of the plaza. They had mentioned that the plaza if full of music, with different sounds and styles, way beyond the traditional mariachi band. They decided to only sourced music from local Mexico, and an interesting fact from that….many musicians didn't know how to read music, but rather it was passed down by oral tradition.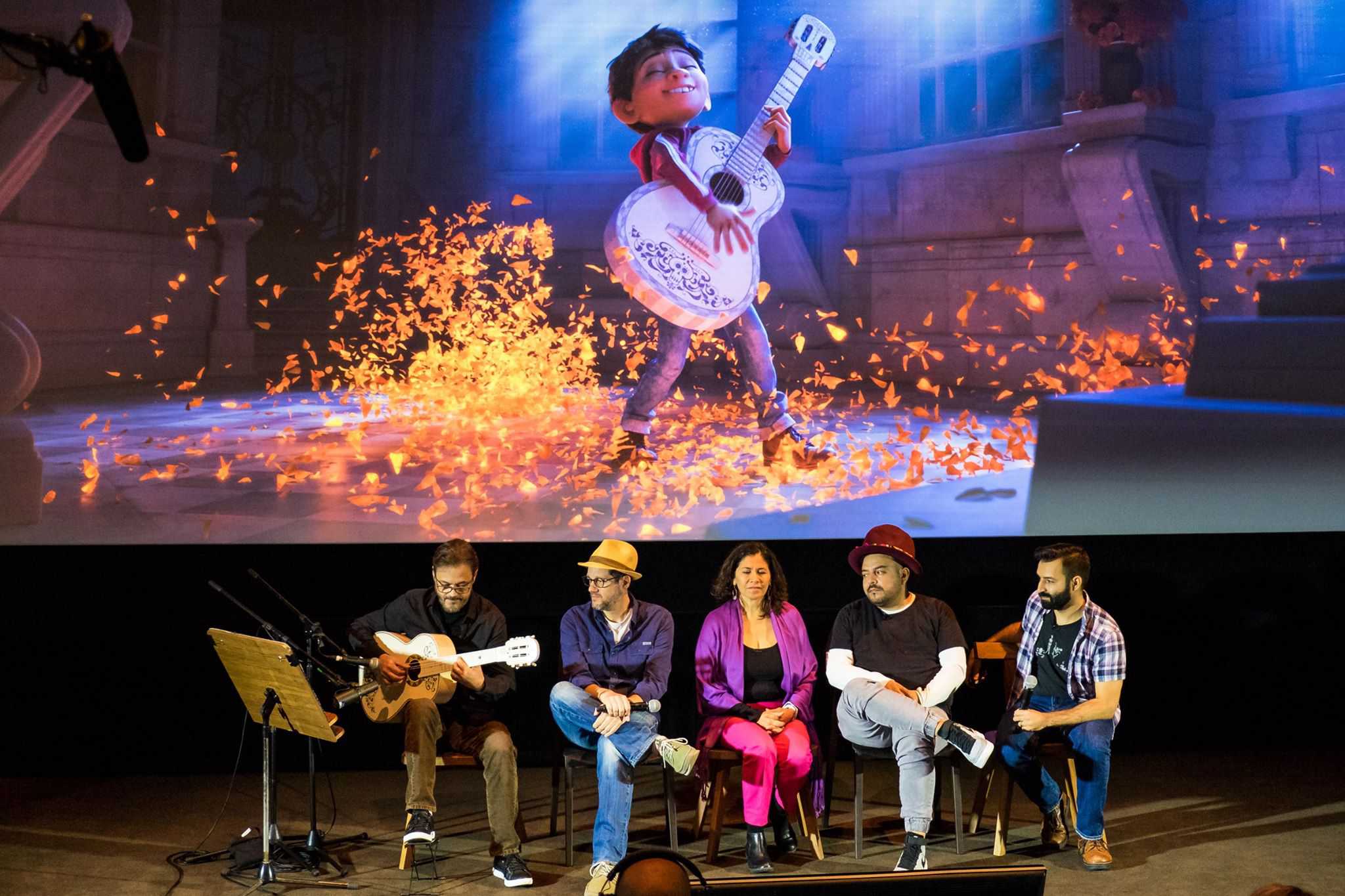 Michael Giacchino (Composer), Germaine Franco (Songwriter/Arranger), Camilo Lara (Consultant), Adrian Molina (Writer and Co-Director) & Federico Ramos (Guitarist)
If you have seen the movie, you will understand the importance of the the song "Remember Me". If fact they had mentioned, they wanted to express how loved and well known that song was to the Mexican community in the movie Coco, that they compared it to "Happy Birthday". It is the trademark song of Coco and I'm sure, if you are like me, you have found yourself humming it while you do dishes.
My personal favorite song from Coco is "Un Poco Loco" This is a fun upbeat song that my kids and I have fun singing to. In the movie, this is when Miguel really is able to express himself and spread his wings with his first performance. You will also notice the amazing connection between him and Hector during this performance.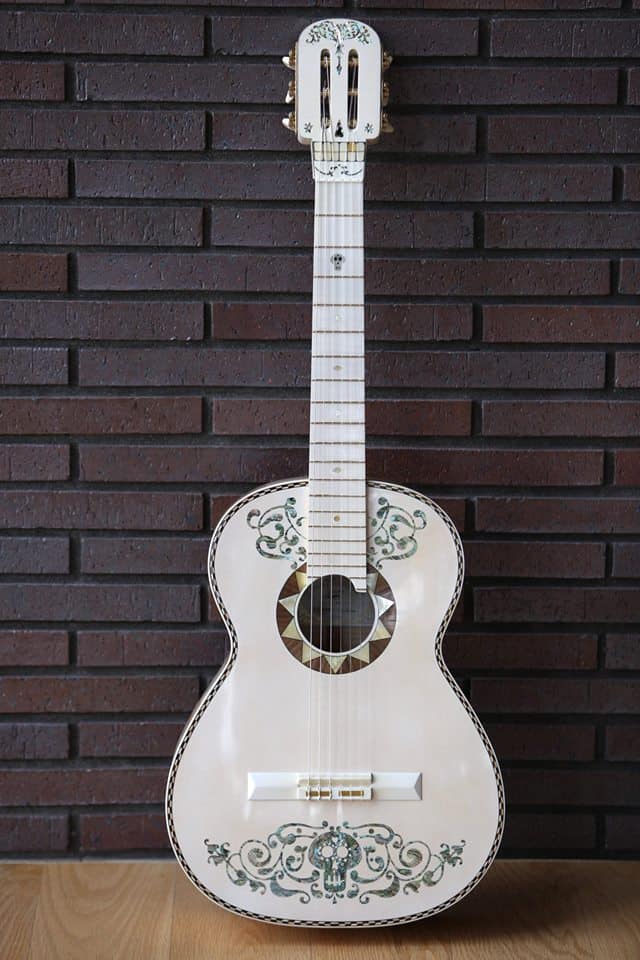 Remember – Coco Is now in theaters and for a limited time, you will also be able to watch a special Frozen short –Olaf's Adventure "That Time Of The Year"
Follow COCO on Twitter
Follow COCO on Instagram
Visit the official COCO website