This is a sponsored post written by me on behalf of GoodNites®.

GoodNites® Bed Mats have allowed me to change my nightly routine to hopefully help tweak my situation. I had started a very bad habit by letting my children go to be at night with a glass of water. They didn't feel their night time routine was complete without it…. big mistake right. Now, most of my children were able to handle that just fine by either sleeping through the night or waking up and going to the restroom with no problem or assistance. One of my children however has struggled a bit. One way that I had tried to combat this was to wake them up in the middle of the night before I turned in for good. They were such a deep, deep, sleeper that I can see why it would be hard for them to wake themselves up to use the restroom, however I worried and wondered if I was hindering the situation by "training" their body to go at that time of the night, whether I was there to help or not. As parents we want to do the right thing all the time but it is all trial and error…. no child is going to be the same and what worked for one may not work for the other at all.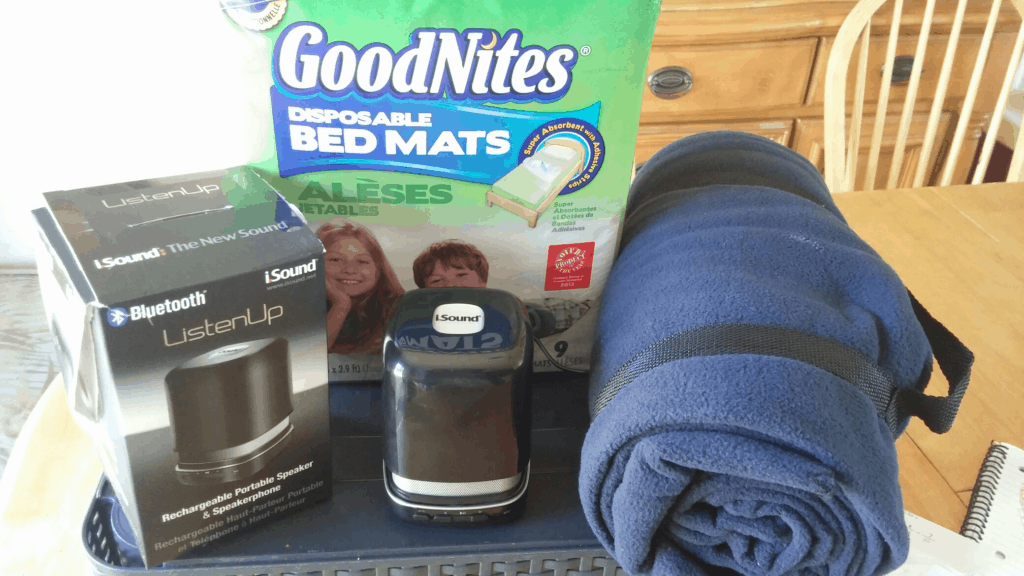 (Our gift set for a better and drier night sleep- GoodNites® Bed Mats, a blankie, and soothing sounds)
With the NEW GoodNites® Bed Mats I am taking a new personal approach, I have tried to do the classic cutting down on night time drinks without it being obvious, and I am using the new GoodNites® Bed Mats and letting nature take it's course. I have decided to not to wake my child up in the middle of the night and see how it goes. So far we are in week 1 and I have used 2 Bed Mats. The Mats adhered to the sheet with ease, after day 5 there was no peeling, bunching or tearing and when there was an accident it was easily removed without making a big deal about the situation, keeping their confidence up.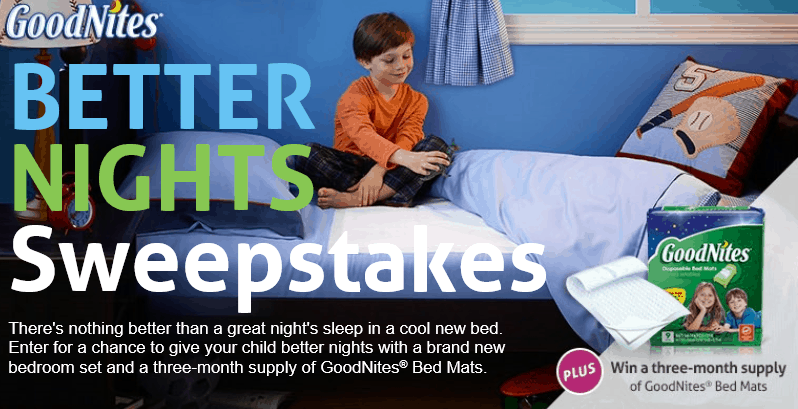 Don't forget to sign up for the Better Nights Sweepstakes! There you can win a three-month supply of Bed Mats and a series of gift cards totaling $5,000 to reward their child with a complete bedroom set. All you need to do is go to the GoodNites® Facebook page to learn how to enter and view the official rules –Sweepstakes ends April 14
This is a sponsored post written by me on behalf of GoodNites®.