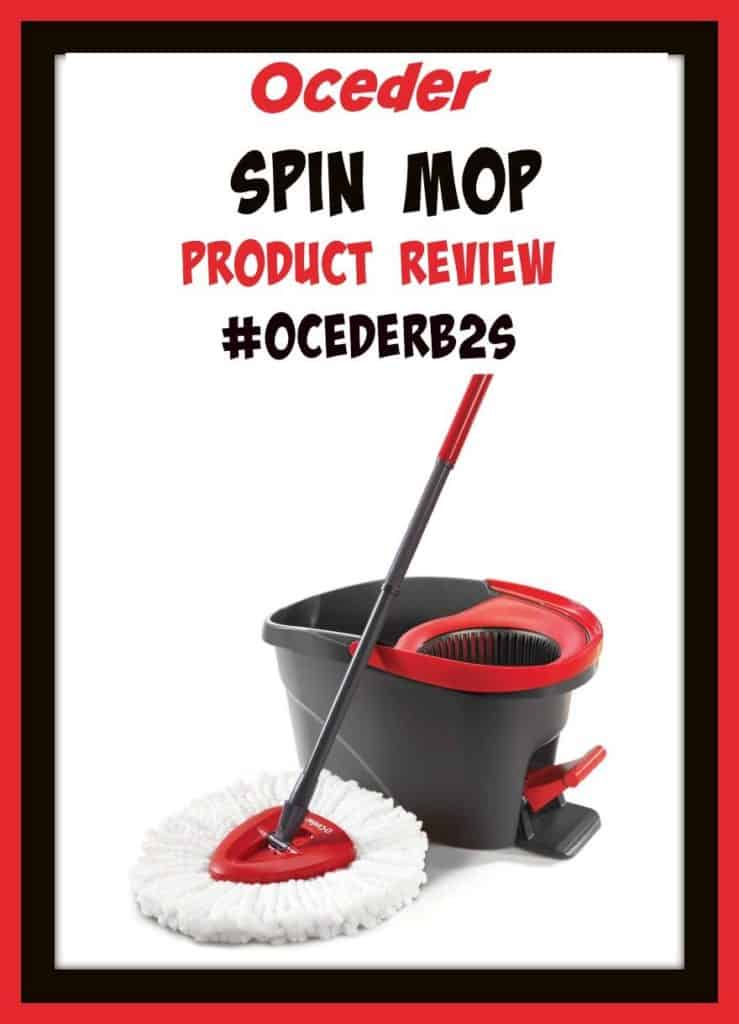 If you are like me, you probably dive into the house cleaning once the kids clear out and head back to school. There is something about deep cleaning and fall that kind of go together, right? Well, the awesome company O-Ceder certainly agrees with us and as such are starting up a campaign during the month of August. It is called the #OCederB2S Campaign and they are asking all of us parents to share our favorite cleaning routines on social media. If you have some wonderful tips, please use the hashtag #OCederB2S and O-Ceder will give a buck to Cleaning for a Reason. They are a non-profit that offers up free house work and cleaning to brave women all over the country that are fighting cancer.
That is a very noble cause and worth our time to help out so take a few minutes and shoot a hashtag message with your best tips!
O-Ceder is also well known for a mop that is taking the nation by storm. It is called the O-Ceder EasyWring Spin and Mop Bucket System and I gave it a try over the past week or so. The mop is touted as being super easy to use, splash free and sturdy. Best of all, you never have to touch the mop head to wring it out or clean it!
That sounded a bit too good to be true as these types of products have come and gone over the years. But, it is so easy AND fun that I have actually seem my kids fighting over who gets to mop the kitchen…..seriously 😉
I found out quickly that the O-Ceder EasyWring Spin and Mop Bucket System is not typical of those past products. The arm of the mop is sturdy aluminum and not likely to break anytime soon. The head is made of a material that sops up the water nicely and tends to keep its form througout the cleaning session. It is also washable which makes repeat usage much easier.
The head of the mop is triangular in shape and that allows for a wonderful corner cleaning effect. What used to be awkward was rather easy with this shape and I enjoyed not having to toss and turn the mop head. The head also rotates and bends to allow you to get under the tables and furniture easily.
Of course, none of this would matter if the wringer didn't work, right? That is the big draw. Well good news everyone! The wringer works just right and like they advertised, it didn't splash one time. You simply place the head of the mop inside the wringing area and push the sturdy foot lever. It really couldn't be any easier.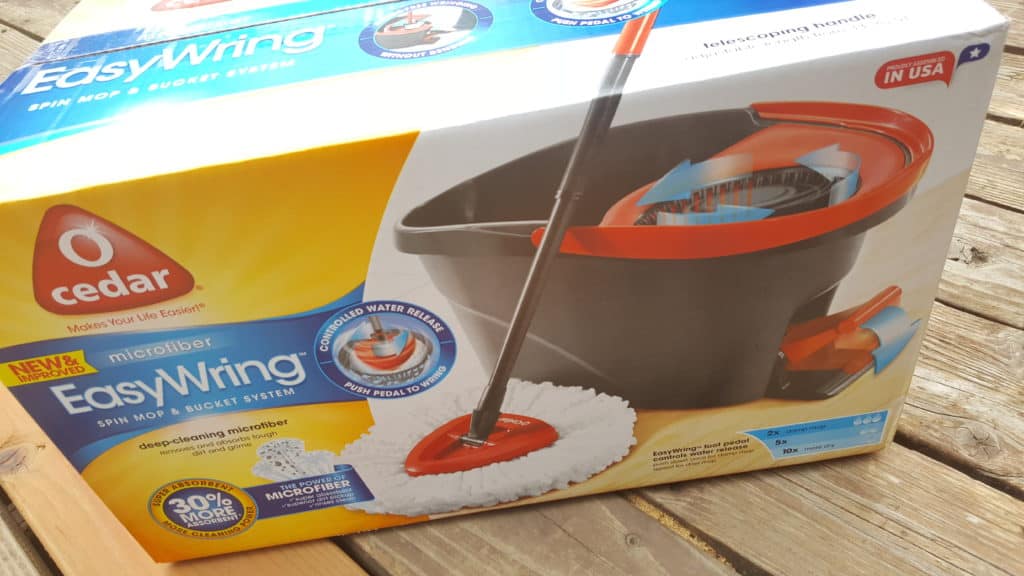 I give this product a very high rating and would certainly suggest you try it. It is a great deal and the company is one I feel good about supporting as well.
Great News….. I am giving one away!!! All you need to do is follow the directions on the rafflecopter form below – GOOD LUCK!
Don't forget to send a social media message with #OCederB2S to help out our sisters fighting cancer all over the nation!
Disclosure: I received a 2 spin mops, one for review and one to give away. All thought and ideas are my own.