Red Velvet Bundt Cake Recipe With Raspberry Liqueur

Around Valentines day, I love to shower those around me with homemade gifts of love and I get asked all the time, how  to make my famous Red Velvet Bundt Cake Recipe With Raspberry liqueur. So, here it is…. it is a little bit of a lengthy process but well worth it. These red velvet bundt cakes are perfect for gifting or even selling at a bake sale event. I think adding the raspberry liqueur is what takes the cake….lol, so don't skip that special step.
Makes 12 mini bundt cakes
ingredients
1 box of red velvet cake mix
3 eggs
oil
water
1 can of whipped cream
1 container of fresh raspberries
mini bundt pan

pam spray
cookie sheet

wire rack
Cream cheese frosting
1/4 C unsalted sweet cream butter, softened
4 oz cream cheese, softened
2 C powder sugar
1 tsp vanilla extract
1 tbsp heavy whipping cream
1 disposable piping bag
Raspberry liqueur sauce
1⁄2 C sugar
3 tbsp water
1 lb fresh raspberries
1 tsp Chambord Liqueur

1 mesh strainer 

1 mini squeeze bottle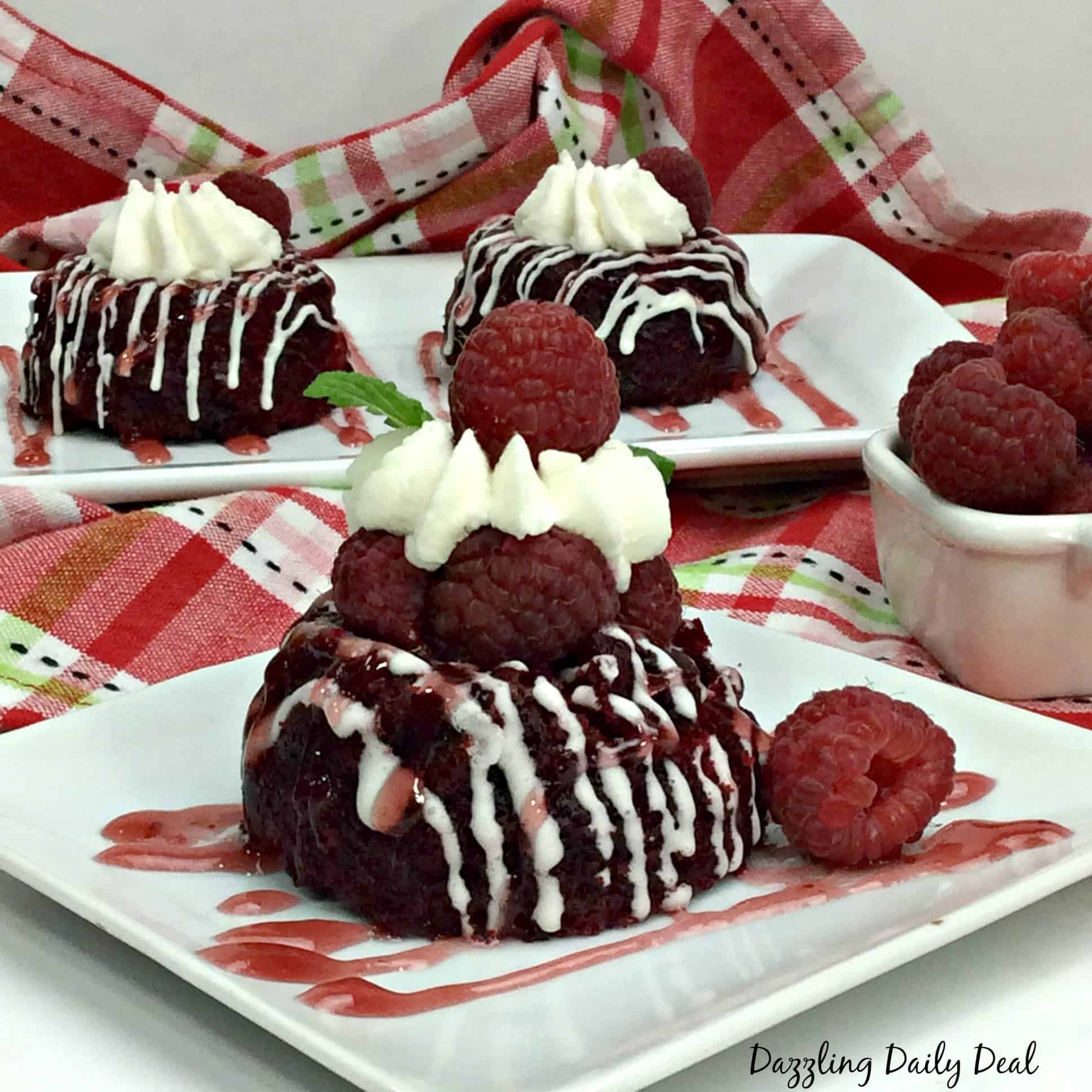 Red Velvet Cake directions
Preheat your oven to 350 degrees
Spray your bundt pan with the pam spray and set aside
Using a standing mixer, follow the directions on the back of the box
Bake in the oven for 21 minutes
Let bundt cakes cool on the wire rack until room temp
Once bundt cakes are cool, remove from pan and place onto the wire rack
Place the wire rack over the cookie sheet. Using the cookie sheet will help eliminate a mess from the cream cheese frosting and raspberry sauce
Cream cheese directions
Using a standing mixer, mix all ingredients until smooth
Scoop into the piping bag and set aside
Raspberry Liquor sauce directions
Using a medium sauce pan, heat the sugar and water until the sugar dissolves completely, about 5 minutes.
Using a blender or food processor, place the raspberries and the sugar syrup and puree.
Strain through a mesh sieve to remove the seeds and stir in the Chambord
Pour into the squeeze bottle
Decorating Directions
Using the cream cheese in the piping bag, cut the tip off the bag and drizzle onto the red velvet cakes
Using the raspberry sauce, drizzle onto the red velvet cake
Pipe whipped cream onto the center of the bundt cake and top with a fresh raspberry.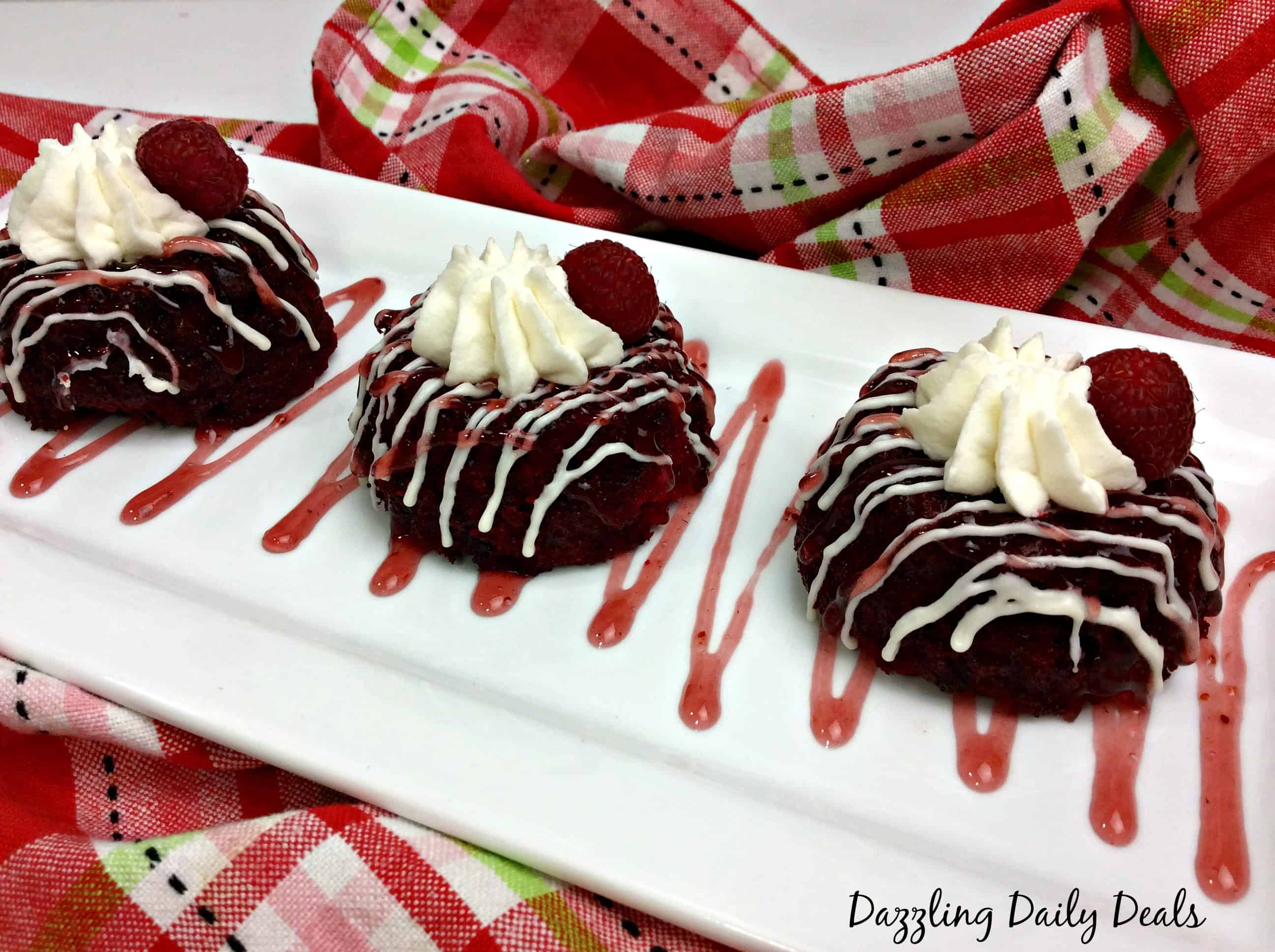 Enjoy this Red Velvet Bundt Cake Recipe With Raspberry liqueur and keep your friend and family begging for more