Disclosure: I have partnered with Santa HQ and HGTV to share with you my experience with my kids. All Thoughts and opinions are my own.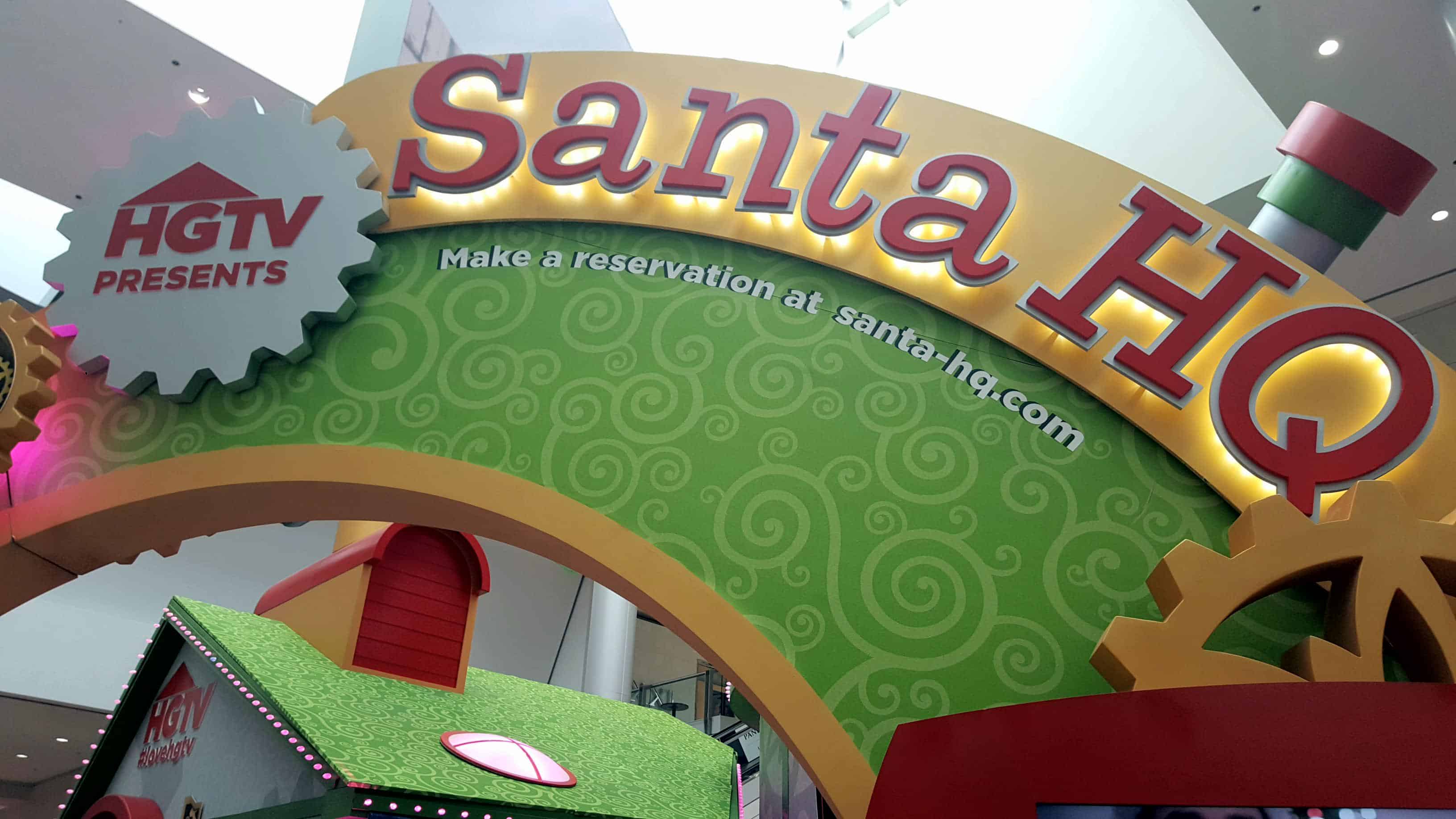 Boy, visiting Santa isn't how I remember it as a kid. Waaay back in the 80's you had to stand in a long winding line for what seemed like hours. During that time you were trying hard to remember everything you wanted to ask Santa for, only to forget the moment you sat on his lap. Fast forward 30 years Santa has gone high tech at Santa HQ from HGTV.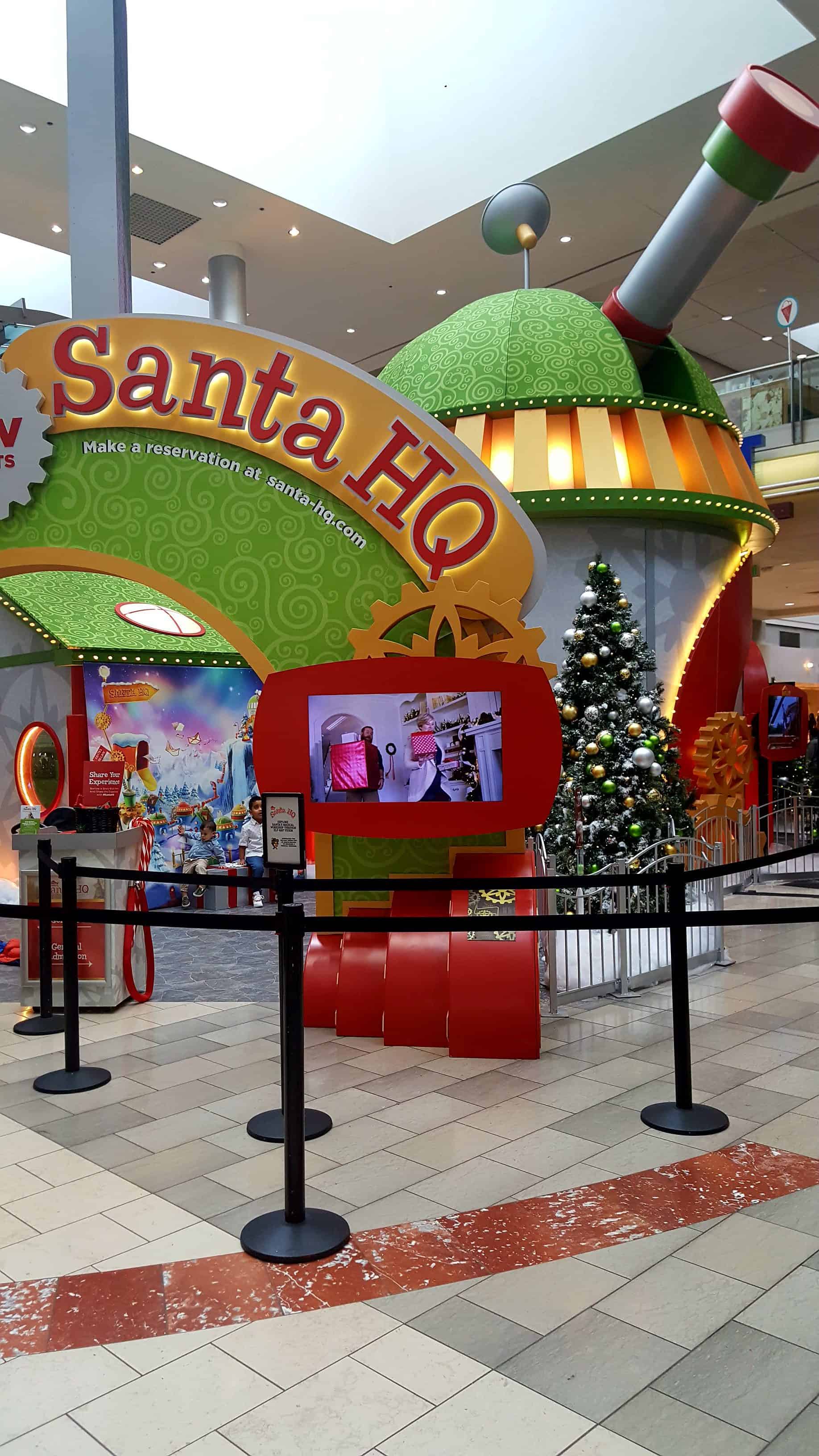 Only 15 malls in the US were selected for this very special set up and Oregon is lucky enough to be hosting one of these locations. Washington Square Mall has one of the most magical Santa spots for your kids to visit in the whole state, it is called Santa HQ.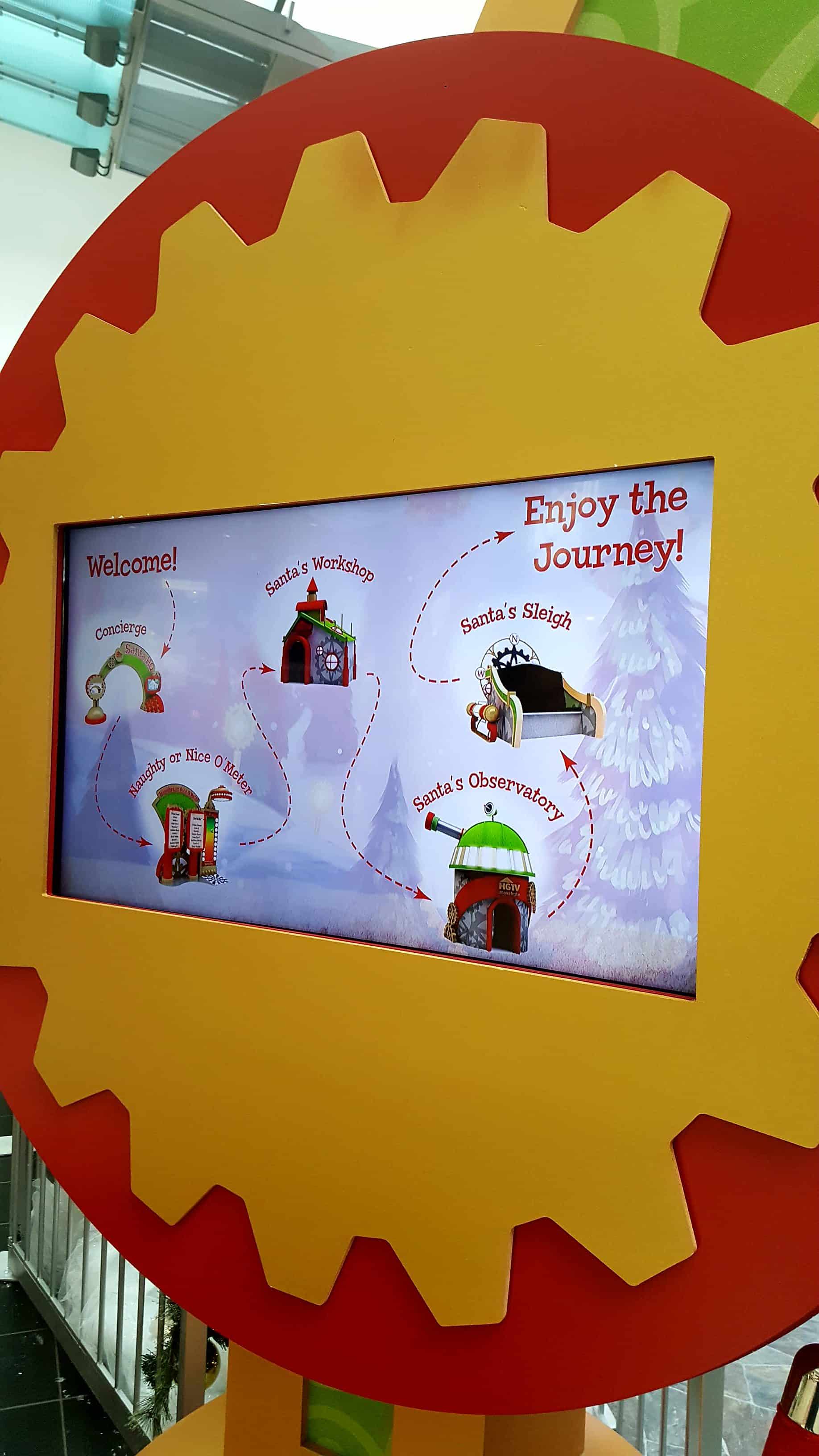 At Santa HQ your kids can go on a magical journey while the wait for their turn with Santa.
First stop is a trial run at perfecting that smile! Here you can borrow a selfie stick and use your camera or get a professional picture with their fun backdrop and silly props.
Next stop, the truth comes out!!! Are these kids really naughty or nice?!?! All they need to do is step on to the "Naughty or Nice O'Meter" after careful measurement and deliberation the computer will carefully scan and evaluate each child to determine if they belong on the naughty or nice list…. luckily for both my boys, they just barely make it to the nice list 😉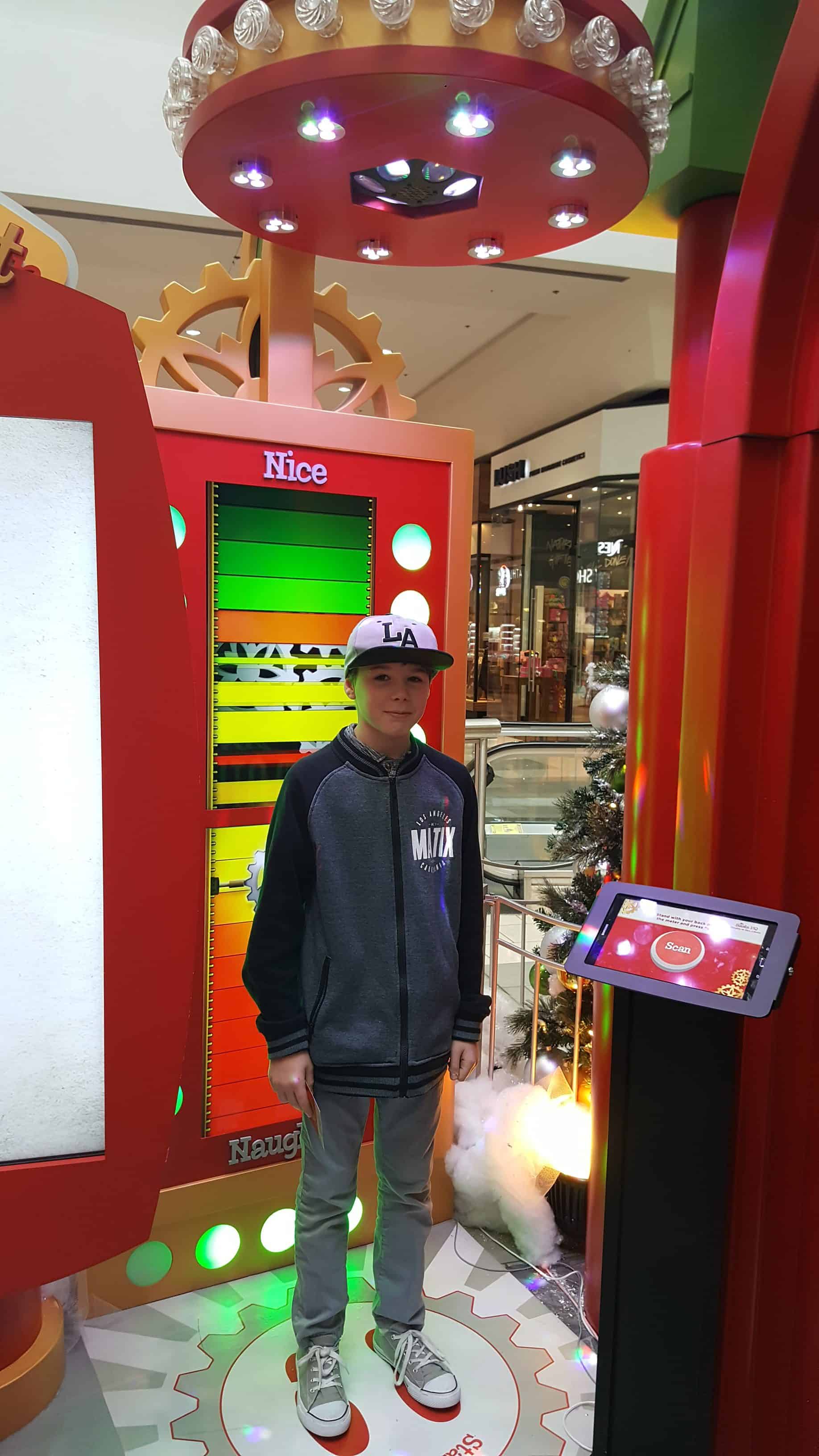 The adults and kids will get a kick out of the next activity, you can make your own elfie selfie video AND you can have it emailed to you to share with family and friends.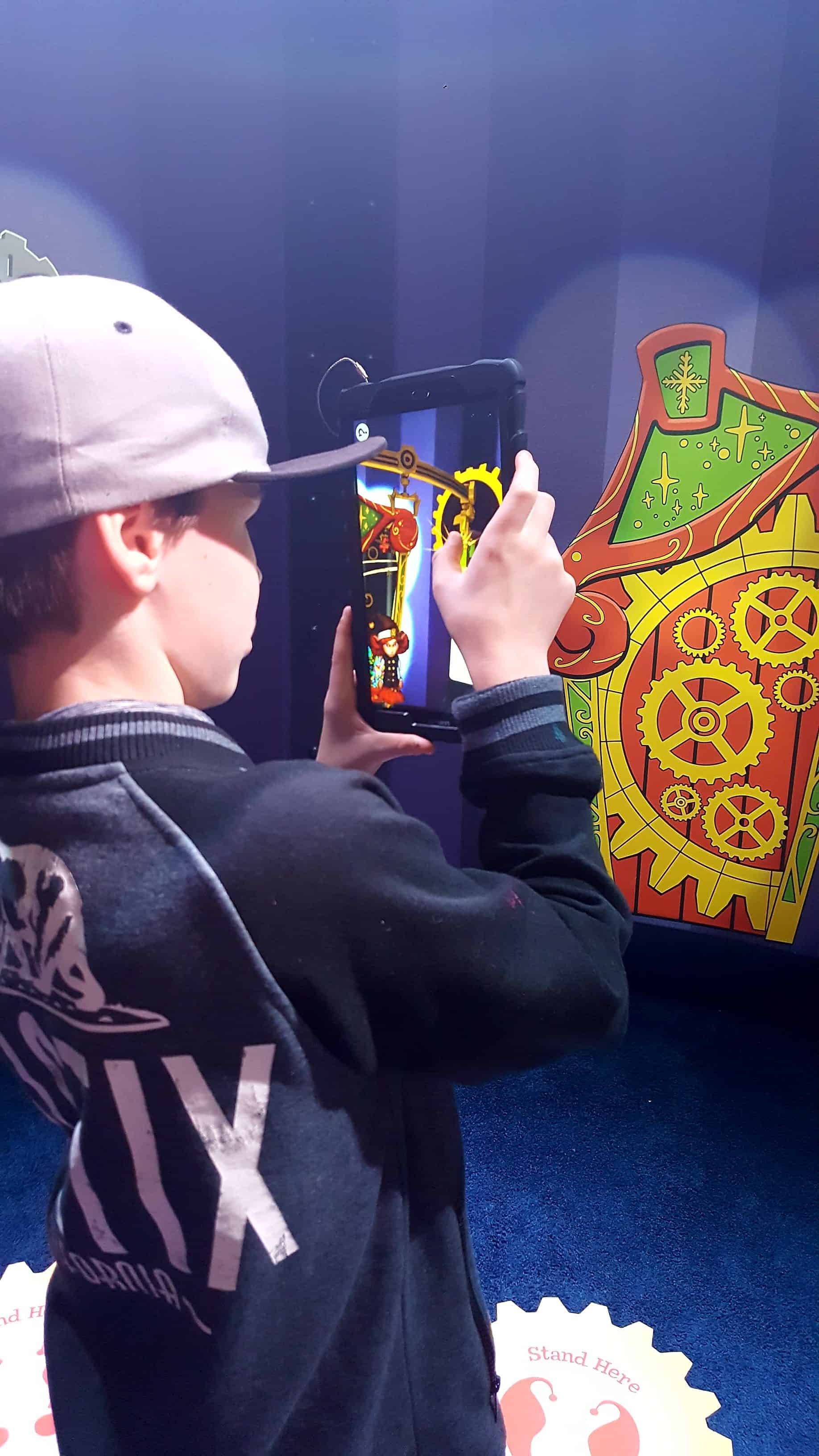 Your kids will be entertained the whole time on this magical journey! My 11 year old loved the seek and find images that were hidden throughout the village. You can download the app on your phone or use the tablets provided.
And, of course, it all leads up to the big guy! The kids had an amazing time exploring and now it is time to tell Santa that they made the "Nice List" and share all their wishes. They both want Legos and remote control cars.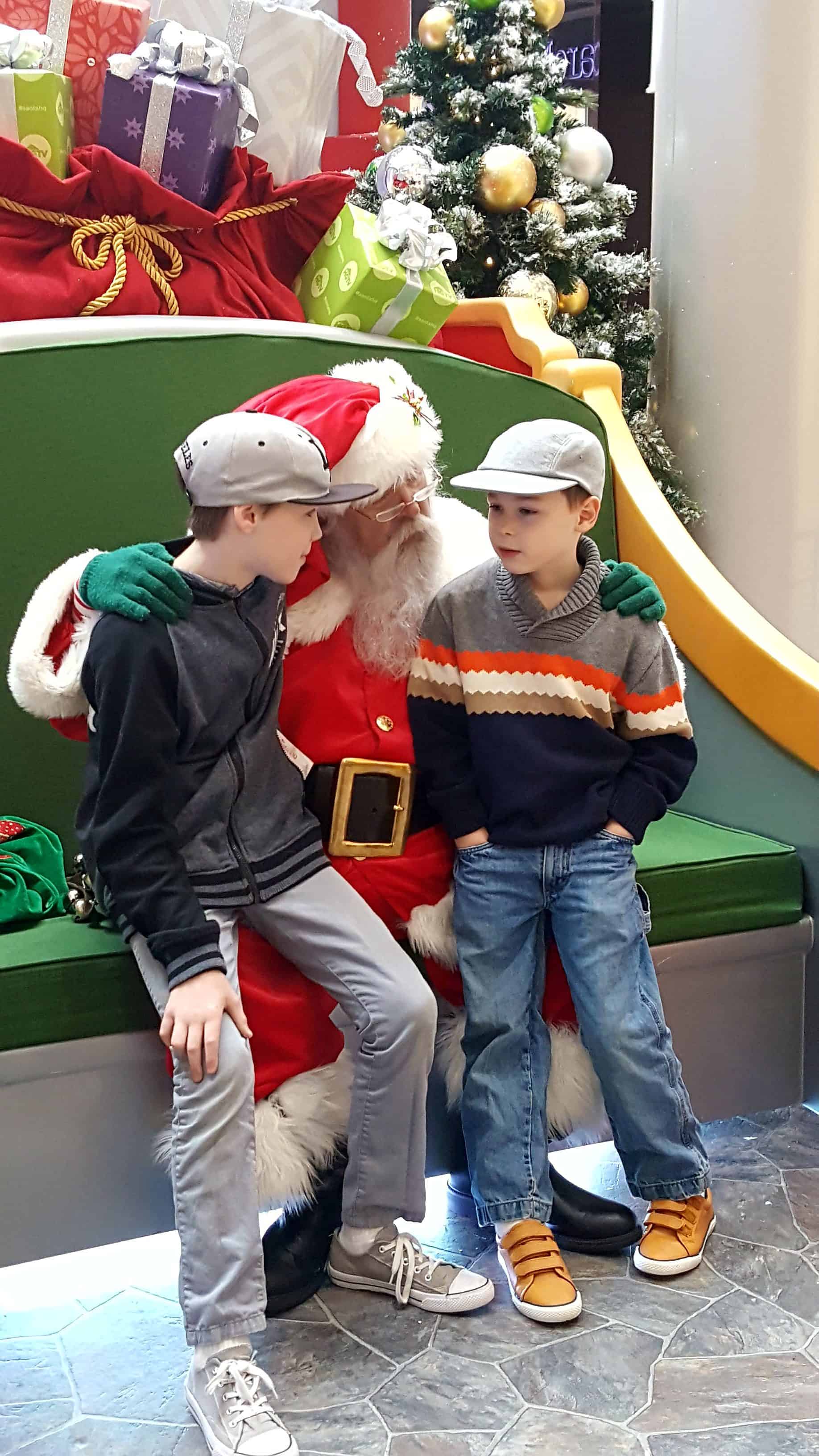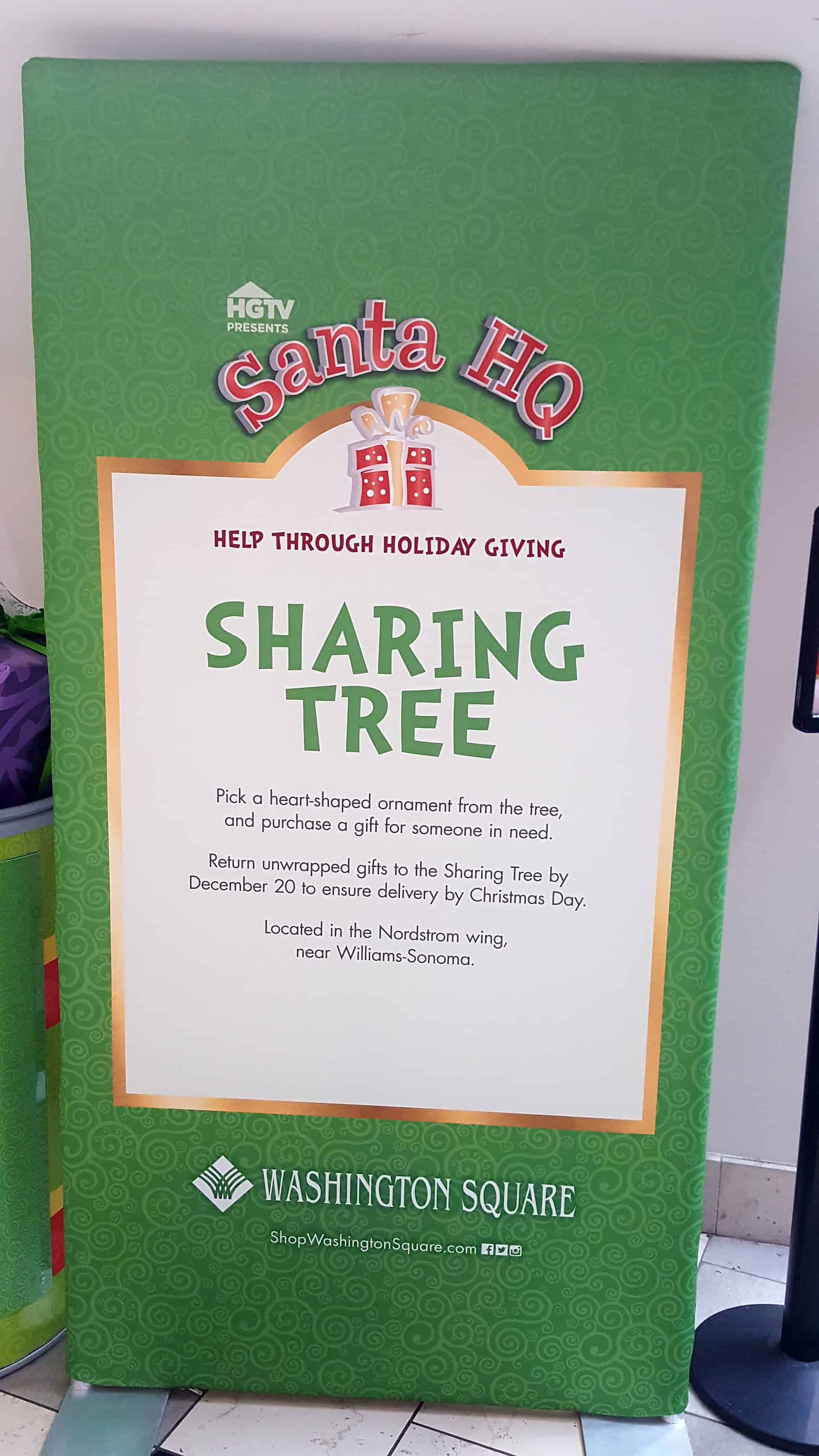 In the Holiday Spirit of Giving
Visitors to Santa HQ will also be able to enjoy the holiday spirit of giving through HGTV's Help Through Holiday Giving Drive.  The program encourages visitors to donate new, unwrapped toys for local children in need with the goal of collecting over 1,000 toys per center. In 2016, HGTV's Help Through Holiday Giving program collected over 66,000 toys benefiting local organizations like Forgotten Angel Tree, Salvation Army Angel Tree, Toys for Tots, and Spark of Love Stuff a Bus.