In preparation for the total solar eclipse, happening on August 21st… here is a family friendly drink that will help everyone get in the spirit! What would be more awesome that chilling out and relaxing while sipping on this Solar Eclipse Cooler!
THE INGREDIENTS:
Ice
1 C. Pineapple Juice
1/2 C. Pineapple Tidbits
1/2 C. Cream of Coconut
1/4 C. Dark Blackberry Puree or Syrup
Black Food Coloring
If desired Sugar for Rimming
Yellow Food Coloring
Red Food Coloring
Corn Syrup for Rimming Solar Eclipse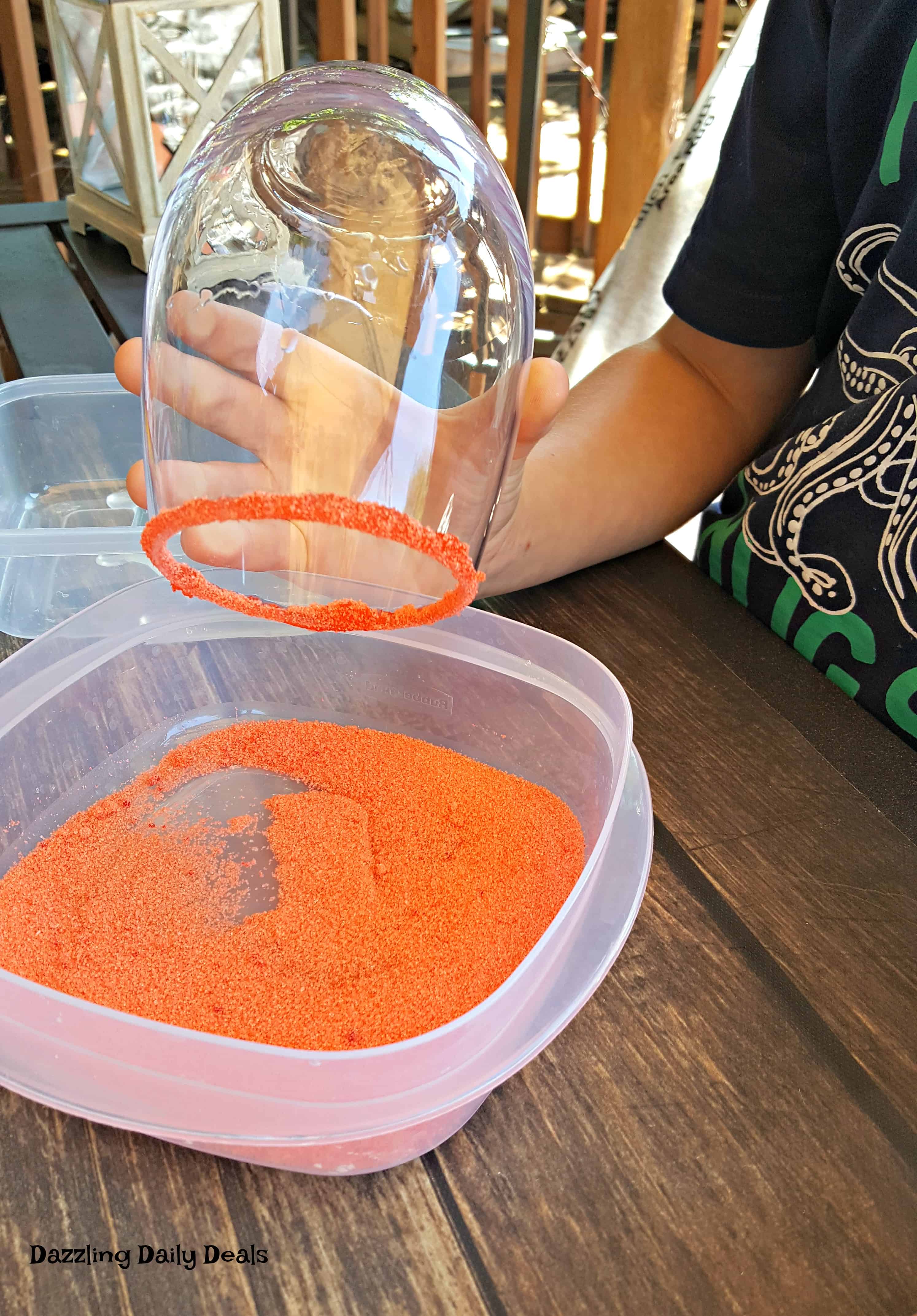 THE DIRECTIONS:
We will first want to rim our glasses so the sugar will have time to dry before adding your drinks. In a small sandwich bag, add about 1/4 cup of granulated sugar, 4 drops red food coloring, and 2 drops yellow food coloring. Zip up tight and hand it over to your little one to shake and pinch until all of the sugar is colored. You can add more food coloring to get it to the color you want! Solar Eclipse Dip just the edge of the glasses in corn syrup and let the excess drip off. Dip into the colored sugar several times, and set aside to dry. In a blender, add in the pineapple juice, pineapple tidbits, and cream of coconut. Add 3-4 cups of ice depending on what consistency you want, and blend well. Add more ice or pineapple juice if needed. Stir in the blackberry puree and black food coloring if desired, and pour into your glasses and serve immediately.