Disclosure: I am a BroadwayInPortland partner and I am hosted to share with you my throughts are review – all opinions are my own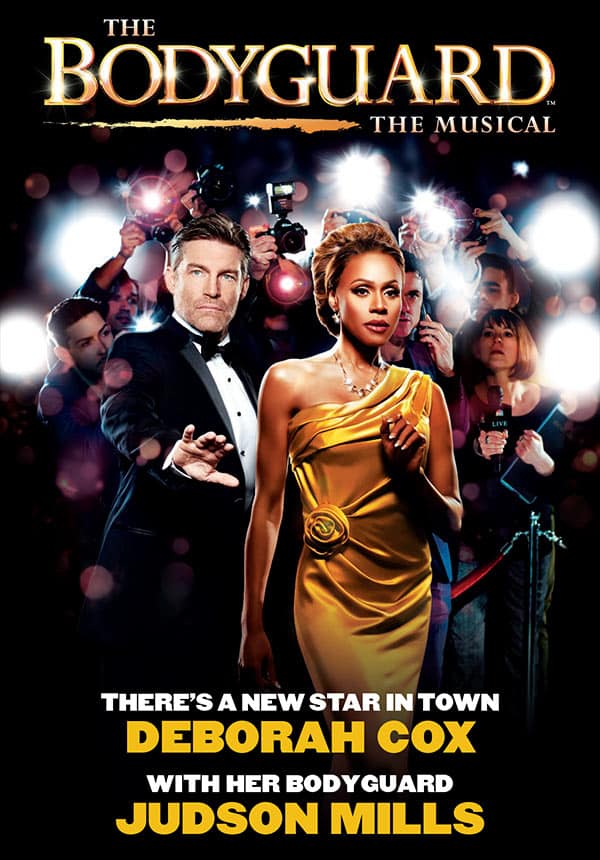 THE BODYGUARD
November 7-12, 2017
Keller Auditorium
So I am an 80's child, I grew up with Micheal Jackson, Madonna and Whitney Huston…. I stayed up late to try and record my favorite song on my boombox and stayed on hold for what seemed like hours with Z100 to request the hot new hit. Need less to say, I was a pop music fan-atic. So something magical happen in 1992, the movie The BodyGuard
came to theaters…..and guess what?!?!?! I never saw it! Not sure why, I would have been 12, maybe I wasn't allowed. I did know however that Whitney Huston starred in the movie and that the song "I Will Always Love You" was HUGE….. I mean, playing on the radio every hour on the hour.
SO…. fast forward 25 year, I get this invite to see a "little" Broadway show called The BodyGuard, I eagerly accept, so excited to hear Deborah Cox sing "I will Always Love You". Once settled in our seats, I flip through the program and whisper to my husband…. "Oh my gosh, they have a lot of Whitney songs in here", he gave me a funny look, and said " haven't you seen the movie? these are all Whitney songs". All of a sudden this lameo, just got SUPER SUPER excited!!! I knew EVERY SINGLE song and had no shame quietly singing along to myself. During the HIT the BodyGuard you will hear irresistible classics including "Queen of the Night," "So Emotional," "One Moment in Time," "Saving All My Love," "Run to You," "I Have Nothing," "I Wanna Dance with Somebody" and one of the biggest selling songs of all time-"I Will Always Love You."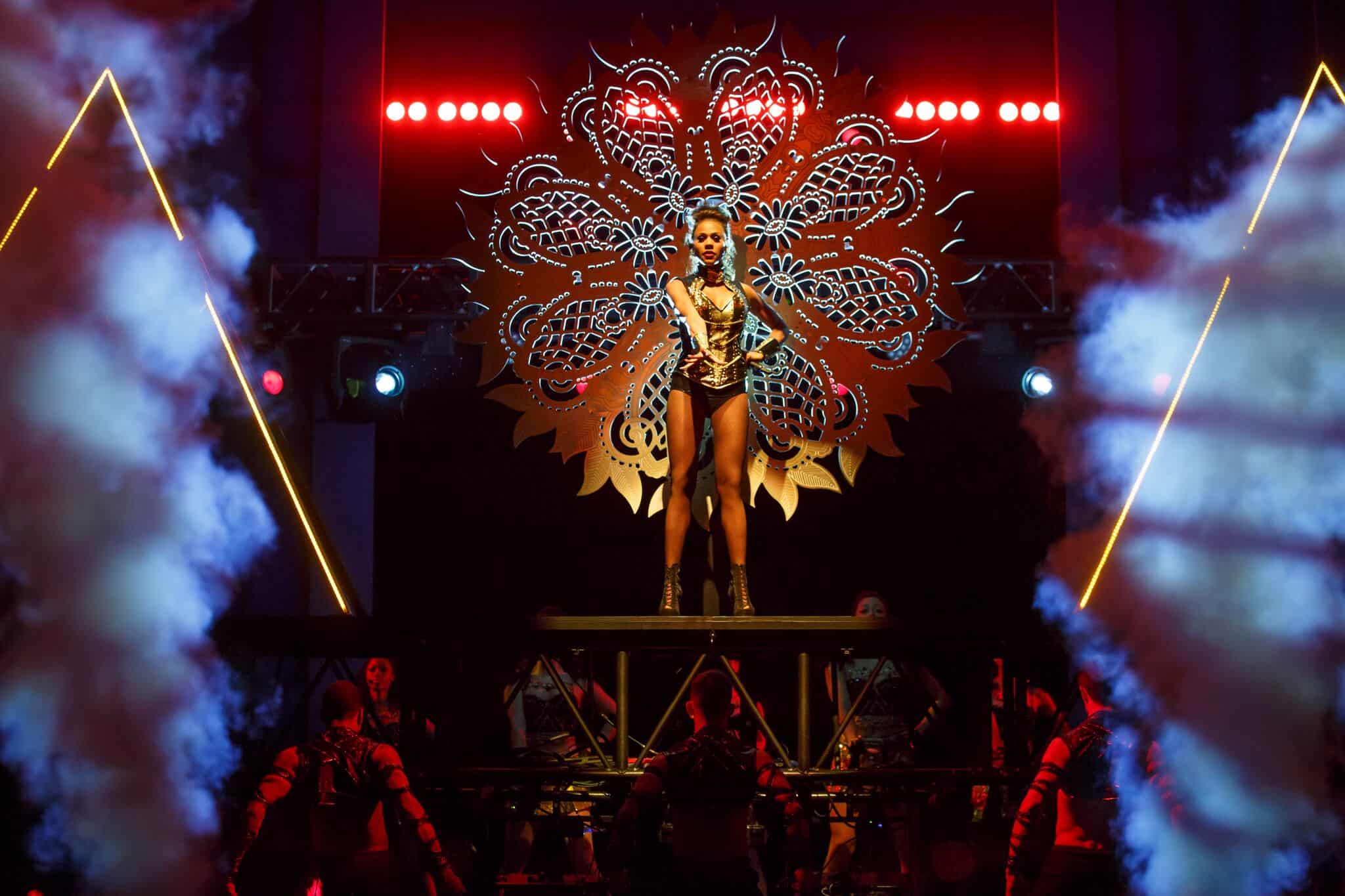 Aside from the amazing music (and the amazing dancing, Mmmmm, you will know what I mean) – the story follows former Secret Service agent turned bodyguard, Frank Farmer (Judson Mills), is hired to protect superstar Rachel Marron (Deborah Cox*) from an unknown stalker. Each expects to be in charge; what they don't expect is to fall in love.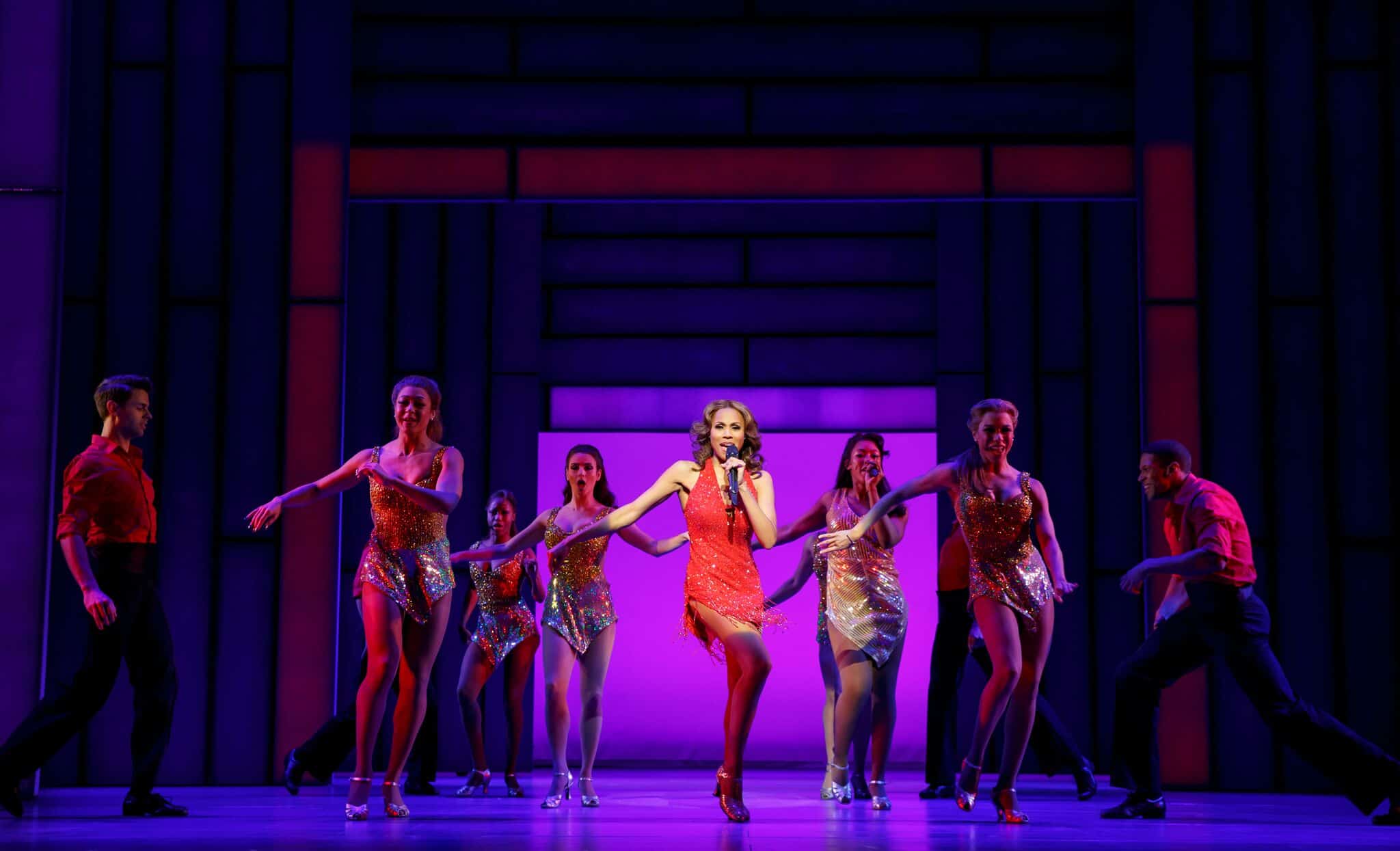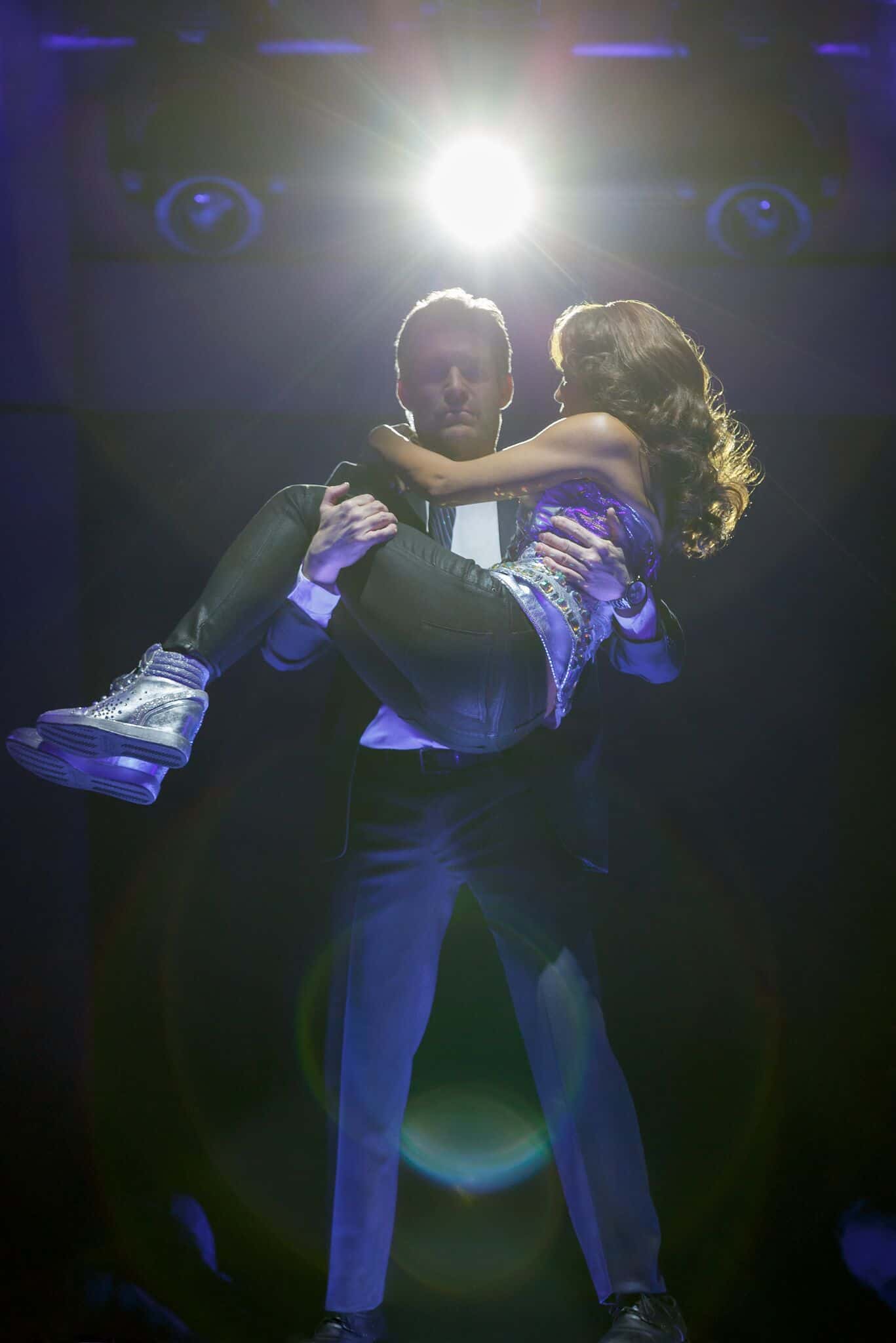 You just have to get your tickets and see this…. especially if you are an 80's child, I may even say this is a must!!!!! In fact, I came straight home and purchased The BodyGuard Braodway CD 

The music performance during the show is just spot on, Deborah, just nailed it, I mean, I got goose bumps ON TOP of my goose bumps. I walked away with a bounce in my step and just a "feel good" mood.
Tickets are still available for the Portland shows, but hurry because there are only a few short days left in Portland before they move on to the next city.
TICKET AND PERFORMANCE INFORMATION
THE BODYGUARD will be at Portland's Keller Auditorium for eight performances. The schedule for the Portland engagement is:
Tuesday, November 7                  7:30pm
Wednesday, November 8             7:30pm
Thursday, November 9   7:30pm – ASL Interpreted Performance
Friday, November 10    7:30pm – Audio Described Performance
Saturday, November 11    2:00pm* and 7:30p
Sunday, November 12   1:00pm
6:30pm* – Open Caption Performance
Wheelchair seating is available at all performances.  For information on ADA seating, please call the Portland Opera Box Office at 503-241-1802, email boxoffice@portlandopera.org or visit the Portland Opera Box Office in person (Monday – Friday, 9:00am – 5:00pm)
Tickets can be purchased:
www.BroadwayInPortland.com
or at Portland'5 Box Office: 800-273-1530 and all TicketsWest locations
*  The role of Rachel Marron will be played by Jasmin Richardson for the Saturday matinee and Sunday evening performances
Please note: THE BODYGUARD includes strobe lights, gun shots, lazer pointers, loud noises and smoke effects.